Profitable Amazon Advertising
In times of such severe competition on Amazon, it is very important to understand how essential successful ad campaigns are for running a profitable business.
Nevertheless, even when the ad plan is working out, the advertisement meets all the requested standards, and all rules are respected, the profit margin can still be not satisfactory. The provided information including the formula in this article is a sustainable part of reaching the desired profit. 
Before determining profit margin, sellers need to calculate COGS (cost of goods sold) and all seller fees, which include monthly Amazon subscription fee and per item closing and referral fees, which might also include sales tax service fees, various stores, and inventory fees. 
There are two main options for calculating the profit margin. The first option is a manual calculation:

The second option is to calculate profit margin automatically: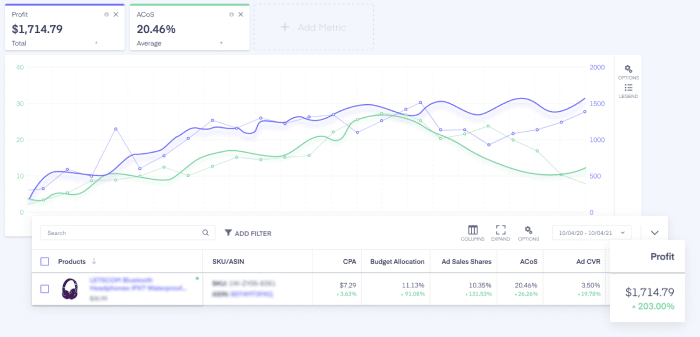 High Activity on All Funnel Levels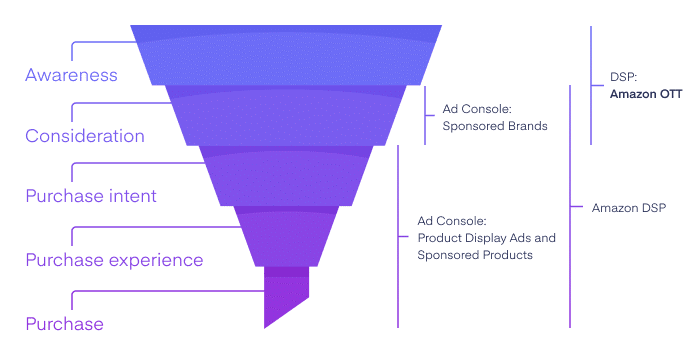 In the progress of the business planning, the seller needs to include setting goals and tracking metrics for each stage of the funnel to be ensured that everything possible is done to make the business profitable.
Advertisement is essential in each of those stages. Brands, non-brands, and product targeting have to find a place in the marketing as well. 
Besides including advertisement as a point of the business planning, the seller works through it to reach the place of hitting users with the advertising in every possible way. 
On the upper funnel stage: Free/organic Amazon Post and Video in Search Ads. 
Metrics: impressions, clicks, click-through rate (CTR).
On the mild funnel stage: Sponsored Brand and Sponsored Products ads with non-brand keyword and product targeting.
Metrics: impressions, clicks, CTR, new-to-brand revenue, ACoS (advertising cost of sale). 
On the low funnel stage: Sponsored Brand and Sponsored Products ads targeting brand keywords, ASIN retargeting with Sponsored Display ads to reach users on and off Amazon. 
Metrics: ACoS, ROI.
Here is a detailed article that can answer questions about building a fully operating successful PPC Campaign Structure.
Amazon Dynamic Bidding
Bidding on Amazon is another step where sellers can save or lose significant part of the budget what logically leads to an amount of profit in the future.


The following article contains a full description of keywords research in 2021 with lots of indispensable additional information:
In conclusion, ASINs can hardly be profitable without the help of proper business planning and advertising on every funnel stage. Each ad type has to be thought through from the financial side. Amazon simplifies the advertising creation process and provides sellers with dynamic bidding, clever use of it can maximize the growth of profit margin.
back to articles