Amazon Product
Ranking

Service
Focus on quality traffic with innovative strategies designed specifically for e-commerce businesses
We know the ins and outs of
Google Ads
As a Google Partner, we are the first to know about the latest PPC changes. Our team has a direct line to the Google Ad Services team to help quickly resolve issues, get important training, and access beta features directly from the source. As a result, we create effective ad campaigns to help you scale your business.
Stop waiting for users to find
your brand

among thousands of others
Our Amazon ranking service uses Google Ads PPC management to convey a brand's message, increase search visibility, and attract more customers by connecting potential leads and sellers with precise search results and rich, contextual offers.
We develop authentic, highly-customized ad strategies for each client based on a deep understanding of their e-commerce brands and business goals to drive convertible traffic with a high ROI.
Off-Amazon marketing
strategies
If you are looking for new ways and channels to generate traffic and sales,
we have a solution! High-converting traffic beyond Amazon helps you
rank your product fast and efficiently.


Our action roadmap to
increase

your sales
We customize the roadmap and team line-up for each client
to best address their specific needs
We start by analyzing the existing performance of our clients in Google Search and marketplaces. This helps us define what works well and identify areas for improvement. Next, our Google Ads and Amazon PPC management team and analysts identify key ad metrics, keyword rankings, ad structure, market trends, competitors, and more.
There is no single best strategy for all brands, so we craft a customized approach catered to your specific business needs. We look at data accumulated on Amazon and Google, different types of campaigns (Shopping, Search, Display, and Remarketing), and the specific goals of each client and then sync these with our general marketing strategy.
Our Amazon ranking service team deploys this newly-formed strategy, conducts A/B testing, configures ad campaigns, monitors results, optimizes them, and invents and tests hypotheses about search tactics, new betas, and bidding strategies. Our focus is rather on helping our clients to achieve ambitious long-term goals and improve organic results.
We ensure that your dedicated project manager keeps everyone on the team connected and working towards your goals. With efficient 24/7 support and communication, we are able to deliver successful end results quickly. All your questions are answered immediately and you have nothing to worry about.
Our analysts work to better understand your ad performance and adjust your roadmap in real-time, if necessary. We understand the importance of conversion actions, tags, and data visualizations. We provide competitor analysis in addition to weekly, monthly, and quarterly reports, and forecasts that help you to understand the performance of your campaigns.
Client growth is our main focus. We actively seek hidden gems and new opportunities for brand development. After analyzing the data, we understand what the next point on your brand's path to success should be, whether it's new ad channels, working with your creatives or positioning.
Get started on building

your own way

to the top!
Google Ads is only one part of the
puzzle
We leverage the core capabilities of Amazon and Adwords management services in our cross-channel marketing approach. Incorporating the Amazon semantic core into keyword-based paid search strategy results in higher conversion rates and engagement rates. Analyzing the information provided about prospects, competitors, CPC, CVR, etc. helps us keep our plan up to date.
We build
synergy

around all the ad platforms to reach brands' goals
Profit Whales believes that brands need a cross-channel strategy to create a clear marketing roadmap and acquire clients across the most convertible channels over all points of the customer journey.
Analysis of the advertising history of a business, the accumulation of vital data, monitoring market trends, testing, tracking results, and timely optimization allow us to achieve the goals of our clients.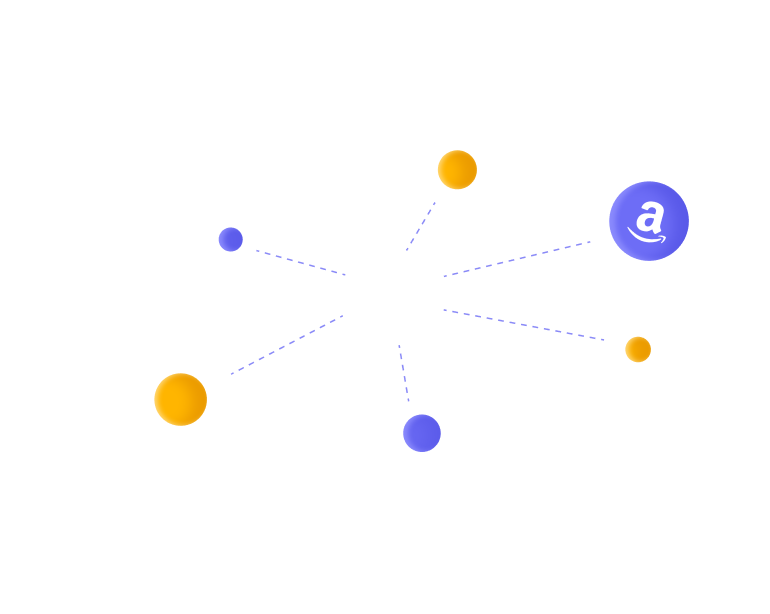 Client's
testimonials
Trust is the main currency in 2022
Check out the reviews about us
Profit Whales
Case studies
Client success is the best way for us to demonstrate that
we're good at what we do. Learn how to win from the best.
Results of Amazon
growth

management