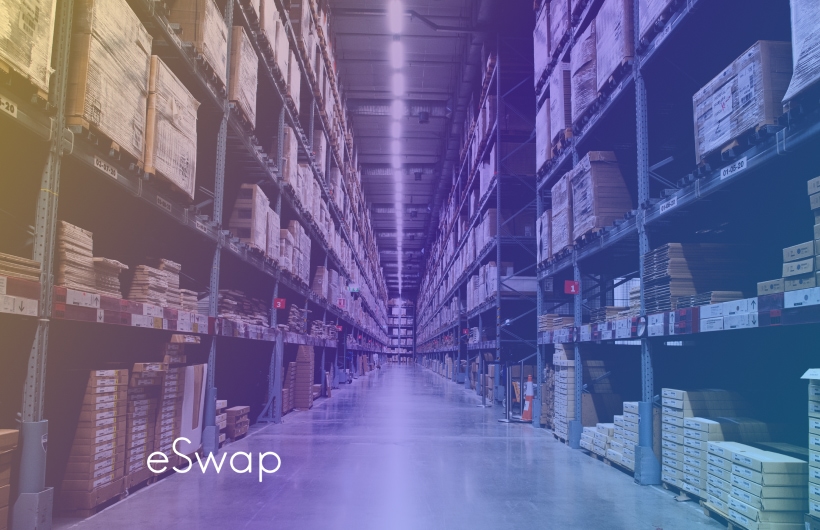 If you're running an eCommerce business and decided to promote your products to clients worldwide, being present on Amazon is one of the critical things to do. A recent survey reveals that around 48% of online shoppers go straight to the online marketplace without searching for an item on the brand's official channel. So, if you miss your presence in this giant marketplace, you risk losing millions of potential customers.
Upon your presence on the marketplace, you also need to ensure proper Amazon inventory management is in place. This will allow you to accurately track all the orders and ensure the necessary stock level to meet your customer's demand.
If you're not sure what is the best approach to Amazon inventory management system and stock controlling, this blog will help you out. Read on for a detailed, step-by-step guide!
What is Amazon Inventory Management?
Inventory management refers to organizing and controlling the flow of materials and products through the supply chain. It includes ordering, shipping, stocking, and distributing stock items. 
Inventory management is essential for ensuring that businesses have the necessary products to meet customer demand. It also helps to optimize stock levels and reduce waste. Effective Amazon inventory management strategy can improve a company's bottom line by reducing costs and increasing efficiency.
What Do You Risk If You Don't Implement Proper Inventory Management?
There are certain risks associated with poor Amazon FBA inventory management. Among them, the following two are the main threats. 
Excess inventory: If you don't have proper control over your stock levels, you might end up having too much inventory in reserve. This can tie up cash flow and lead to storage costs. It can also create safety issues if products are not stored properly.
Understocking

: Poor stock management can also lead to stock-outs when businesses do not have enough inventory on hand to meet customer demand. This can result in lost sales and negatively impact the company's bottom line.
How To Organize Inventory Management on Amazon?
There are two main options for organizing Amazon inventory management: tools in Seller Central or third-party inventory management software. Both have their pros and cons, and which one you should choose largely depends on your business's size, the quantity of selling channels, and the functionality you need. Let's discuss two options to help you figure out which one is the best option for you.
Organize Inventory Management through Seller Central
Amazon Seller Central is a web interface that helps manage all the listings and fulfillment processes on the platform. For Amazon-based sellers, it's a perfect tool to collect their sales and stock data regularly and therefore have proper control over their inventory. 
Seller Central itself is not an inventory management platform. It serves more as a unified dashboard where sellers can quickly glimpse their listings and fulfillment processes. However, certain tools in the Amazon Seller Central allow for a deeper analysis of the inventory.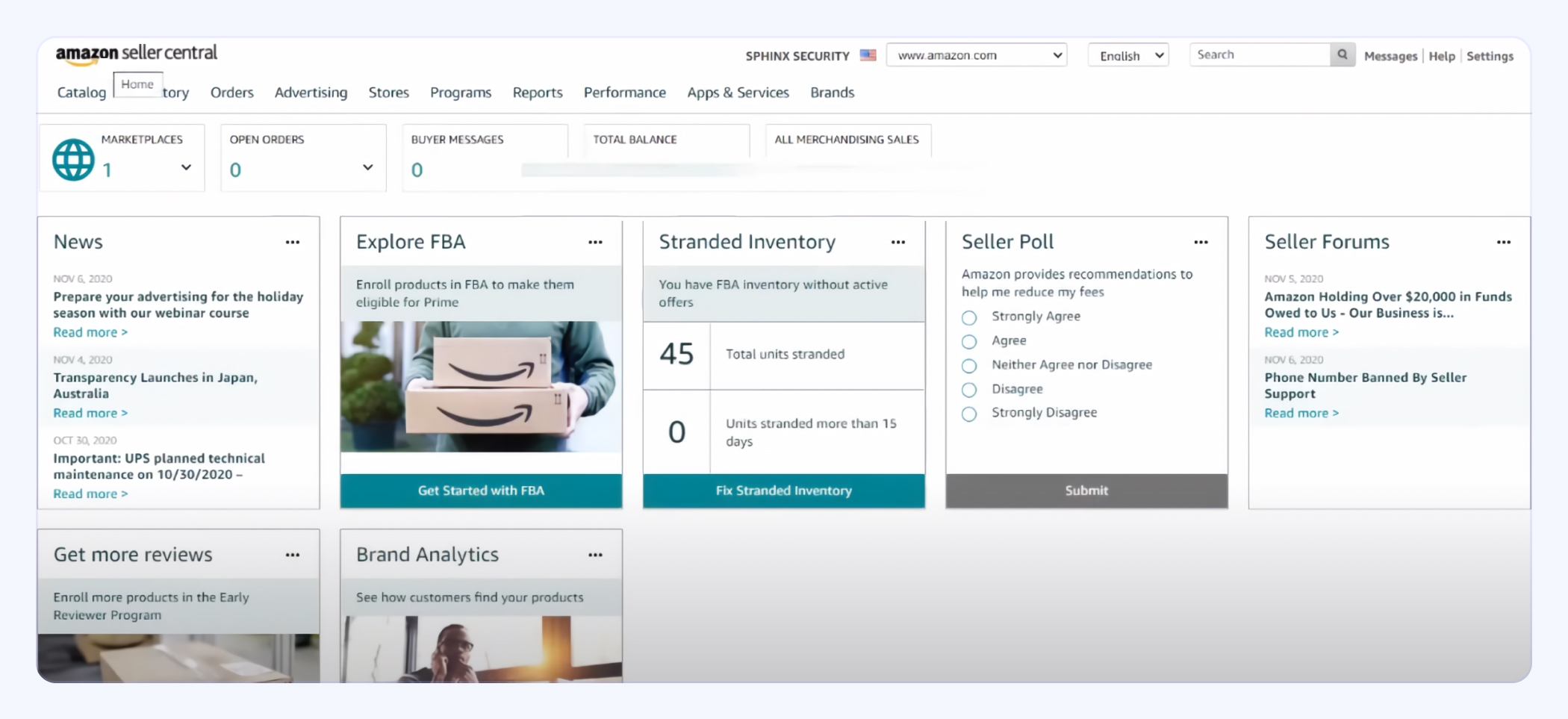 For example, sellers can change the quantity or prices of the products, track product shipments, extract sales or inventory reports, and have recommendations from the platform based on their inventory data. 
On top of that, Seller Central has a perfect tool, Amazon Selling Coach, which can hint the sellers at the approximate date when their products can go out of stock. Those predictions have high accuracy as they are based on the previous sales data. It also sends Low Stock Alerts to sellers when some product category in the Amazon listings reaches its minimum quantity. 

All the information on starting a business in Amazon Seller Central is covered in Seller University courses. Those are comprehensive, step-by-step guides, allowing sellers to integrate with the platform and completely utilize its features.
Well, Why Do Sellers Need Third-Party Inventory Management Softwares Then?
Though Seller Central covers the essential Amazon seller inventory management aspects, it's still about the basics. Companies that need to organize more profound inventory management turn to inventory management software. Those systems offer more advanced functionality than Amazon Seller Central provides. 
This is especially true for multichannel sellers, who need to have all their sales data from different selling channels in one place. In this case, solely working with Amazon's local inventory management dashboard is not appropriate. There is a need for a third-party integrated platform to collect everything in one spot.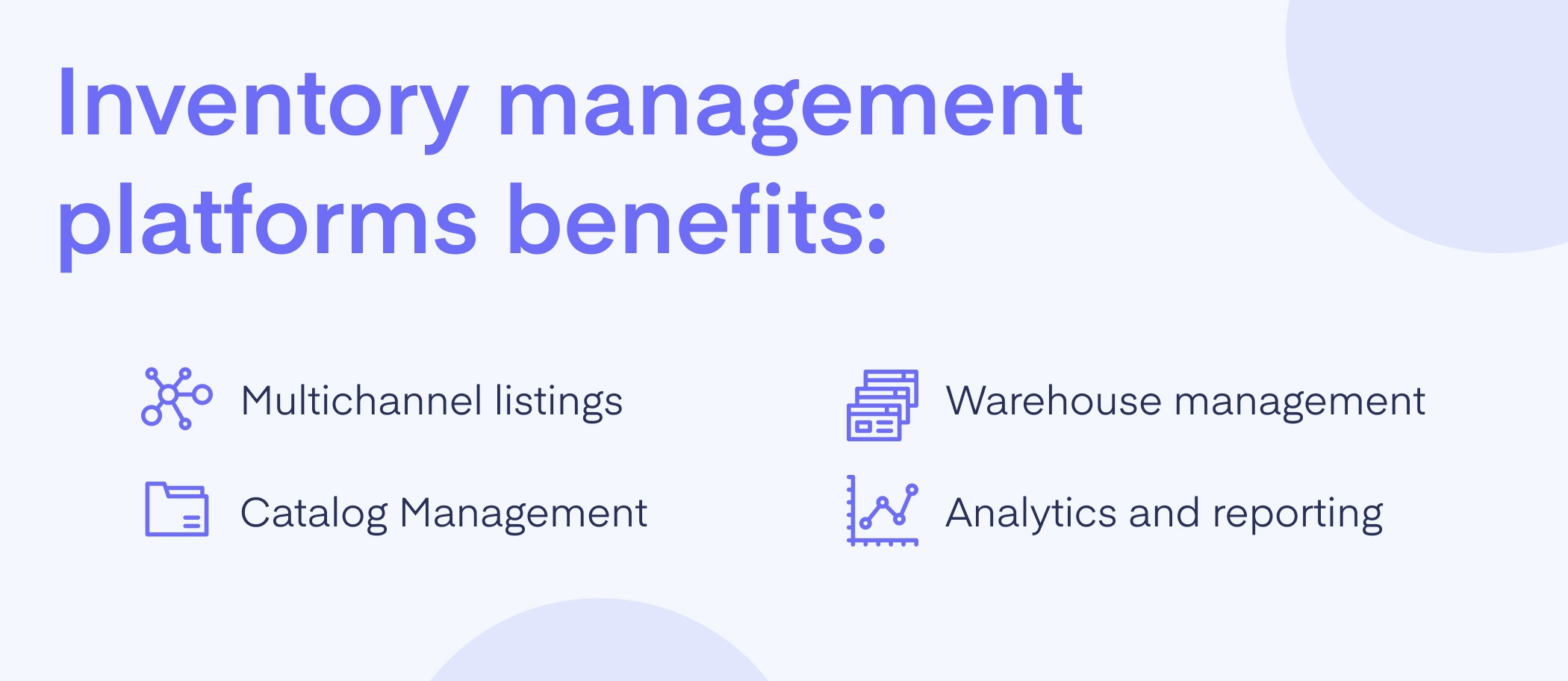 Amazon Inventory management platforms grant sellers several opportunities. 
Multichannel listings: You can add or edit listings to any eCommerce marketplace with just one click. Further, it helps monitor the stock levels in each marketplace and update the inventory data in real-time.
Catalog Management

: You can manage and upload your product catalogs in a fraction of the time and keep track of all the changes made to them in real-time. Catalog management allows controlling all the product assortment distributed through various channels from a single source.

Warehouse management: Track real-time changes in your warehouses, regardless of their physical location. The software pictures the product flows across warehouses, and it's convenient to monitor your products' stock levels in any corner of the world.
Analytics and reporting

: Inventory management software provides valuable insights into your business operations through organized sales and inventory reports. You can track your sales, margins, and inventory levels anytime, having a solid base for future planning of your eCommerce business.
How To Start Working With Inventory Management Software?
As Amazon is one of the most popular marketplaces, almost all Amazon inventory management tools allow seamless integration with it. You should:
Sign up for your chosen inventory management platform

Integrate your Amazon account to the software

Automatically gain access to all the data from your Amazon account
Further, you can utilize all the available inventory management features to control your stock on Amazon.
Final word
Amazon Inventory management is an essential eCommerce tool to help you thoroughly control your sales on Amazon. It enables you to prevent stock-outs, optimize stock levels, improve efficiency, and save on costs. By using the best Amazon inventory management software, Amazon sellers can make informed business decisions that will benefit their company in the long run.