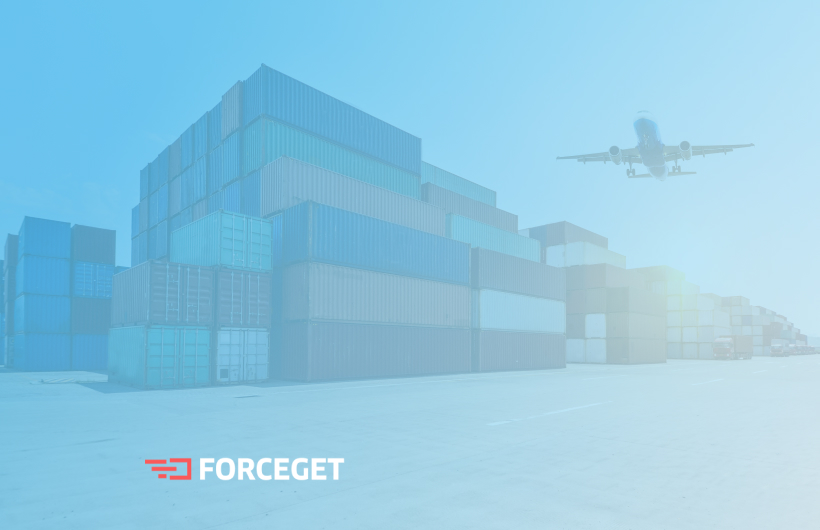 Like every other facet of human endeavors, the international shipping and logistics industry was impacted by the Covid-19 pandemic. This has caused parties in the global shipping industry to grapple with myriad pandemic-induced issues since the pandemic outbreak in 2019.
These pandemic-induced problems culminated in an international supply chain disruption and necessitated a spike in freight rate. The led to a reduction in shipping capacity in the face of growing consumer demand. We will take a closer look at the current international supply chain issues and what 2022 looks like for Amazon sellers.
2021 Supply Chain Disruption
Most of the global supply chain issues of the previous year were carried over into January 2021. Also, the Chinese New Year celebration in February 2021 caused the closure of factories and major ports in China for the holidays. This resulted in container shortage, port congestion, delayed delivery, order cancellation to clear backlogs and improve cargo flow. This caused a problem for freight forwarders from China, shipping lines, and global shippers shipping from China to the US or other parts of the world.
Similarly, the lingering effects of the Suez Canal blockage in March caused supply chain disruption and international shipping challenges to persist. The recent obstacle in international shipping is the shutting down a terminal at the Ningbo-Zhoushan Port south of Shanghai (the third-largest port in China) since August 11 after a dock worker tested positive for Covid-19.
Other significant events contributing to the continued crunch in global shipping and stretching the already significant supply chain disruptions are the Yetican port closure in June,  pandemic-influenced factory shutdown in Vietnam, and the existing container shortage issue. This contributed to making shipping from China to the US or Europe hit an all-time high in 2021.
Experts also believe that the imbalance in consumer demand and shipping capacity continues beyond September 2021 due to the usual Q4 rush and the existing disruption in the supply chain and global supply chain issues.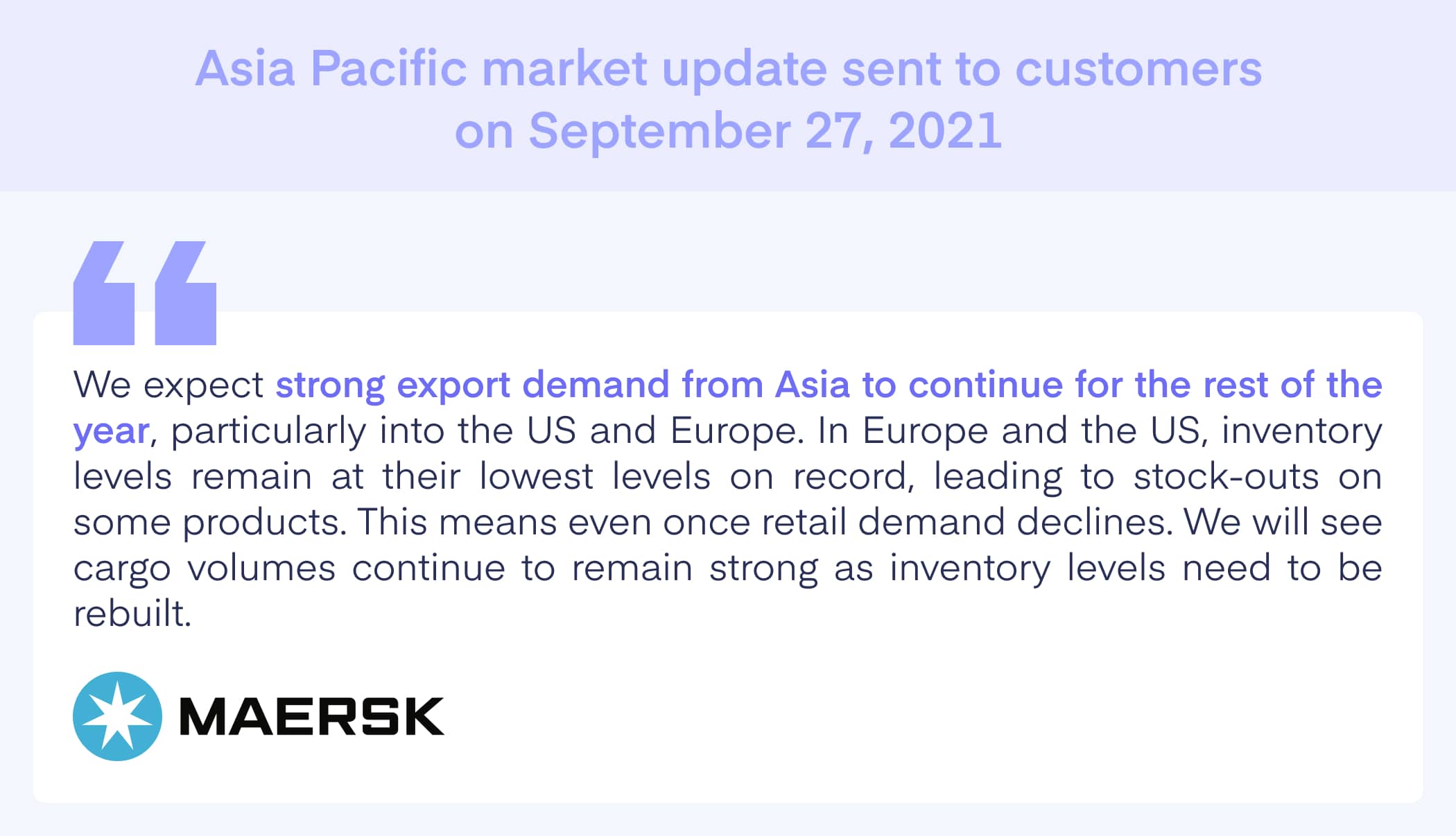 What Should Amazon Sellers Expect in 2022?
On a positive note, Amazon's marketplace witnessed a boom in sales in 2020 with an estimated 60% annual increase. The company generated $386 billion of revenue in 2020, up 37.6% y/y. Amazon, as estimated, delivered 7 billion packages in 2021. The increase in sales for Amazon is understandably caused by the rise in demand for consumer products due to the national lockdown. People around the world now spend more on goods than services. What this portends for Amazon sellers is increased sales.
However, these improved sales by Amazon sellers are not devoid of pandemic-driven supply chain problems when shipping to Amazon FBA. This contributed to an increase in freight costs causing Amazon sellers to experience some challenges getting inventory. This has, in turn, increased the price of imported retail goods and kept some popular products out of stock. Amazon limited certain products' shipment quantities to combat shipment delays, affecting some Amazon sellers' inventory.
Going into 2022, it is going to be a mixed bag of expectations for Amazon sellers. Expectedly, Amazon sales are expected to continue to grow, exceeding the 2021 level. This means more sales revenue for Amazon sellers. 
Shoppers will continue to flood the Amazon website to order both essential and nonessential goods. Amazon sellers should prepare to get busy taking orders.
Meanwhile, the challenges of Amazon supply chain delay and high freight costs experienced by sellers are also not likely to wane in 2022. This is because many experts in international shipping predict supply chain disruption and global shipping challenges to persist into 2022, and should the Covid-19 pandemic effect still exist. Experts across all shipping industry segments agree that there is no quick solution to the ongoing supply chain disruption and shipping challenges.
Fortunately, by dint of international shipping digitalization, it's possible to manage the pandemic's effect up to the point when international shipping fully gets over it. 
To handle problems on logistics, you will need to employ a freight forwarder's service that provides multiple digital solutions — working with a digital-savvy freight forward guarantees efficient service and effective monitoring of your shipment until it reaches its final destination. With digital solutions, Amazon sellers and other e-commerce sellers can understand how to overcome supply chain disruptions.
How to Manage Logistics Uncertainty in 2022
Establish Measures to Ensure Early Identification of Disruption
Logistics organizations should build an early-warning system that responds to unexpected threats with speed and innovation. Logistics professionals shared goals, seamless workflows across functions, and end-to-end supply chain excellence can guarantee this.
Maximization the Available Limited Human Resources
The best way to deal with this issue is maximizing the available limited labor via the deployment of warehouse labor management solutions like warehouse robotics. Some logistics providers now broker services and optimize loads, capacity, freight, and routes via an AI-enabled optimization engine that gathers real-time data and makes intelligent decisions without human intervention.
Minimization of Environmental Impacts
Countries must ensure stricter environmental regulations to minimize carbon emissions and mitigate the effects of climate change. Also, AI optimization engines can be used to make smart, environmentally responsible decisions that take trucks off the road, minimize paperwork, reduce waste and support other green initiatives.
International Shipping Tips for 2022
Choose the right seaport for your shipments. Check the status of the seaport before shipment. Many ports have a lot of congestion. That's why it's important to choose the destination shipping port wisely.

Make sure to order the correct amount of inventory before Q4 and Chinese New Year. Raw material prices increase, and there is a power shortage in China to control the production for export. 

International Shipping prices are very volatile. Choose the right freight forwarder without hidden costs and great communication as well as online tracking to have full control of your shipments.

Choose a reliable shipping line for your shipments. 

Ask your Freight Forwarder for alternative shipping ports and consider transload options.

Forceget is a top choice as an Amazon logistics service provider as it is a focused Amazon Freight Forwarder. We offer an extended variety of services for Amazon sellers, with a network of warehouses both in the East and West Coasts of the US, Canada, and China. All included warehousing, full container load (FCL), and less than container load (LCL) transportation to fulfillment facilities.
About the author
Burak Yolga, the author of the article and a Founder of Forceget Digital Freight Forwarder, has a bachelor's degree in international business and an MBA from where he studied in Paris.