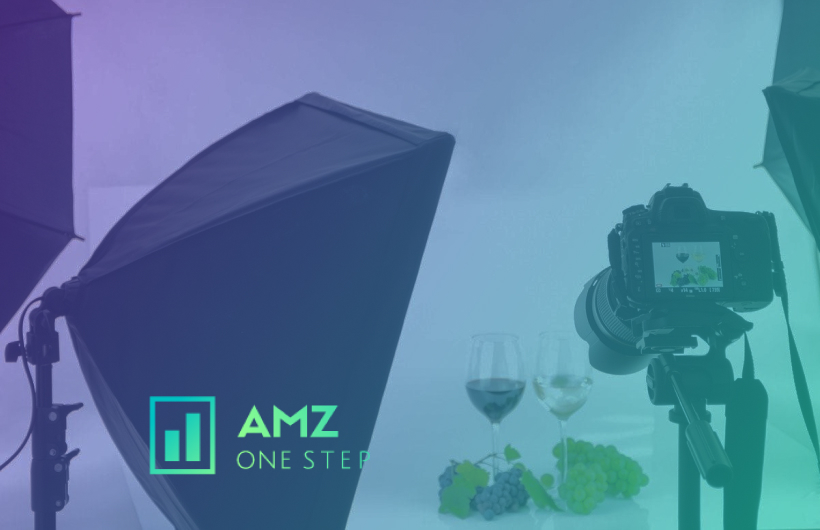 When we discuss professional product photography in relation to e-commerce, it always involves the buying and selling of a product. It's an old saying that pictures are more effective than words. So, it is quite simple to guess that a product image opens up a pathway to making sales possible. It can be considered the first step for an e-commerce seller's product listing.
At the outset, one should begin with understanding the concept of Amazon product photography and the ways and means it can be utilized in favor of Amazon sellers. Being a marketer who is about to launch his product with the Amazon PPC campaign, the said product photography idea will be immensely beneficial for perfect organic search rankings on Amazon's future SERPs.
But first, let's discuss just what product photography is all about.
What is Product Photography for E-Business?
Sometimes, product photography is a result; a combination of intelligent techniques that display products in an attractive way for the target audience to visit the business site for an eventual purchase. Undoubtedly, it's a digital marketing tactic, but it does not restrict itself to online advertisement only. You can also make use of similar ideas for physical shops. It's an ideal technique to interact directly with your potential customers.
How Does Product Photography Boost Product Conversion Rate?
We belong to a generation that believes in the principles of visual information. As a result, the influence of the Internet has made us completely data-centric. Projecting visual data has become quite significant if you want to sell your product online. Visualization works quite effectively as we prefer visual data more than any other form of information.
Our brain accepts nearly 90% of external communications through visual effects. Thus, it is not surprising that an online seller would like to go for product photography to woo the target audience. If you talk about online shoppers, they always prefer product photography rather than any written product content. 
Why Go for Amazon Product Photography?
A majority of customers purchase products simply after viewing them. For shopping outlets, it's an approach that works hand in hand with making sales. However, when you launch your product online, it can be quite difficult to make sales if you don't have the relevant brand images. Selecting the right product images is a must when it comes to turning a potential customer's focus on your branded items.
Amazon product photography requirements involve pairing excellent customer attention with positive vibes. If this criterion is strictly followed, there is every chance that you can successfully convert prospective visitors into loyal customers.
The main purpose of this content is all about making you aware of the importance of Amazon product photography in this era of digital marketing and to predict the top five photography trends to take place in 2022.
Top 5 Product Photography Trends For 2022
Night time photography featuring neon signs:

This method of

Amazon product photography

is presumed to win the hearts of millions in 2022. Neon signs tend to produce a futuristic vibe and a bit of sophistication, making an emphatic product advertisement to attract consumers. While it requires a strong light, a product model may choose any kind of dress code or fitting accessories that will make the neon vibes play up the product texture.



Geometrical dimensions with the blend of modern aura:

These types of

Amazon product photography requirements

call for simplicity, sleek contours, and perfect composition to render a medieval look to the product model. It's ideal for displaying the various possibilities of home décor and interiors with contrasting colors shining with glory. A potential consumer can get inspired all the while taking a glimpse at the seller's business website.



Monochromatic colors making bold impressions:

Monochromatic refers to product photography that makes use of a solitary color, using different shades of light reflection. Monochromatic photography would be most appropriate to adopt when you need product beautification and an artistic touch. It has been predicted as one of the striking trends to get acclaim in the 2022 advertising world. This particular brand of

Amazon product photography

is quite soothing to the eyes, and it will undoubtedly attract a cross-section of consumers.

Authentic touch photography with natural lighting:

If you want a perfect image for your product model, you should always look for the features that emphasize natural lighting with charming brightness. It gives an authentic feeling and carries a common preference among the masses. We are certain that this specific trend will find its popularity in e-business dealings in 2022.

Vivid and passionate photography:

This style of

Amazon product photography

involves the creation of vivid and intense images that draw mass attention. Simply a combination of color and contrast that turns a visual quite effective and lively, it will be well accepted in 2022 as a unique company brand look. However, it requires a certain amount of editing by the product photographer to make the product presentable in the eyes of the potential customers.
Amazon 's Standards for Product Photography
When it comes to Amazon product photography requirements, every product image is presumed to be the best. It is because Amazon makes it compulsory for every marketer to present the perfect product photograph. Amazon never compromises on quality and makes sure that the PPC campaign of a product should be perfect with the scope of zero tolerance for errors.
When people want to check Amazon's reputation under a scanner, they will time and again find this amazing e-commerce platform completely foolproof. They will sooner or later realize that it is one of the best business forums for the audience to interact and transact high-quality products with the unique variations of product display. It also ensures picture-perfect product photography that will again hit the headlines in 2022.
About the Author:
Kamaljit Singh is the Founder and CEO of AMZ One Step and a former Amazon seller. Kamaljit has been featured in multiple Amazon podcasts, YouTube channels. He has been organizing meetups all around Canada and the US. Kamaljit has over 250,000+ views on his Quora answers regarding FBA. Kamaljit also founded AMZ Meetup, where he organizes conferences for Amazon sellers.