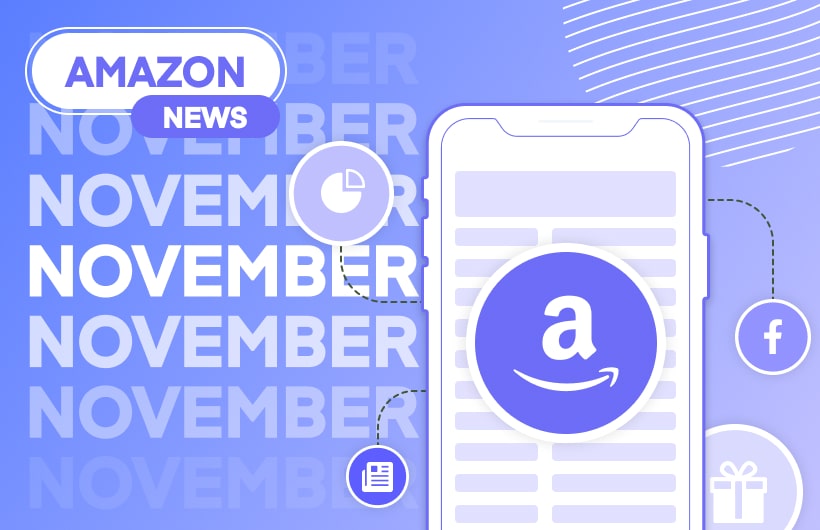 Christmas is around the corner! Bells are ringing, presents are getting wrapped, and people worldwide are getting ready to celebrate. Profit Whales is also in a festive mood, but first, but first let figure out with November Amazon news?
Automated Keywords Translation 
Sponsored Product ads users can now benefit from a new feature available in manual campaigns ― Automated Translation of Keywords. Great tool for those who plan to sell on different marketplaces and those who want to add keywords in other languages to their campaigns in the same country. However, while creating an ad campaign in a different language, don't forget to do keyword research to make sure that the translated keywords are trending.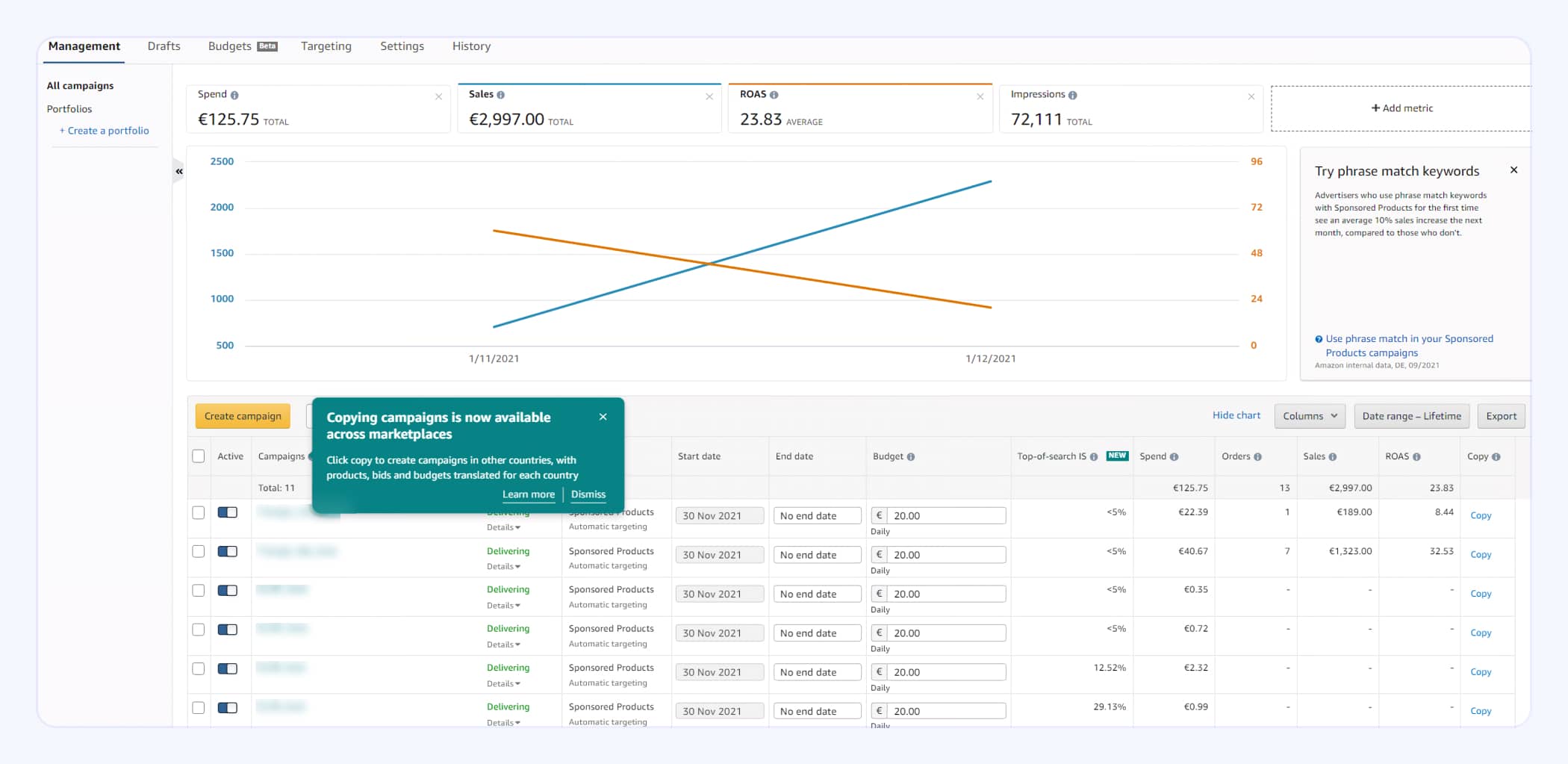 ROAS Based Bidding Beta in Sponsored Product Campaigns
Another significant update in SP campaigns. Amazon added rule-based bidding to target a certain ROAS. This addition to the Campaign bidding strategy section is available for Auto, Keyword, and Product targeting campaigns. It's a promising opportunity for advertisers to improve conversion rates.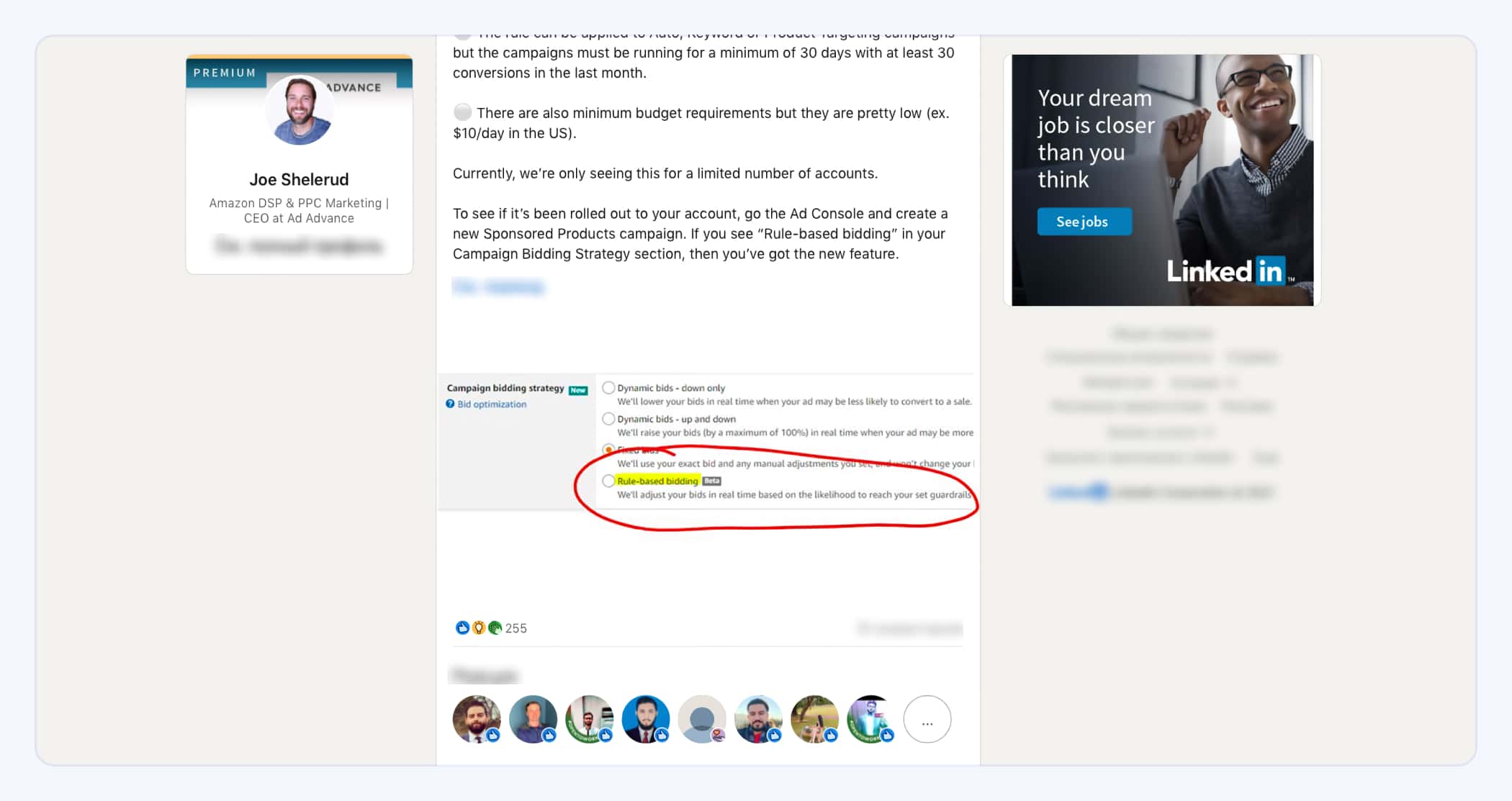 Portfolio Option for Sponsored Display 
New helpful organizational feature for SD ― portfolios. While creating an ad campaign, sellers can now add Sponsored Display campaigns with CPC cost type to a portfolio.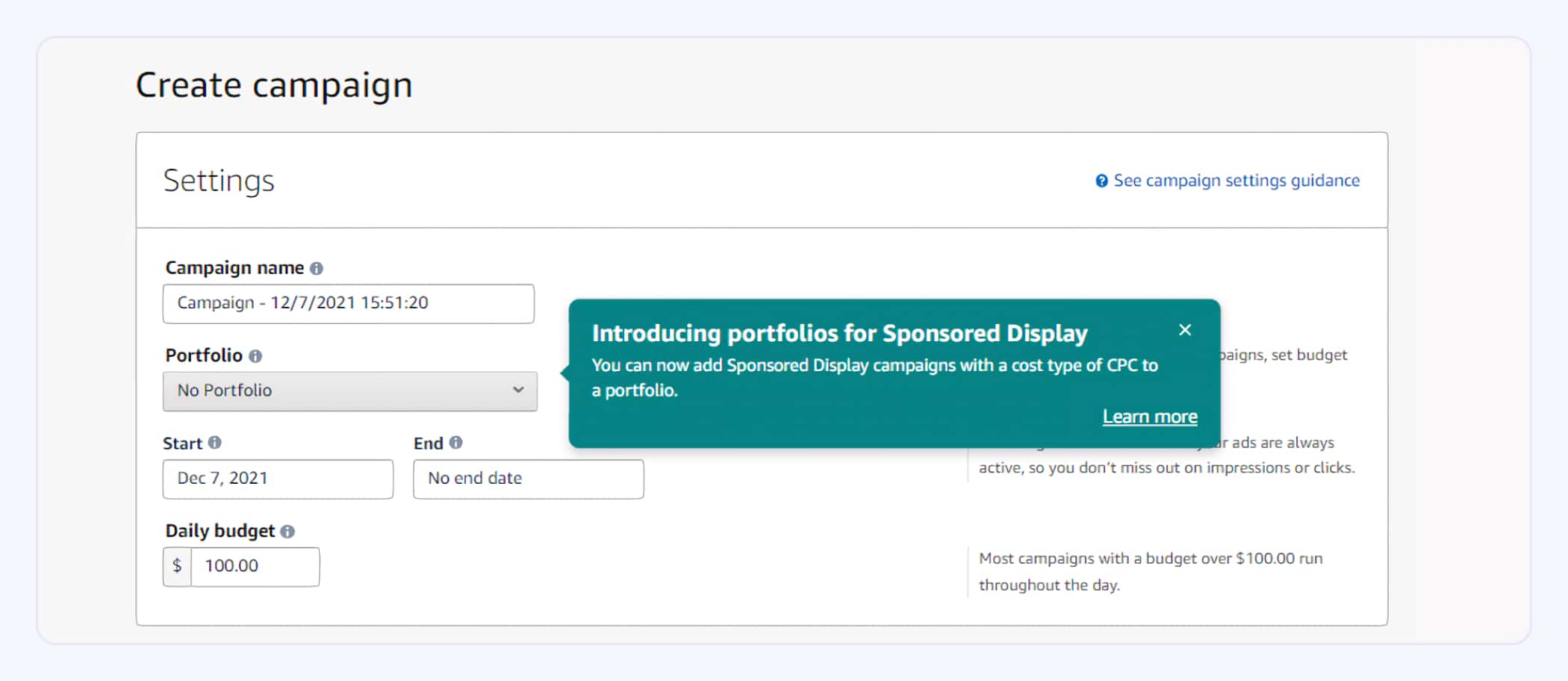 First saw: Joe Shelerud
More Sponsored Display Lookback Windows 
Views remarketing and purchases remarketing in SD now include longer lookback windows. For views remarketing: 60 and 90 days; for purchases remarketing: 60, 90, 180, and 365 days.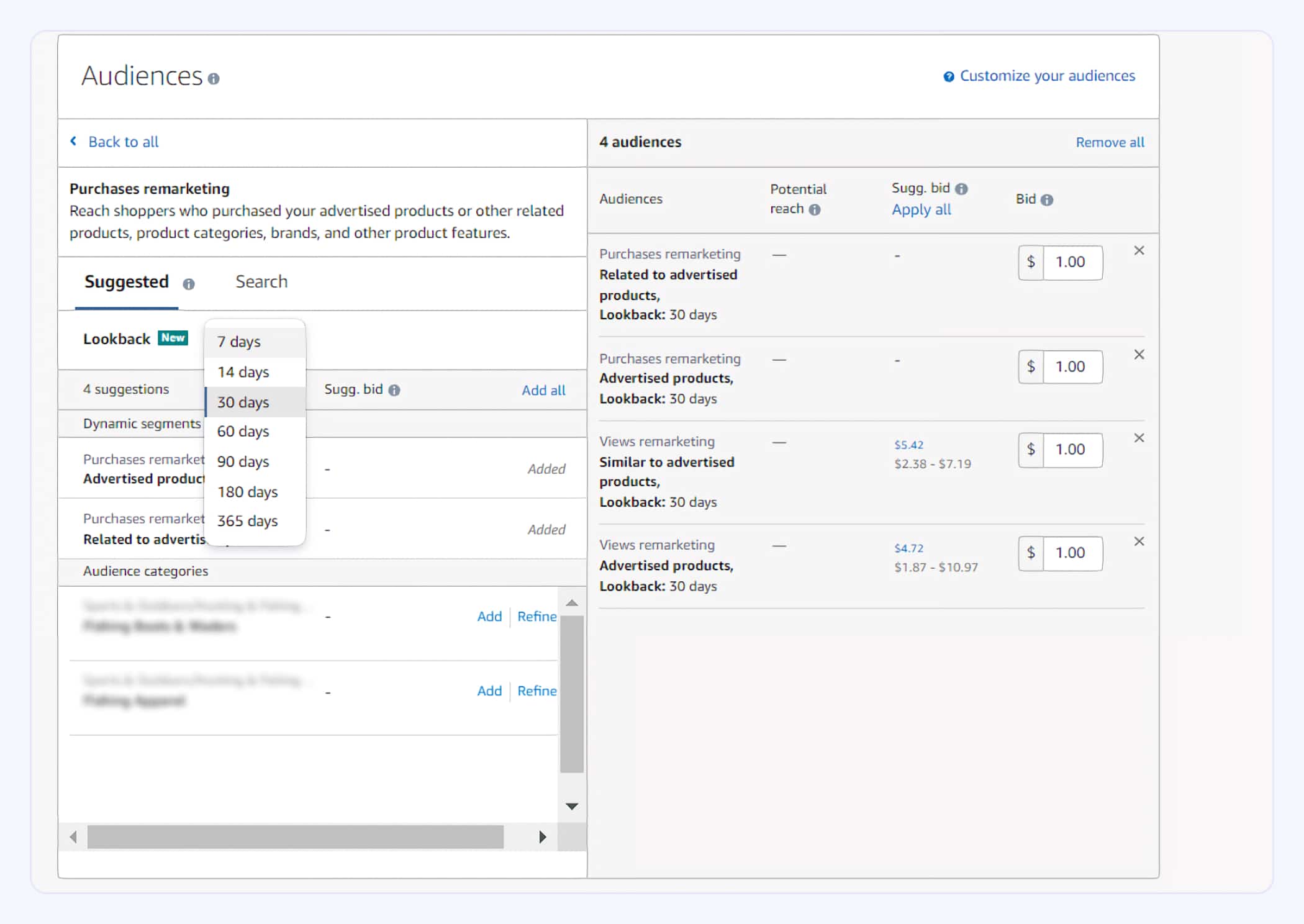 The information is taken from Florian Nottorf.
Returns Performance Dashboard
Amazon has launched Returns Performance Dashboard that allows sellers to keep an eye on the following returns metrics: return requests approved over 24 hours ago, customer contact rate connected with returns, declined return requests. The provided data can help manually manage returns and collect necessary returns statistics.
Amazon Increased the FBA Storage Capacity for UK and EU Sellers
Amazon opened 10 fulfillment centers in UK and EU, with 7 centers starting work in September. Amazon distinguished that with the increased FBA capacity, sellers can look forward to increased restock limits. Meanwhile, U.S. sellers have noticed a decrease in restock limits in September. The further changes and improvements are in the area are definitely foreseen.
New Compliance Reference Tool 
A new Compliance Reference Tool has been released to help sellers learn their compliance obligations and find assistants of professionals to meet all the requirements for their product. A very useful tool that, however, has been noticed to have certain flaws. Some of the first users reported zero results on the keywords they searched with. Hopefully, it will be fixed soon.
Learn more details about Compliance Reference Tool updates.
The Least Competitive Amazon's Marketplace is U.S.
Marketplace Pulse did a number of important researches in November related to Amazon. One of them shows that the U.S. is the least competitive Amazon marketplace. Even considering that the U.S. marketplace has the highest number of sellers, each of them receives more traffic than a seller on other marketplaces. So isn't it a big pro in the pros and cons list for expanding a business to the U.S. marketplace?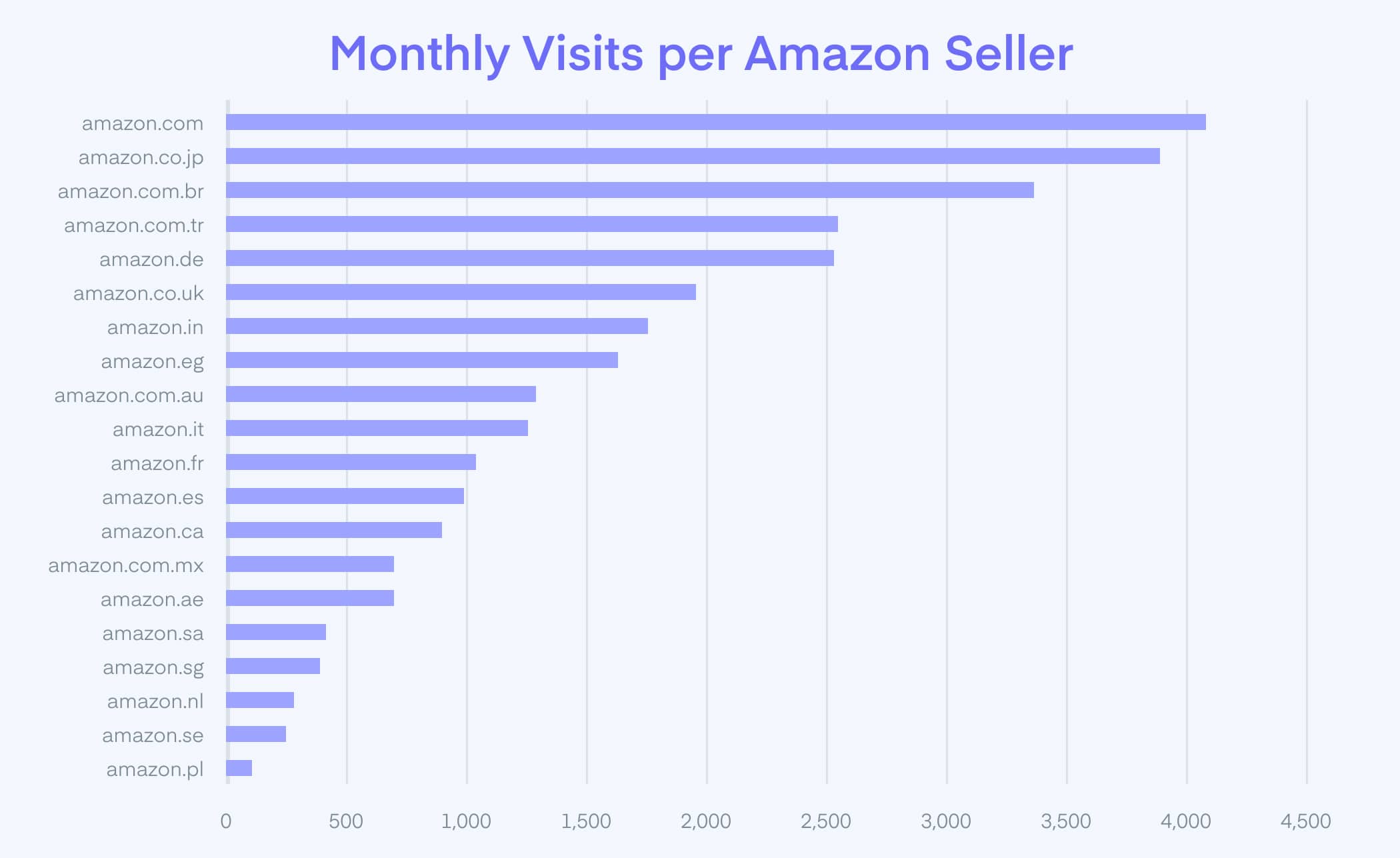 Amazon Seller Valuations have Doubled 
According to Marketplace Pulse, Amazon seller valuations have doubled. At the beginning of 2020, the businesses were averagely evaluated at 2.5x – 3x. The private label sellers are acquired this year for SDE/Adjusted EBDITA multiples of 4x – 8x.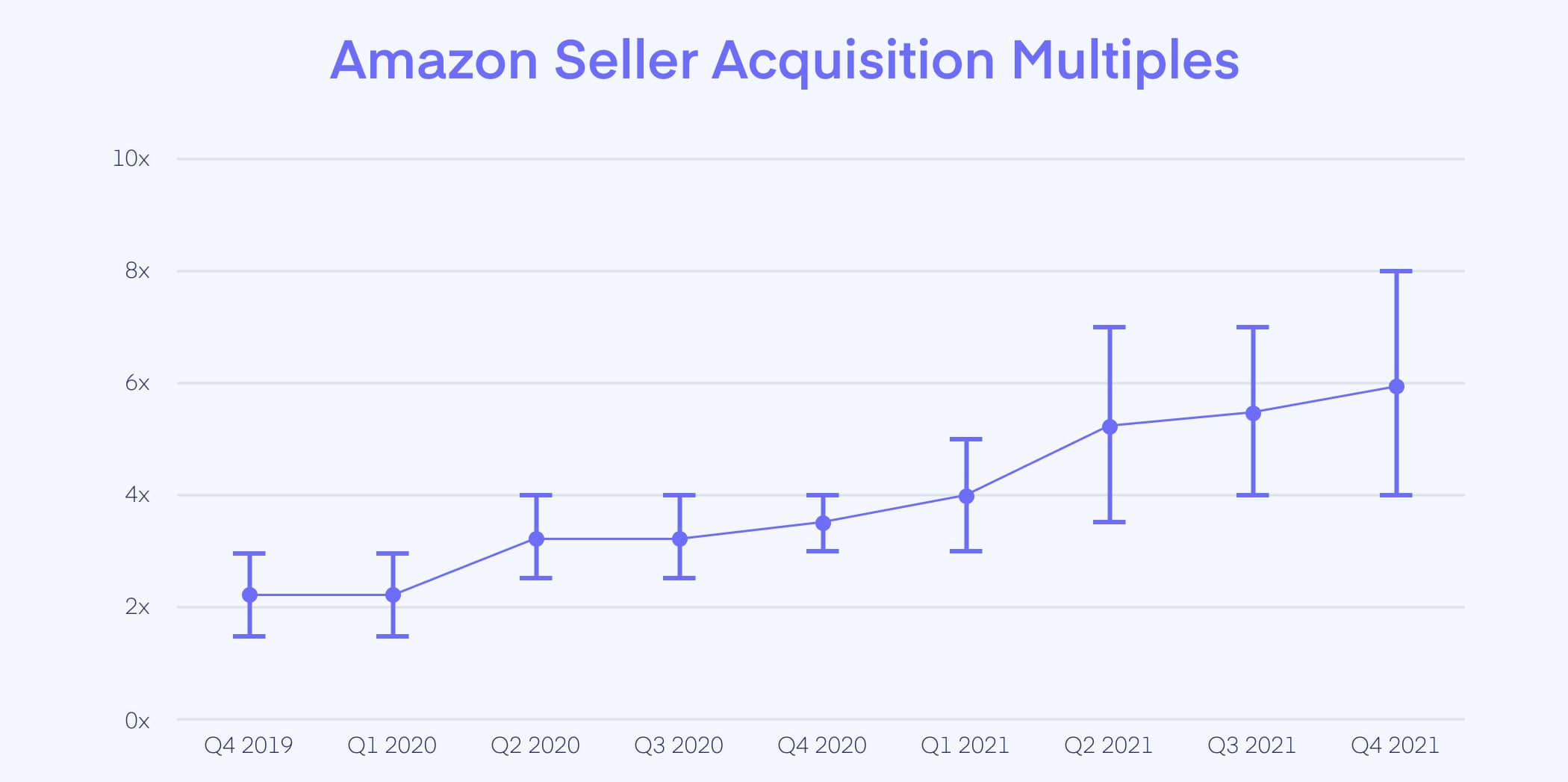 Amazon Exit is a topic of current interest. Profit Whales Team asked professionals' opinions to look at the question about selling Amazon business from different perspectives, and collected their comments in the article "Selling an Amazon Business: why M&A market is so hot in 2021?".
Covid-19 didn't Accelerate Amazon Sales as it was Expected
The forecasts about pandemic accelerating e-commerce sales didn't come true for Amazon. The marketplace has recently published the data that confirms ― Amazon sales improvement isn't as high as it was awaited.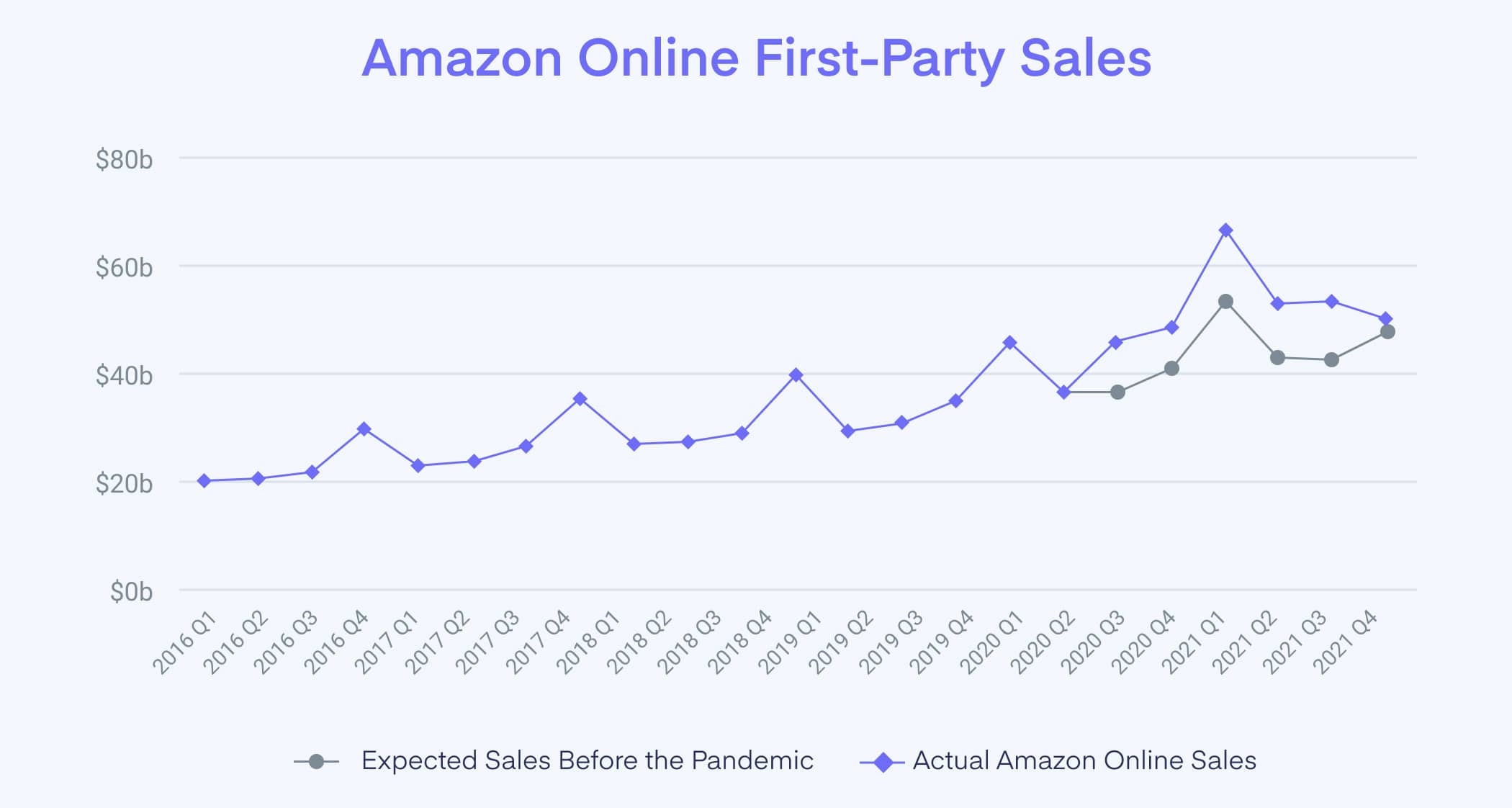 The data is provided by Marketplace Pulse.
Come back for more news next month!