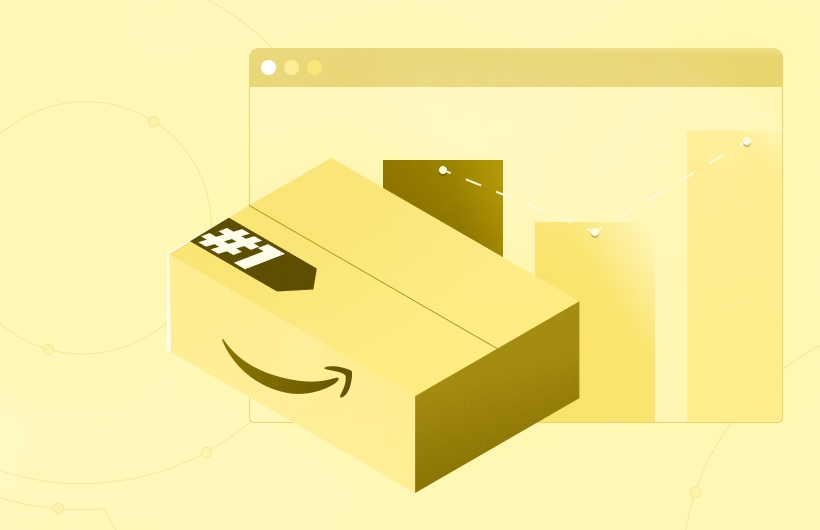 It is a number that explains the relationship among selling items within one category and depends on how efficiently they sell. The lower the number, the better an item is selling. For example, if a sales rank is 1, your product surpasses competitors in sales. Knowing how to rank higher on Amazon search takes a lot of trial and error until you see what works well with your selling goods.
Read on to learn how to be on the first page of Amazon, promote a new brand or improve current sales. You will succeed in the marketplace, get new customers, and overtake the most robust competitors with the following information.
How to Rank Your Product on Amazon?
Knowing how to rank higher on Amazon increases the chance of attracting more valuable leads. However, getting to the top of the results page on this marketplace implies a complex approach that takes time. Therefore, it is necessary to devise a long-term strategy for the most effective promotion. Some years ago, figuring out how to manipulate search algorithms was enough. But now, placing the highest bids in advertising and being top-one is not an option. And we have a more effective solution to this issue.
28 Amazon Ranking Factors
We will provide 28 points that the platform considers when ranking your item. Consider paying particular attention to each of Amazon's ranking factors if you want to become a successful seller on the platform.
It is considered a critical criterion for search engines. It is because sales and rankings are two interrelated concepts. It means that better sales entail higher rankings and vice versa; higher rankings imply better sales.

The more quality reviews your clients leave, the higher you rank in the marketplace. For example, the platform ranks goods with a 4+ star rating. Undoubtedly, people always trust the item that other users buy more often.
Even though answering questions does not affect your Amazon product ranking as much as the previous factors, it helps boost conversions. This is because the users' questions about the item are linked at the top of the reviews page. Therefore, consider answering the questions as they are often the same for many users; thus, they can quickly decide on purchasing your items.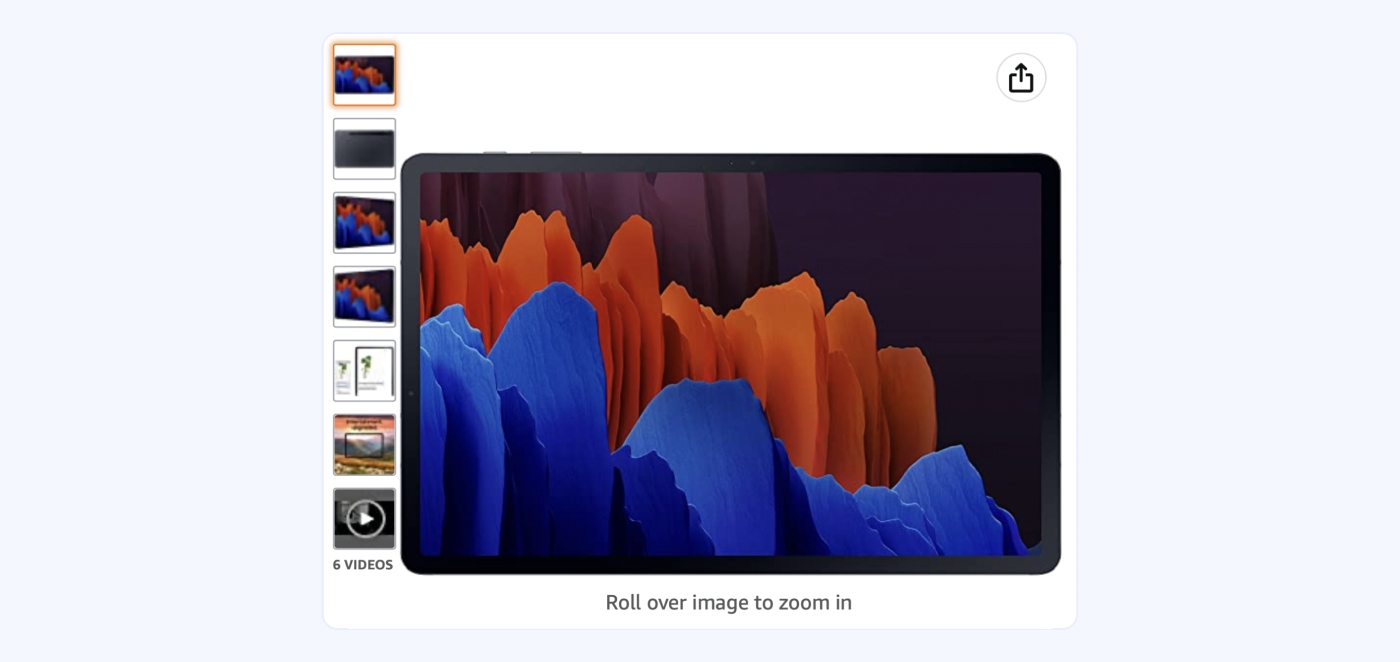 Giving your potential customers valuable information that converts them into buyers is essential for online business people. Images are vital for SEO promotion, so they must be of premium quality. The marketplace allows users to zoom in on images to understand better whether the product suits them.
This factor is the best for attracting new prospects. In addition, this content type is what represents your brand in the marketplace and helps your business sell more by adding EBC to your product listings. It also allows you to earn a reputation on the market. This way, items with EBC content are more likely to be sold, receive more positive reviews, and have fewer return rates.
Video is incredibly beneficial and underestimated as buyers prefer watching the content of this type most of all. It helps to see the product better and introduce even the simplest things as intriguing. Consider turning to bloggers who know how to make premium quality videos engaging.
Remember that the marketplace collates your pricing with other sellers and determines your conversions. Therefore, the more reasonable and affordable it is, the more leads you will get. Consequently, if you are burning with curiosity about how to rank on Amazon, consider that buyers expect to get the low-cost item.
Parent-Child Item Variations
When shoppers decide on what product to purchase, they expect to see everything you offer. If you introduce the goods in all shapes and sizes, your prospects wish they could see them. Thanks to the parent-child option, you can store all your item varieties in one list. This way, it becomes straightforward for buyers to know all the options available and choose what suits them best.
The marketplace considers the buyers' behaviors as they click on your selling goods and what other items they open after yours. If they leave your page in favor of another product too often, it can impact your Amazon product ranking.
Nowadays, registering your brand is integral to succeeding on the platform and endeavoring to develop and scale your business. Moreover, it will enable you to access the marketplace's A+ Content and other features. Additionally, registering your brand means getting one step ahead of other players in the market.
It can't be overestimated how essential it is to have a list of clients that enables you to reach them at no cost with one click. Your ready-made email list gives you a competitive edge over other market players. Additionally, it is an ideal solution if you are looking to save money but rank higher on Amazon. When you have a ready-made email list, consider creating enticing methods for increasing your sales.
Amazon PPC is the advertising platform Amazon provides to its vendors. It enables them to launch campaigns for their selling items, and if the campaign is successful, sellers could sell more and increase their organic visibility. In addition, organic results will help you reach the top if sellers leverage the existing keywords in their categories.
Consider using website builders to create your website if you have no expertise in doing this and do not feel like spending much money on it. It will increase the credibility of your brand and save you from being entirely dependent on selling in this marketplace. In addition, the more channels you use to promote, the better your brand building will be.
Consider driving traffic from social websites like Facebook or Instagram to a landing page on Amazon. This way, you get valuable information to further leverage for improving your listings.
Appropriate Categorization
Choosing the appropriate category for your item is crucial to succeeding on the platform, as your goods will be targeted toward the right prospects. Accordingly, if you are wondering how to get your Amazon listing on top, ensure you are attentive to determining the categories for your goods.
Optimized Product Listing
Consider filling all fields on the product listing page. The better you complete it, the more chances you will have to stand out on the platform.
Remember that customizing your product title on Amazon by adding keywords and making it easy to understand is critical. It will drive new leads as a result.
Adding the features of your selling item to a detailed listing that contains keywords will help you overtake your competitors on the platform. In addition, it will explain to the buyer all the information about the product you are selling and increase confidence in it.
Factual Description of Goods
Writing the proper descriptions for your items will allow you to expand your reach and drive new prospects. Therefore, come up with a factual description so as not to face negative customer feedback further.

Consider writing the title that contains your brand name. It will help you earn a good reputation as the marketplace is known for promoting only trusted brands.
You should provide detailed information about your selling item in the specifications field. Filling this field proves to the platform you are a conscientious seller. Customers will also appreciate you for saving their time by clarifying all the details at once.
The platform provides fields to indicate the search terms related to your selling item. Accurate and up-to-date details of the goods will smooth the buyers' journey from search to purchase.
Negative Customer Reviews
Hostile clients' feedback affects your Amazon search ranking. The better your review score, the higher your conversions. For this, you should know how to handle complaints not to jeopardize your reputation in the marketplace.
To become efficient in the marketplace, you should ship timely and rapidly. Besides, you will get to the top of the search on Amazon with successful order processing.
Lousy inventory management will contribute to the best-selling items disappearing from stock. Amazon recognizes vendors who maintain a high in-stock rate to keep returns and early fulfillment cancellations to a minimum.
Perfect Order Percentage (POP)
If you are still wondering how to get ranked on Amazon, perhaps you have not considered such a critical factor as POP. If you have a higher POP, your goods will be the best-selling on the platform.
ODR is when a buyer complains about the purchase. However, remember that if the customer eventually removes the negative review, it will not be considered for ODR. Thus, solving all the problems that may arise is essential.
This metric displays how often a user views your ad and leaves the page. The lower this metric, the better your items will rank and purchase. Hence, ensure you have studied your competitors on the platform and have enough advantages over them.
Final Word
Now, as you know how to get your product to the top of Amazon, you can become a successful seller on the platform if you adhere to all the abovementioned factors. They are equally crucial both to newbies and experienced sellers. Fortunately, in 2022, there is access to comprehensive information that will let you achieve your business goals in a significantly shorter time frame.