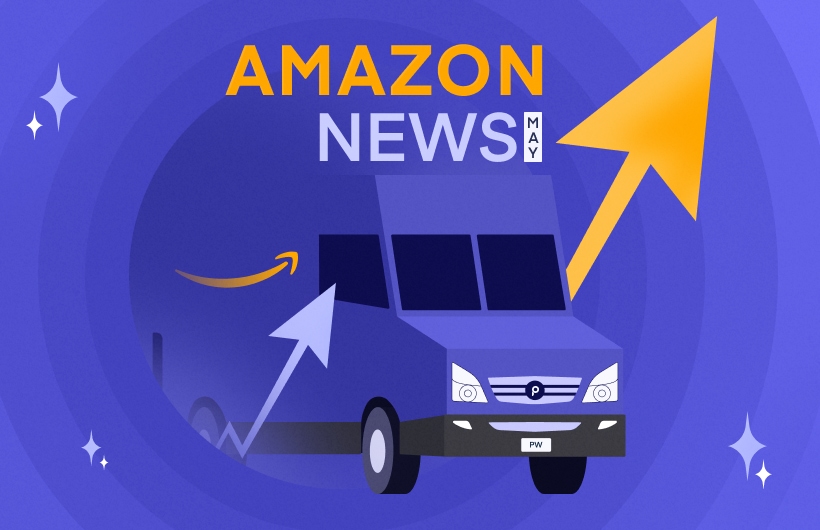 The world around us is fast. People rush here and there to manage their lives and business, trying to find work-life balance, and often there is no place left for small tasks like reading the news. Well, the truth is that Amazon sellers have hectic schedules, but they need to know all about Amazon updates. That's why Profit Whales' Latest Amazon News was created!
Short valuable information without extra words. So read on to see what happened on Amazon in May.
New Way of Engaging With Interactive Audio Ads
Now it's even easier for interactive audio ads listeners to request more information about the product they are interested in. Potential customers that hear the Amazon Music ad-supported tier on an Alexa-enabled device can reply to the call-to-action during the ad, request more info via email, add an item to their cart or set a reminder.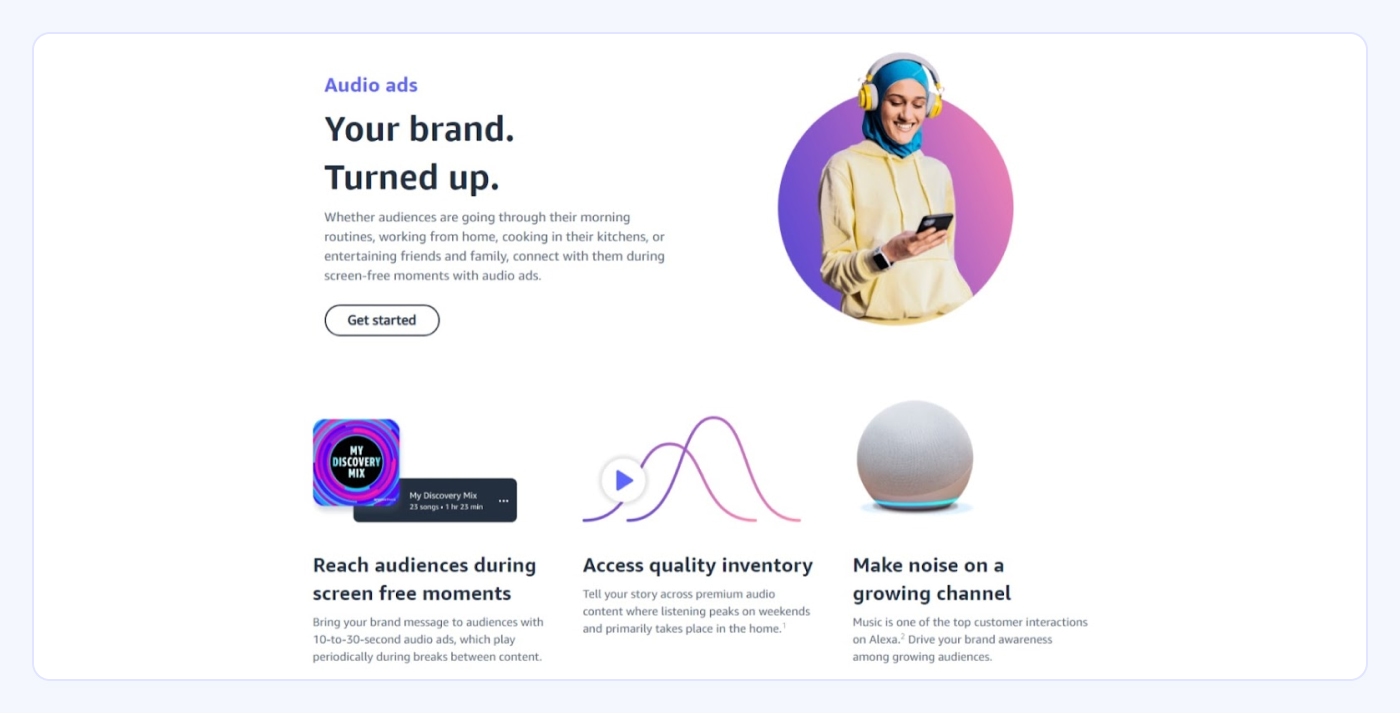 Source: Amazon.com
Sponsored Display Bid Recommendations Are Available in Additional Regions
Sponsored Display bid recommendations are expended to AU, IN, MX, and NL. The suggested bids will be added to the ad console automatically. The function helps advertisers understand whether they take the right track with their bids, analyze their decision, or take the suggested bids if they only start advertising on Amazon.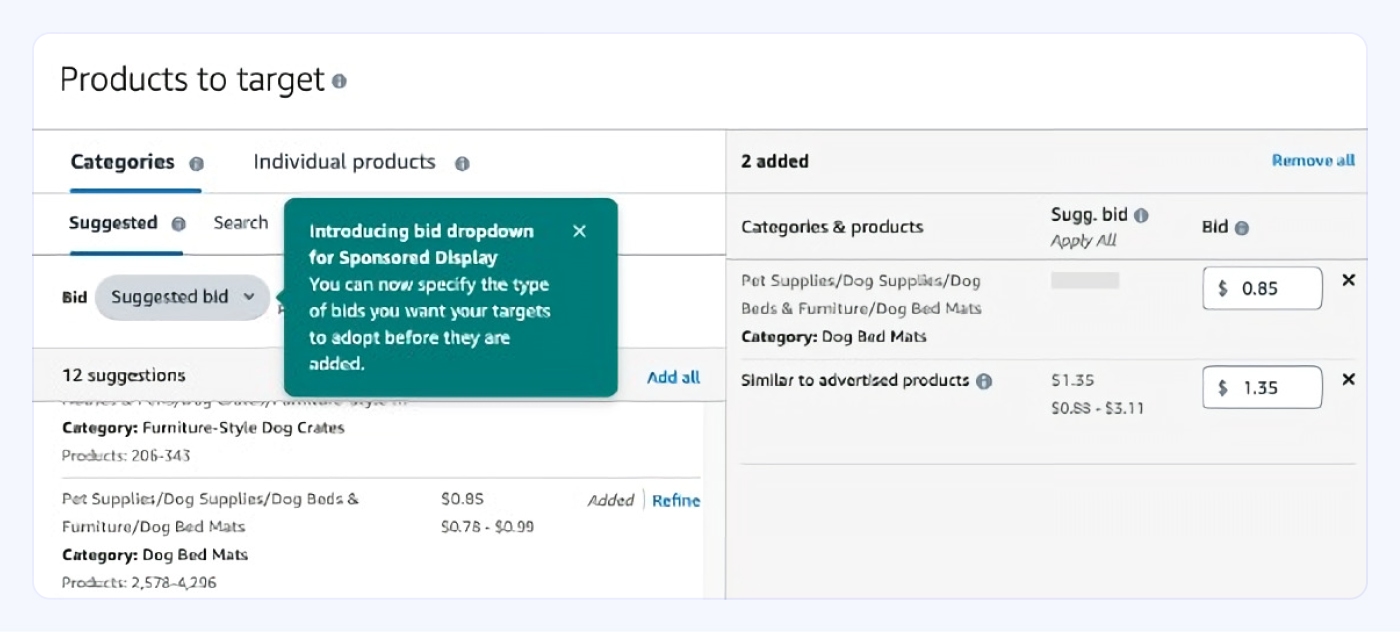 Source: Amazon.com
Amazon Looks Into Offering Prime For Non-Amazon Orders
Amazon is looking into developing Prime and making it a more revenue generation system. For example, Amazon will offer non-Amazon sellers, direct-to-consumer (DTC) merchants, Buy with Prime in the vast fulfillment network. This way, merchants get free two-day and next-day shipping and returns.
Amazon Increases Removal Order Fees
Amazon raises the Removal and Disposal Order Fee structure in response to the rising costs. So now sellers need to think twice about removing their inventory or finding new profit recovery strategies. Check out the changed fees in the spreadsheet down below.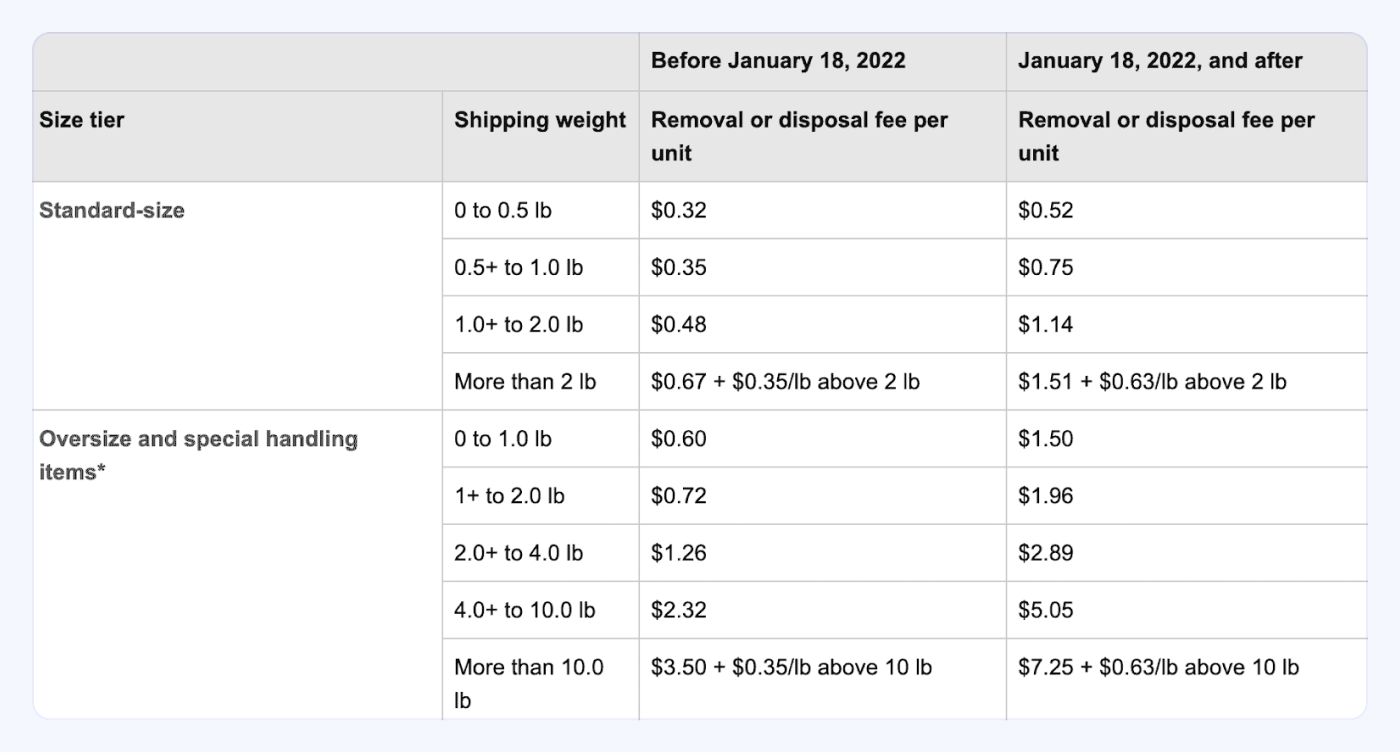 Source: Amazon.com
Amazon Implements Surcharge on Aged Inventory
Starting on May 15th, Amazon will have an additional storage fee on inventory that has been in its warehouses for 271-365 days. Before, aged inventory fees were charged after 365 days. Aged inventory fees might seem like not a big deal, but the changed time window puts more pressure on sellers.

Source: Amazon.com
Amazon Changes in Buyer-Cancellation Process
Recently, Amazon changed its way of notifying sellers of buyer cancellation requests. The previous plan was to stop sending notices through its internal messaging system. However, after negative feedback from sellers, the company pushed the change until May to provide additional information.
Amazon Makes Investments in Robotics And Logistics
Amazon makes a $1 billion investment in companies focused on supply chain management, safety, and logistics. However, the biggest eCommerce platform priority lately is to develop technologies that can help with its core business operation. This is a new step for sellers to deliver goods to buyers more efficiently.
Good News For Sellers in Amazon's Q1 Results
There is a couple of good news for Amazon sellers in Q1 results: sales grew 7%, Amazon fulfillment will be better than before, Prime Day is coming in July, and the second half of the year will be better. Also, sellers can expect to rebound in 2022 Q3 with Prime Day and Q4 with the holiday shopping season.
Stay tuned for the next month's Amazon news!