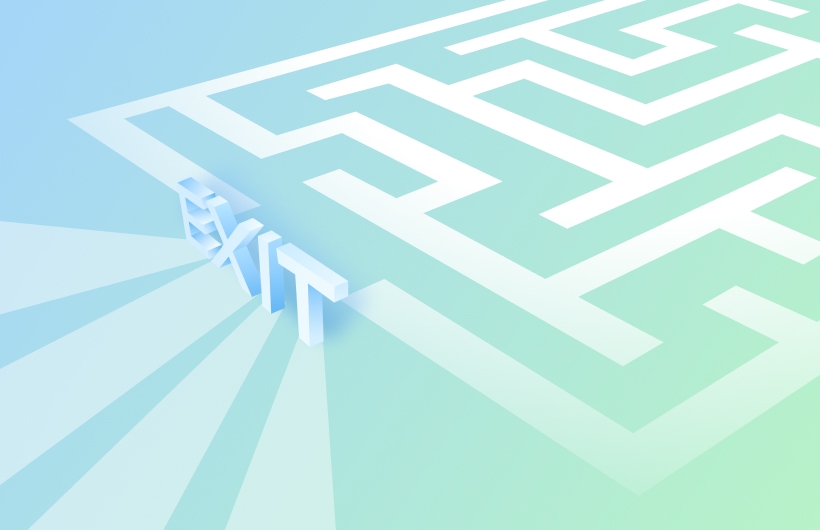 To sell or not to sell? Not a rhetorical question but something sellers puzzle over day by day. The same goes for acquiring businesses on Amazon.
According to Marketplace Pulse, aggregators acquiring Amazon brands have raised almost $7 billion since the beginning of 2021. Another interesting fact is that 25 different companies buying Amazon businesses raised at least $100 million. Last year there was just one. 
So, what caused changes in the market this year? How to sell your Amazon business successfully? And what are the "rules" for selling an Amazon business profitably? We decided to ask those who know firsthand about selling and buying Amazon businesses in order to answer those questions.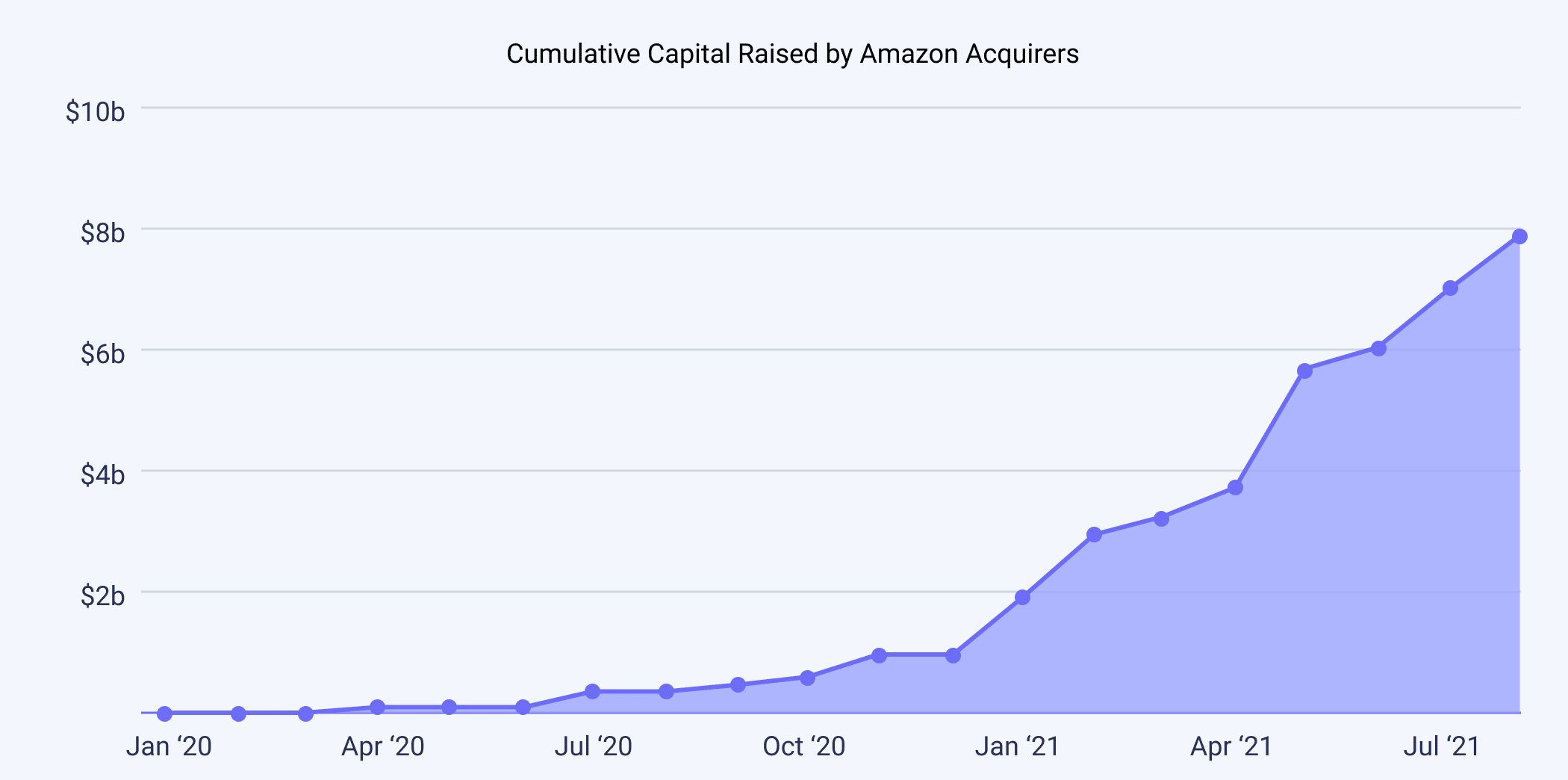 Changes on the Acquisition Market in 2021
Since it's clear that the very young acquiring industry grows incredibly fast, it's important to understand the reasons for such expansion. 
Jake Barnett, VP at Fortunet, explains that a lot of aggregators have entered the market lately because of the COVID-19 situation. Also, because customers are switching to buying online, and fast-forwarded e-commerce growth in the last 5-10 years. 
"Extreme change was conditioned by the success of the aggregators that pioneered the market. It brought a lot of extra money to buy the businesses. Those businesses with billion-dollar-plus valuations were like anchors that showed to investors, people who put money into the aggregators, the end goal: Amazon business can become a billion-dollar brand."
He concluded that acquisition market prosperity this year is a combination of three: 
COVID-19 influencing the big increase in e-commerce sales; 

the success of aggregators because it showed to other acquiring businesses how well the model works;

more money on the market for developing the businesses, which attracted more investors. 
Jake Barnett also added that those changes might lead to the emergence of bigger sellers in the form of aggregators. Jake said that now we have more than 70 aggregators. They've raised collectively 6-plus billion-dollar, and it might be that not all of them will succeed. However, the ones that will make 9-10 figures annual sales. He also distinguished that it will definitely lead to bigger competition, increased advertising activity, and a more complicated situation for smaller firms.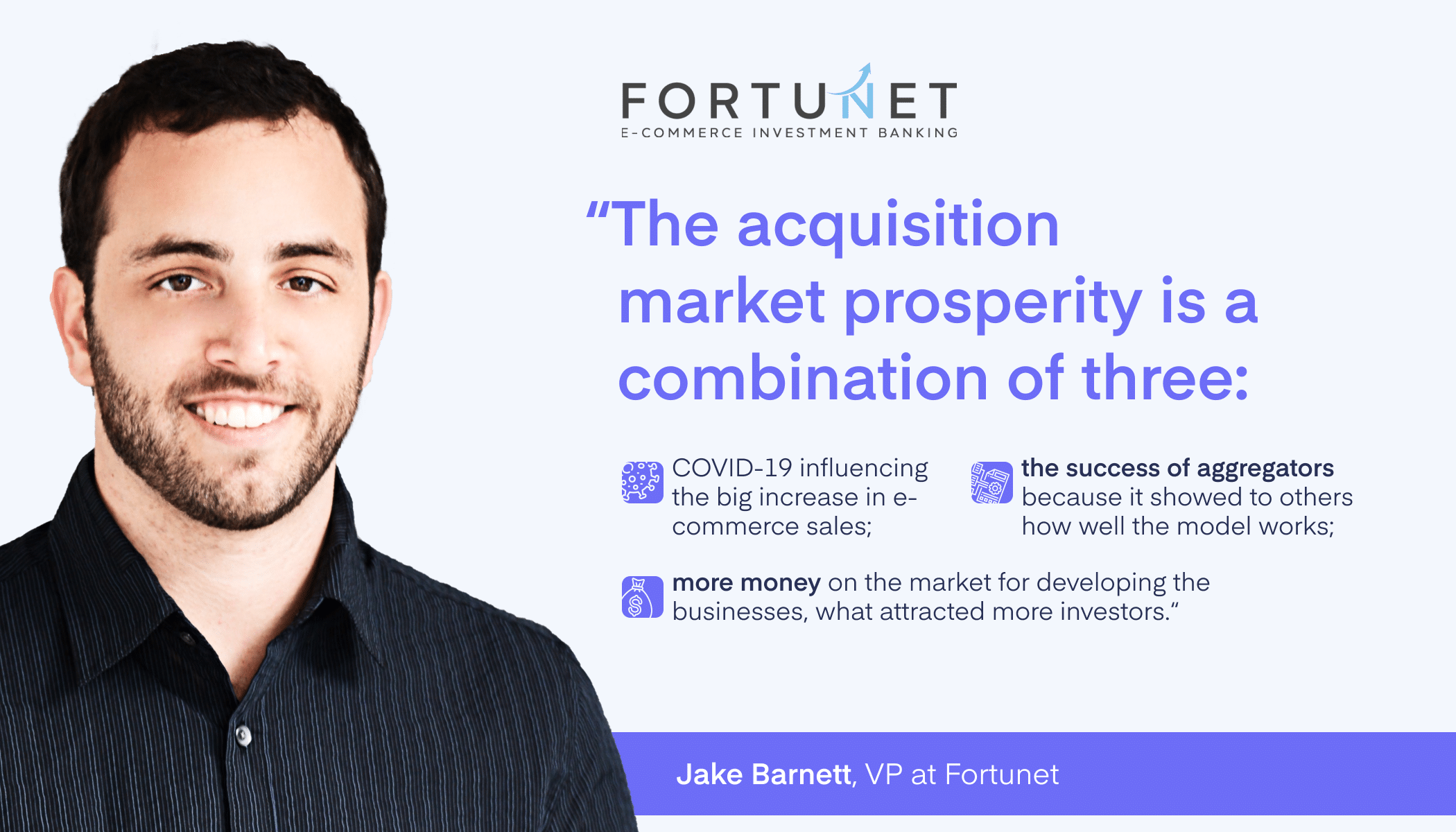 What is The Most Important in Brands with High Demand for Them?
Tamar Frumkin, VP Integrated Marketing at Boosted says that a significant amount of capital has entered the space. As a result, the demand for new acquisitions has increased, and supply has increased, as sellers understand that it is a great time to be selling.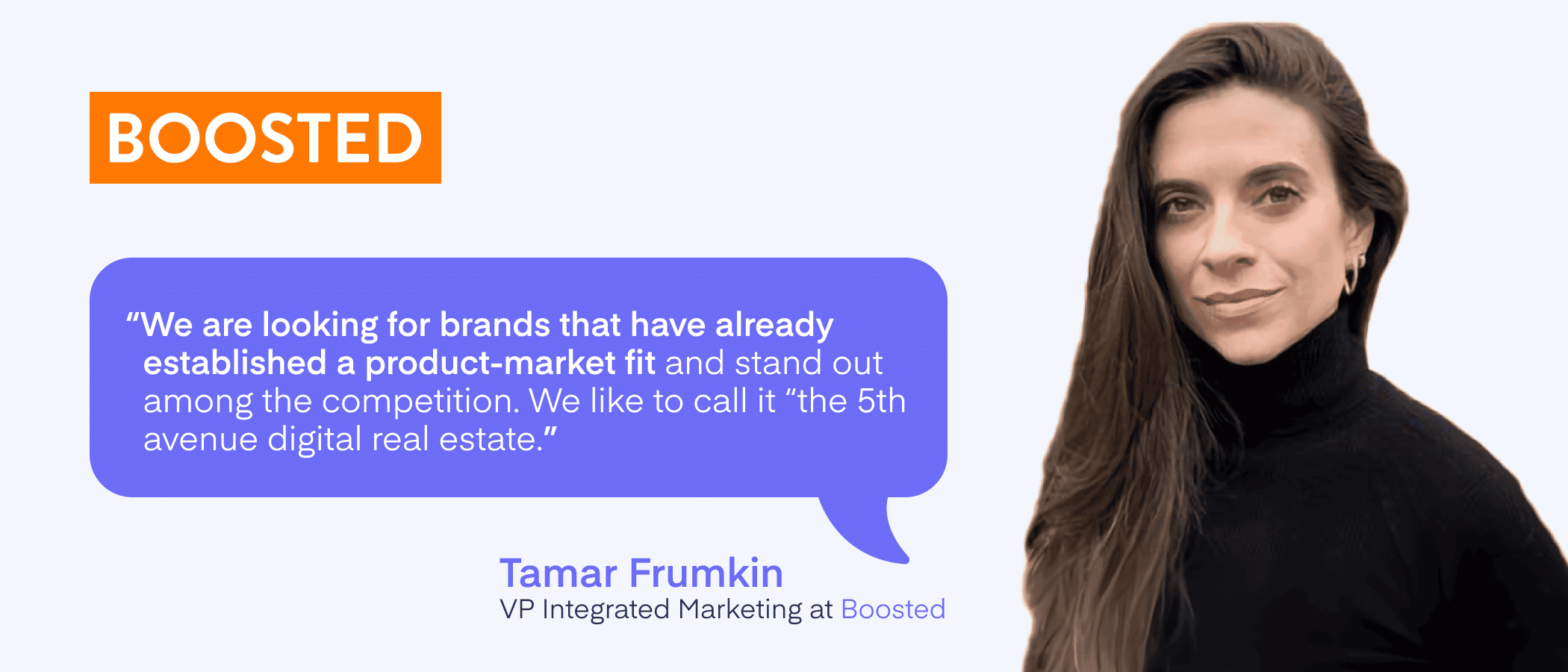 "We are looking for brands that have already established a product-market fit and stand out among the competition. We like to call it 'the 5th avenue digital real estate.' The brands that have strong keyword rankings/BSR are a high priority for us. We like to align ourselves with brands where we can use Boosted's growth levers to help the brand reach its next level", – describes Tamar.
What Does it Take to Sell Amazon FBA Business Successfully?
The timing for buying selling an Amazon business has to be right, and obviously, the market is very hot right now. However, time isn't the only asset that is required for a good deal. Co-founder of EcomBrokers.co.uk and Ecommerce Consultant at benleonard.pro Ben Leonard defined the main point that business owners who are planning to sell their businesses recommended considering.
Business should be:
Growing, but not maxed out. Business owners need to leave "meat on the bone" for potential buyers;

Stable: no risky strategies (black hat etc.), strong growth history, easily transferable to new owners, all necessary documentation, and all accounts should be accrual, not cash;

Automated as much as possible: inventory management software, chatbots, PPC automation, email flows, social media tools, etc.;

Profitable; 

Diversified across multiple aspects:

Sales channel

s (

Amazon, D2C, Other marketplaces);

Markets (

Being in more than one international market is attractive);

SKUs (

No relying too heavily on 1 or 2 SKUs);

Traffic (

No relying on one traffic source (e.g., Facebook). If it goes down – the business goes down!)
Ben Leonard also described the necessary preparation and qualities of the professional broker that will arrange profitable selling of an Amazon FBA business:
"It's crucial to use a good broker with experience on all sides of the equation – M&A, accounting, e-commerce business operations, to get proper representation and go through an entire process to assess the value of the business. Then reverse engineer the exit at the value the business owner wants and get the business ready to go to market. 
It will achieve the highest possible price from the right buyer. Do not go direct, and do not use a generic flipper style/marketplace service. It will end with giving away the business for a fraction of its true value."
More useful information is provided in the article The Ecom Brokers Difference. Ben Leonard described there the condition of the business that can be sold for the highest possible price and many more significant details about e-commerce brokers` qualities in order to benefit from selling an Amazon business.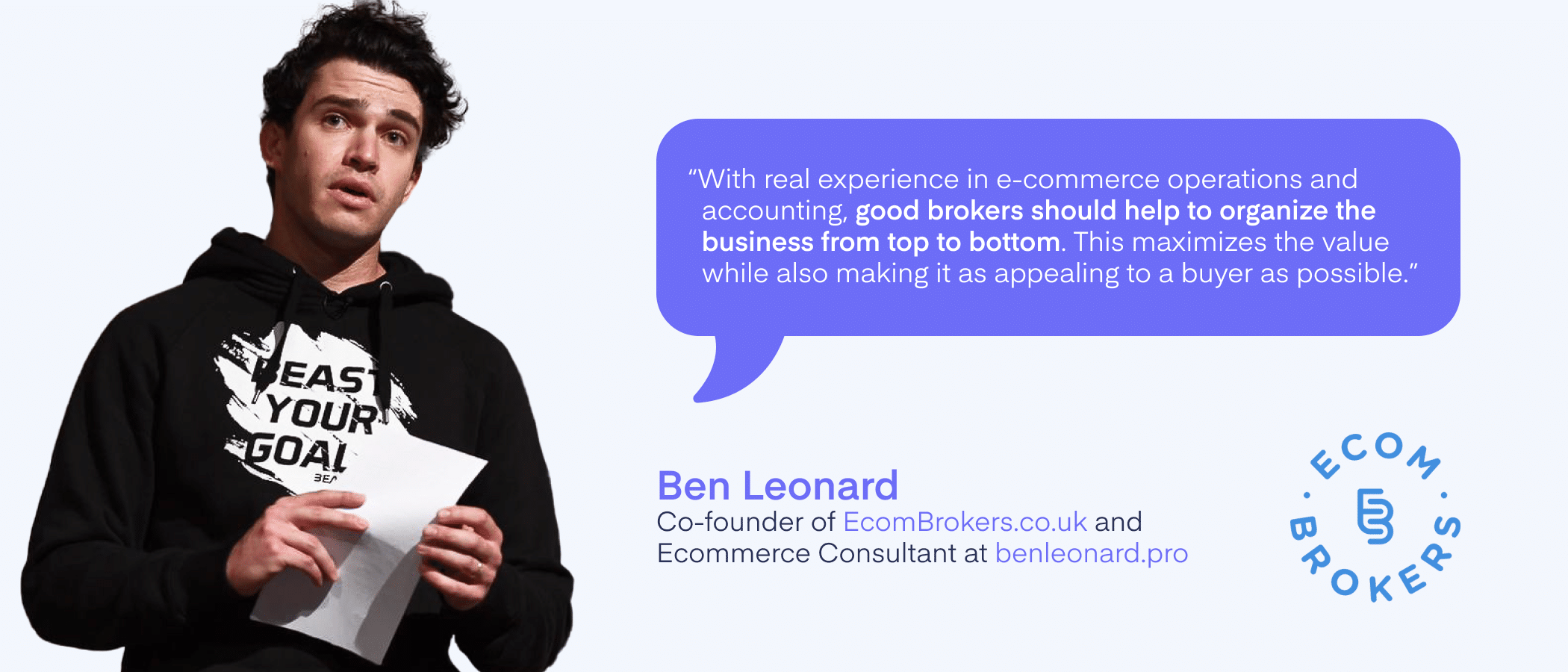 Increasing The Brand Value: How to Sell your Amazon Business with PPC Support?
Mentioned above details need to be adapted in the business selling process together with PPC support. Vitalii Khyzhniak, CGO at Profit Whales, explicates that Profit Whales has a lot of requests for boosting business with PPC support. Scaling the PPC, he says, could be a great opportunity, and it needs to be done correctly: 
Perform a

PPC campaign

audit. All the strengths and weaknesses can be improved;
Do all the sales come from Amazon? Test other channels! Diversity can be the main reason for brand evaluation;
Seller or brand? It should be designed around the brand book and, of course, all in the same style.
Vitalii also explains how much time does it take to prepare the business for a sale:
"We analyze how good the business is now and what could we achieve soon. So, that could take 3-12 months, but results will be insane."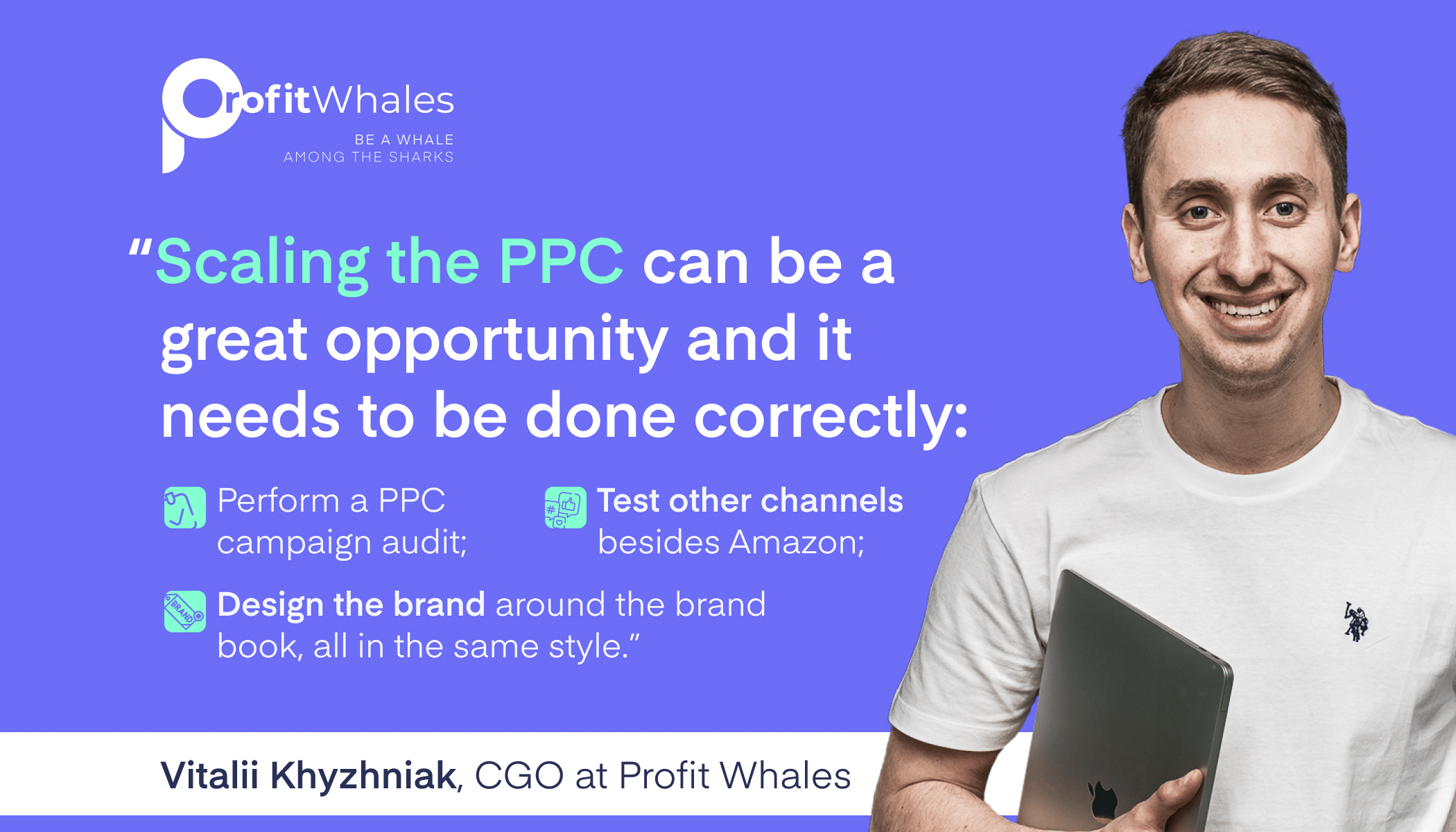 When Will the Trend for Selling an Amazon Business Change Again?
The thing is, it won't. An increasing number of people are launching online businesses, and people with capital are planning to acquire them. This is the thought of Thomas Smale, CEO of FE International, Inc.
He added: "Twenty years ago, this was not the case, as tech businesses were much less common, the internet was not as mainstream. In the current e-commerce climate, after a shaky start for retailers, the pandemic dramatically increased demand for online stores. Across all products, e-commerce sales increased 32.4% year-over-year in 2020 and were up 39% in the first quarter of 2021, according to a Digital Commerce 360 report. Amazon's sales increased 44% in Q1 2021, compared to Q1 2020. This is particularly notable considering that over half of Amazon's sales came from third-party retailers who utilize Amazon's FBA service."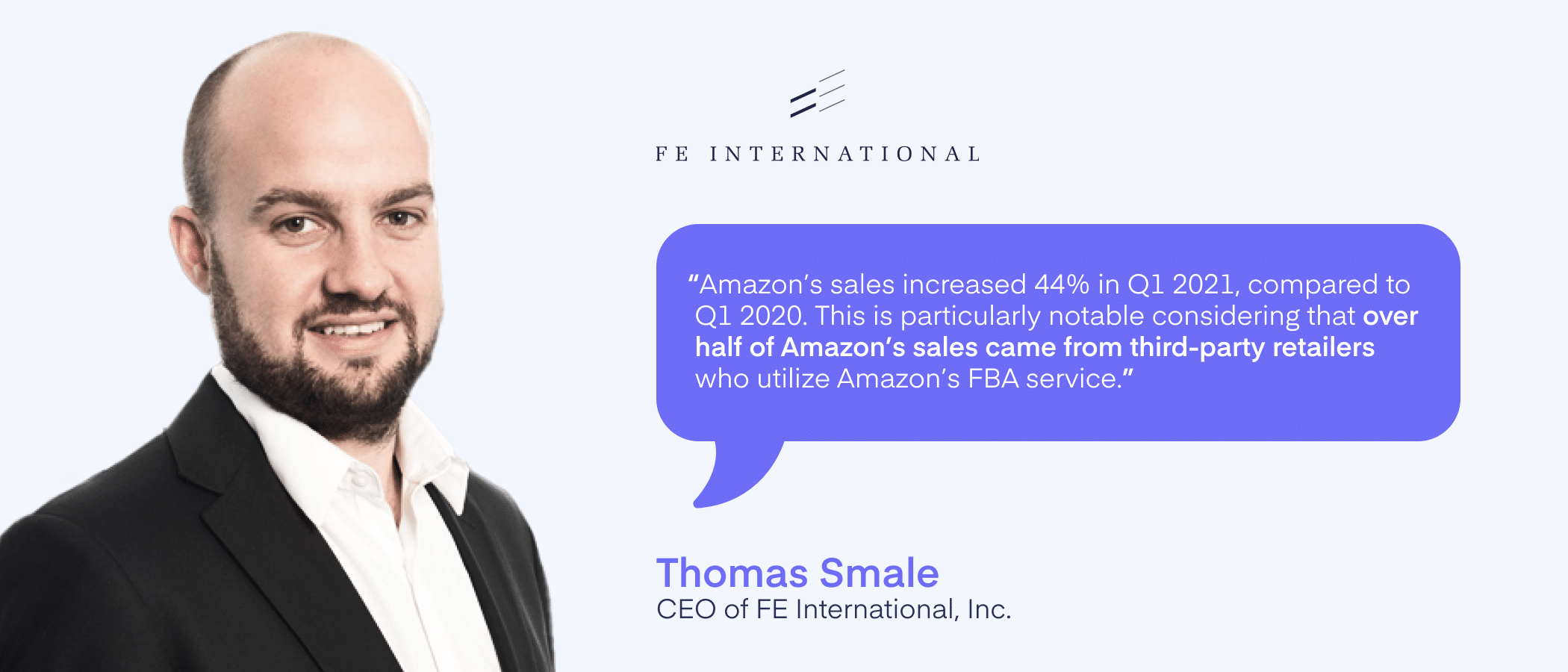 In conclusion, preparing an Amazon business for sale is complex work that includes business scaling, professional support, PPC help, etc.
If you have any questions and need help, don't hesitate to contact Profit Whales!