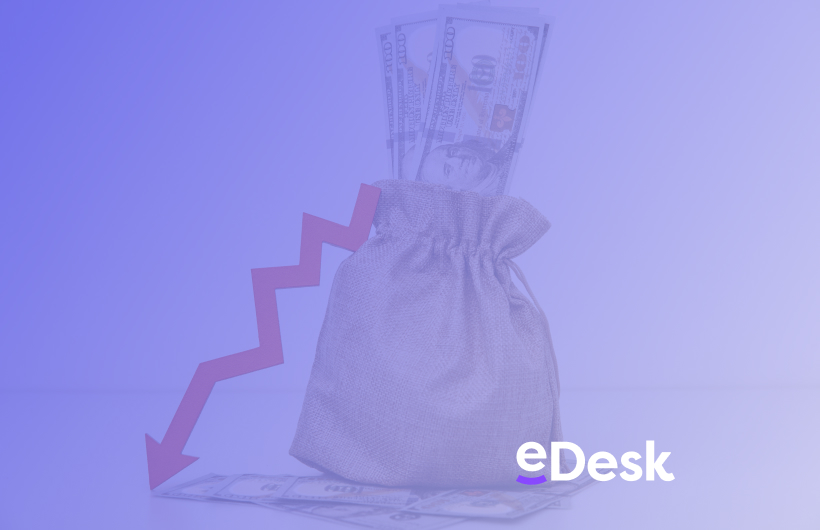 Since its beginnings back in the 1990s, eCommerce has grown to be a multi-million-dollar industry, dovetailing with sophisticated technologies such as artificial intelligence (AI), recommendation engines based on behavioral imaging, and targeted advertising to improve the consumer shopping experience from start to finish.
Today's biggest marketplace for eCommerce is Amazon. With over 2.2 million sellers in the US alone, Amazon is the place to be for sellers who wish to reach numerous buyers around the world. In particular, achieving the coveted Amazon Buy Box is a key goal for most sellers on the marketplace. The Buy Box highlights competitive sellers, and it's important because it drives more than 82% of the purchases made on Amazon.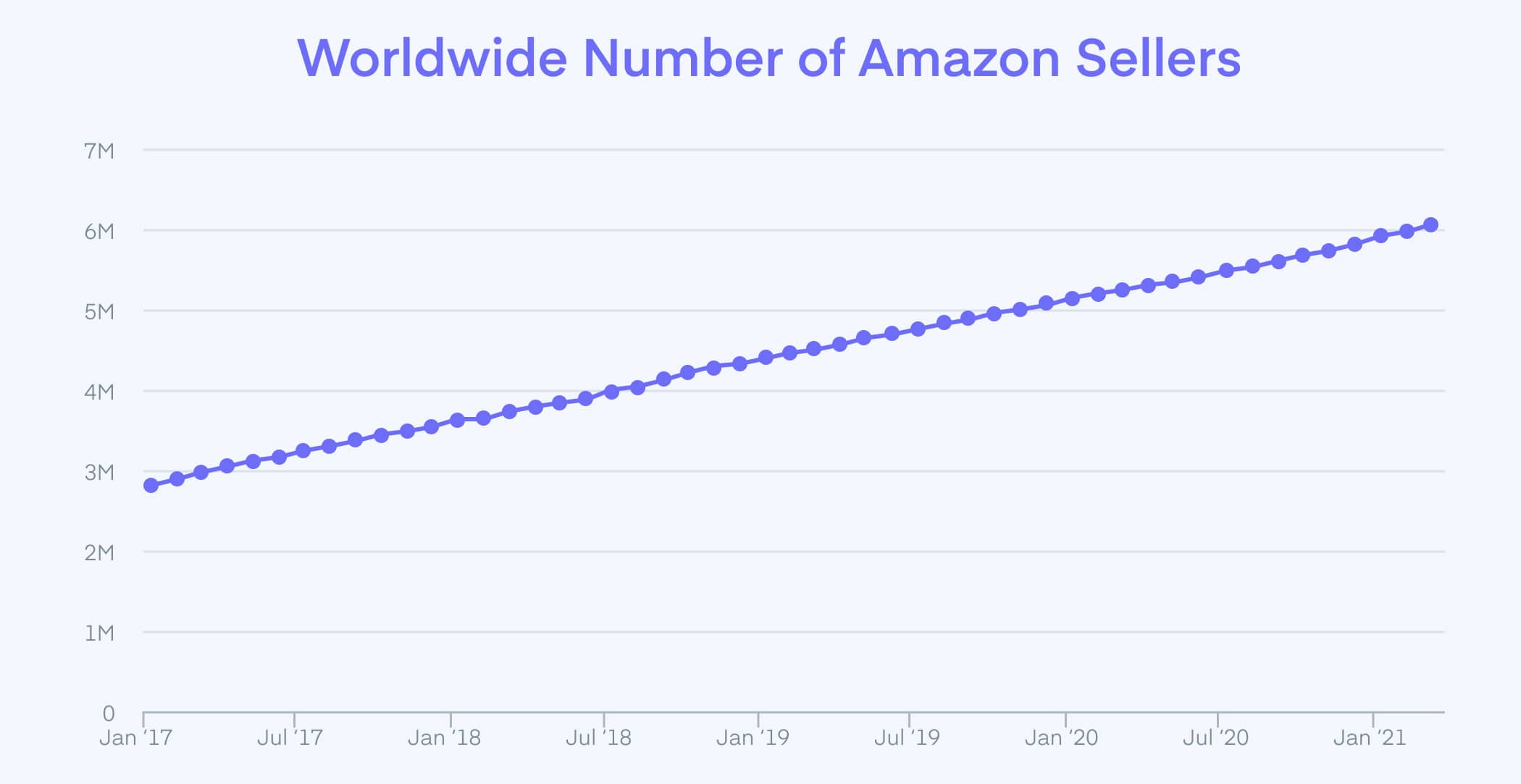 Amazon repricing software helps sellers optimize their prices in real-time, which increases the chances of winning the Buy Box. It's a delicate balance for sellers since an item cannot be too highly-priced as to be non-competitive yet pricing too low damages margins. Thankfully, repricing software is designed to strike the correct balance for the seller by ensuring profitability while optimizing the price to increase the likelihood of winning the Buy Box.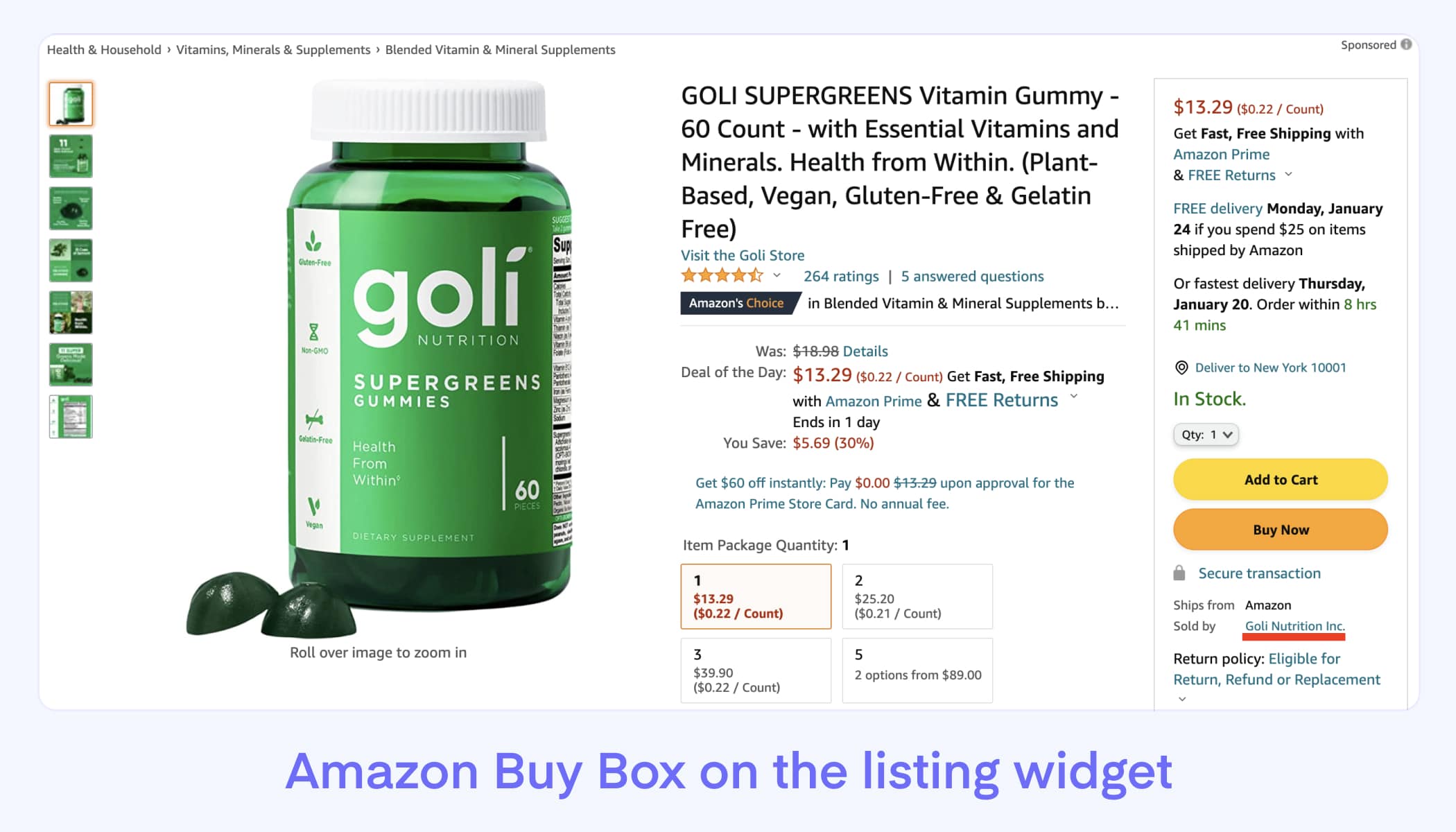 As a result, the need for Amazon reprice software in today's competitive eCommerce ecosystem is more important than ever. eCommerce businesses selling on Amazon do well to understand and invest in the right Amazon FBA repricing software to maximize their potential customer reach without compromising profits. While repricing is only one factor in each business's modern multichannel eCommerce strategy, it's an important one. Here, we break down exactly how repricing software works and how it can benefit your business.
The Benefits of Amazon Repricing Software for your Business
When selling large volumes on Amazon, manually adjusting prices at scale is not realistic. At least, not for businesses looking to win the Buy Box. As marketplace trends are dynamic, enterprises need a solution that works in real-time. This is where repricing software comes in to add value for those businesses needing to optimize pricing as the market moves.
Repricing software is a data-driven method for eCommerce businesses to ensure they have optimal pricing to remain competitive and improve their odds of winning the Amazon Buy Box more frequently. Yet, the benefits of using FBA repricing software go beyond simply increasing odds of making it into the Buy Box. By investing in data-driven software, businesses stand to benefit on multiple fronts:
1.       Winning the Buy Box
Since the Buy Box drives over 82% of sales, winning it is the key benefit of using Amazon reprice software. The businesses that win the Buy Box are chosen by Amazon's algorithm, which repricing software is designed to deliver against. It incorporates price, sales volume, fulfillment type, feedback scores, and inventory depth into its system to provide the best possible conditions for a Buy Box win.
It also offers ease-of-use for businesses, who no longer need to concern themselves with pricing their own products – repricing software takes the guesswork out. This gives businesses a way to increase and maximize their profit margins while remaining competitive with consumers in the marketplace. This brings us to the next point…
2.       Maximising Profit Margins
While Amazon FBA repricing software is designed to facilitate competitive pricing, it doesn't mean that lowering prices is its only function. Far from it, the software's AI-driven functions allow it to compare the business's pricing against that of competitors as conditions such as stock volume change throughout the day. This ensures that pricing follows supply levels so that profits are never jeopardized, and opportunities to increase pricing in times of scarcity are prioritized accordingly.
3.       Maintaining Uniform Pricing Across Platforms
Typically, most eCommerce businesses sell not just on Amazon but across multiple marketplaces simultaneously. Repricing software takes this into account, ensuring that a business's pricing across all platforms is consistent. By automating this consistency of pricing, outcomes are improved compared to maintaining consistent pricing manually across several platforms.
Employing Amazon reprice software in this manner ensures that businesses won't dent their profit margins by allowing consumers to find their same products priced lower on other marketplaces. Crucially, the seller also won't be punished for having lower prices elsewhere by having their listing suppressed when Amazon notices inconsistencies in product line pricing on other platforms.
4.       Scaling in Line with the Growth
It's never too soon to begin using Amazon repricing software since it is designed to work with each business as it ramps up the volume. As businesses grow, it's impossible to manually adjust pricing as additional products, ranges, and SKUs are added to multiple marketplaces online. Repricing software streamlines the entire process so online sellers can scale quickly as they grow.
5.       Making Informed Decisions
Perhaps one of the most important aspects of Amazon reprice software is its ability to provide actionable insights in real-time. Metrics such as pricing changes over time and competitors' pricing behavior are all offered by repricing software – all of which help businesses devise a data-led strategy to win Amazon's Buy Box.

Repricing Myths Debunked
Businesses just getting started with repricing often hesitate to take the next step with onboarding due to some commonly held misconceptions about potential drawbacks of the software:
Misconception #1: I'll be Priced Out
It is not the case that pricing competitively means pricing as low as possible. The AI-driven result that repricing software provides simply optimizes pricing against factors, including competitor behavior, demand, and volume. The net result is a price that is poised to win with consumers, not a losing margin.
Misconception #2: Lack of Control over Pricing
Using repricing software doesn't take away a business's control of its pricing strategy. Companies using repricing software can set their own minimum and maximum price parameters, giving the software the boundaries within which to operate.
Misconception #3: Large Inventory Quantities are a Prerequisite
eCommerce businesses do not need to have a large inventory to benefit from repricing software. As the repricing software is designed to scale with the business, it can be beneficially implemented even when the volume is small and will continue to support over time as the number of SKUs increases.
These misconceptions can often prevent businesses from making the critical decision to implement Amazon repricing software and can ultimately have a negative impact on sales margins when selling online. Yet, while repricing is an important factor in winning customers, keeping them requires more than just optimized pricing.
Looking at the eCommerce Strategy Holistically
When selling online, multiple factors will contribute to a business's success. Repricing is a key factor in many strategic decisions to ensure eCommerce success. Therefore, it should be viewed as an important tool in a varied toolbox that helps businesses achieve success in the eCommerce space.
For businesses selling on Amazon, additional aspects such as optimising customer reviews, using high-quality imagery and expert SEO keywords are all key considerations in having an overall winning strategy. Taken in combination, all these factors will allow a business to succeed in this highly competitive marketplace.
About the author
Darren Heaphy, Head of Product at eDesk and leads the product development function across an extensive suite of award-winning software products, including eDesk, the AI-powered helpdesk solution for multichannel eCommerce sellers, and Repricer, the leading repricing tool for Amazon sellers. Prior to this role, Darren held leadership positions at Taxback International, Scurri and TalkTalk.