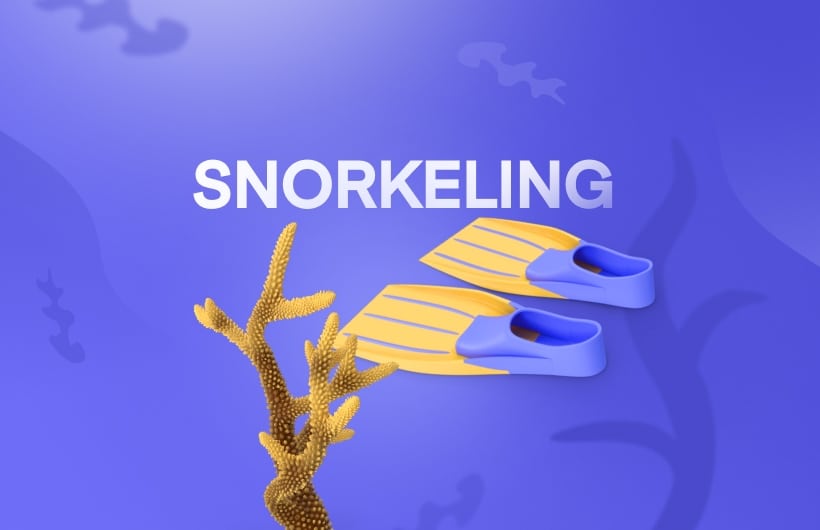 Company Background
Divelux brand is passionate about snorkeling and encourages others to dive into an incredible underwater world, too. They help you discover how their high-quality masks for adults and kids with unique anti-fog and full-dry breathing tube mechanisms will become your incentive to take up snorkeling.
The Challenge
The onset of the product's off-season significantly hit its ACoS level and profitability. Therefore, increased ACoS and decreased organic traffic resulted in negative profit. In addition, the product's profitability fell substantially due to returns.
The Solution
Regarding the brand's challenges, Profit Whales decided to reduce advertising to a minimum while also controlling the high-frequency keyword placed in a separate ad campaign.
As shown in the screenshot below, the ACoS level reached as much as 40.79% with $1.394.06 ad spend.

With the help of Profit Whales, Divelux's Amazon ACoS level decreased to 34.47% with just $952.31 ad spend.

Afterward, we decreased the Divelux brand's ACoS level even more, reaching 25.30% with just $629.90 ad spend.

Also, as shown in the dashboard below, the product's profitability reached as much as $-154.59 on September 11-17.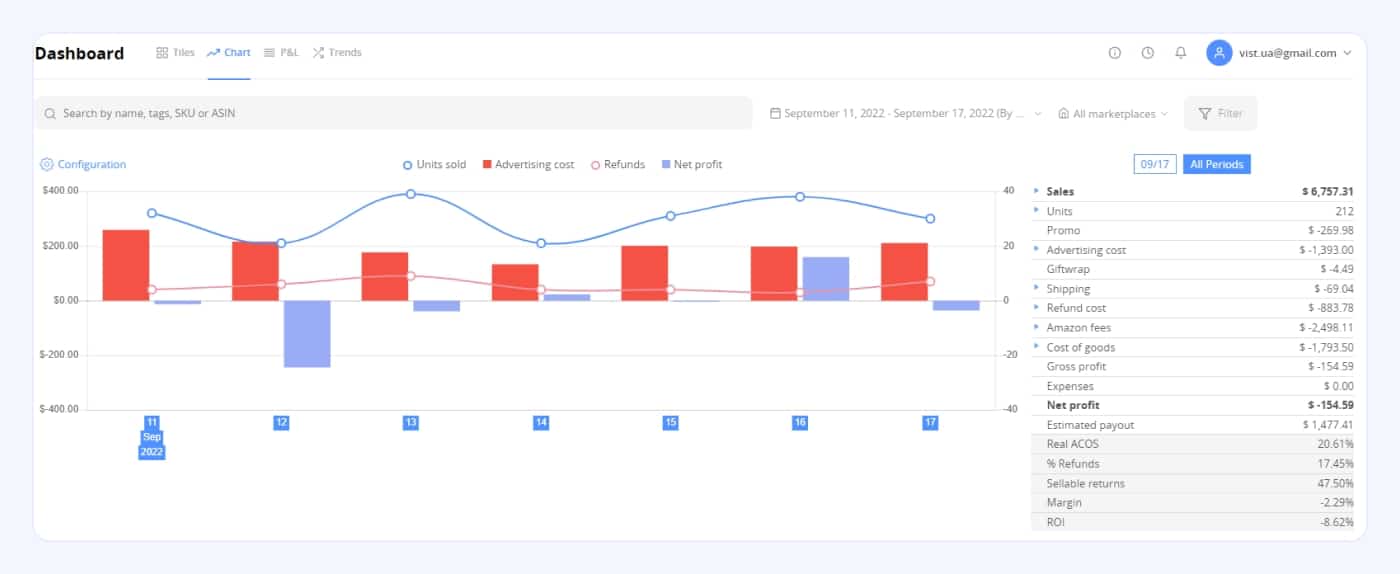 Further, there were more better-selling days with the help of Profit Whales. And the profits improved to $-139.52 on September 18-24.
The significant decrease in sales on September 22 was due to a withdrawal of funds of $300 for seven days several weeks prior.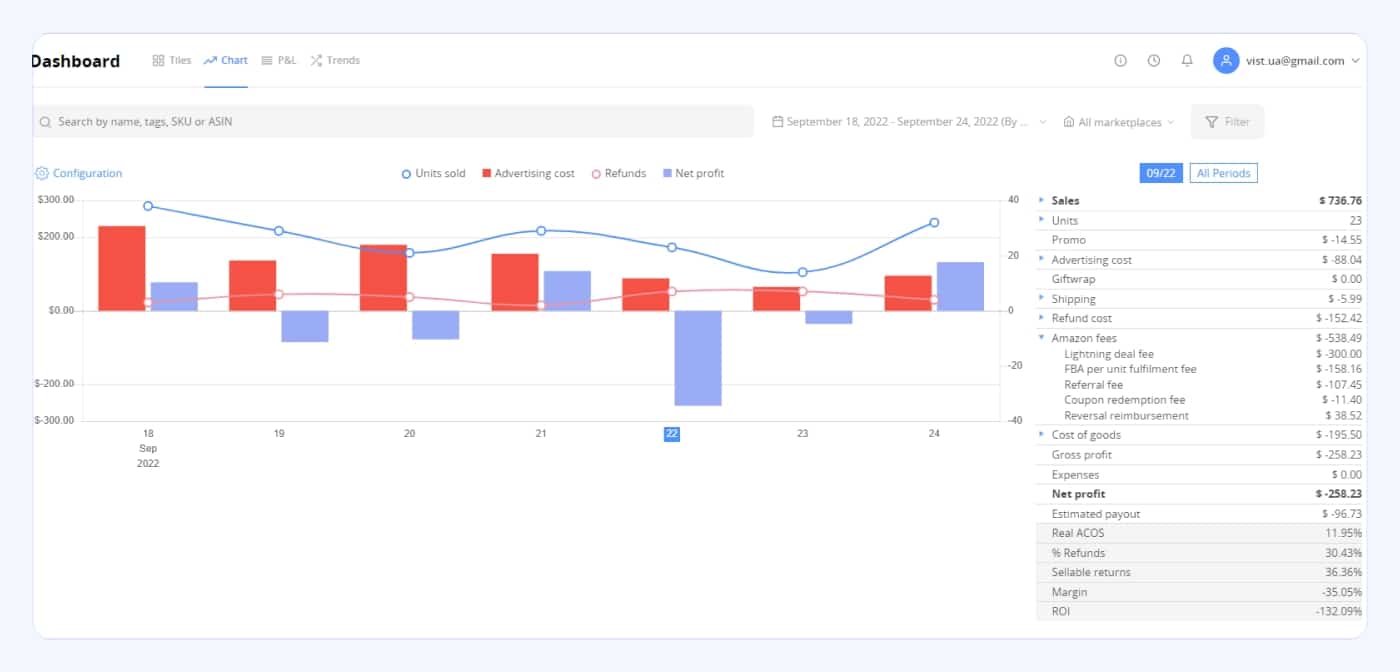 After that, we managed to increase profits to $424 from September 24 to October 1, despite inefficient days due to returns.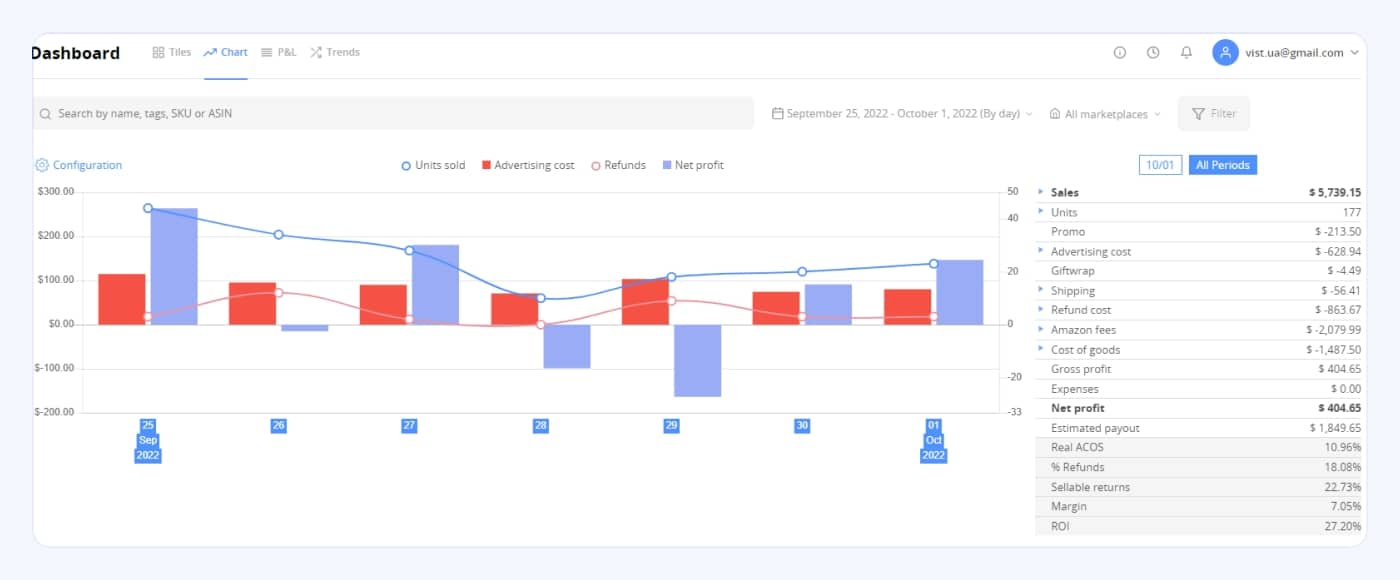 Outcomes
All this allowed us to lower ACoS and increase ad revenue within two weeks.
Profit Whales has been diligent in its endeavors to expand the brand's reach and spread its promotion on Amazon. As a result, we have achieved some truly staggering numbers in advertising and general.
We Have a Solution
to Scale Your Brand