Company Background
The Home and Kitchen Brand we will talk about today offers a sophisticated range of home and kitchen accessories and a curated lifestyle look. Yet, their focus is much more than just design – they deliver products that provide lasting use, comfort, and convenience but are approachable in price.
The Challenge
The brand had trouble scaling their ad campaigns to which they've already put enormous resources. Specifically, the seller had a problem using remarketing on and off Amazon.
The Solution
Regarding the brands' challenges, Profit Whales decided to start with Standard Display + Amazon Mobile Display remarketing campaigns. The assembly of goods was complicated because of the many variations in size and color. We have identified the top five colors that sell best for each parent. Then, we have made creatives for each best-selling color and launched remarketing to the audience that viewed the listing of the creative's color but didn't make a purchase either of that product or variations or even of a competitor's one in the category.
We did this for all parents and all top colors. In addition, we have combined all the rest of the colors into a familiar audience and sent creatives of each top color to it. Due to the narrowing of the audience and individually selected creatives, we got a crazy ROAS of 10.53.
Since the attribution model was different, the sale was counted when the deal happened, not on the day of the click. This way, we managed to gradually, seeing a good result, increase the CPM and thereby increase the amount of traffic.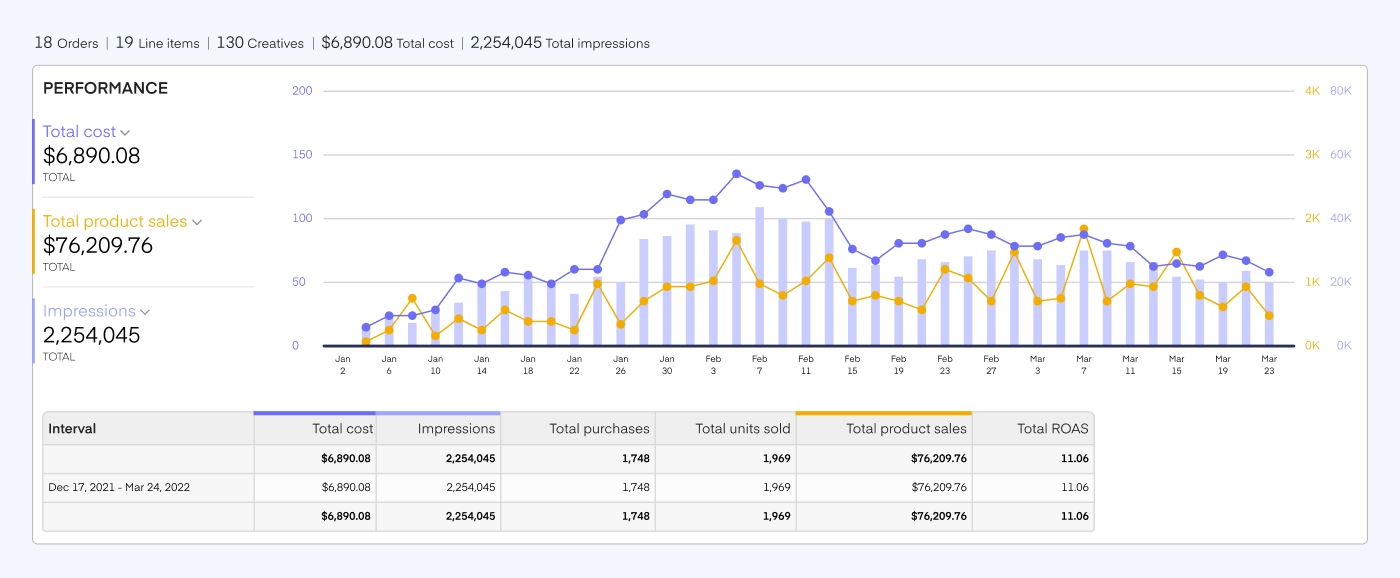 Outcomes
As a result, with the help of remarketing alone, Profit Whales could get the brand an additional $76K in sales with a ROAS of 10.53.
Elevating Ad Efficiency with Remarketing
Briefly targeted, high-converting ads might answer your product promotion, lead conversion, and web performance problems. That's why remarketing is a powerful way to grow your business. Amazon can reach out to customers whose behavior aligns with your product categories and offer them something to explore. In addition, Amazon's remarketing features can help enhance the product's visibility in front of highly qualified prospects due to the data that Amazon collects about customers.
Remarketing is a tactic used by marketers to drive targeted traffic to websites and to improve lead generation. For example, successful Amazon sellers know they can use remarketing strategies to make themselves more visible to Amazon visitors, who are highly likely to convert. But not all businesses use this strategy optimally and put the right mindset into it.
Profit Whales has vast background knowledge and expertise in remarketing on Amazon. We've helped brands turn visitors into customers over and over again for many years now. As an Amazon advertising agency, we aim to help brands spend their budgets wisely. Our team has helped countless brands improve their marketing ROI and revenue by maximizing marketing efforts. And we are ready to help you as well!