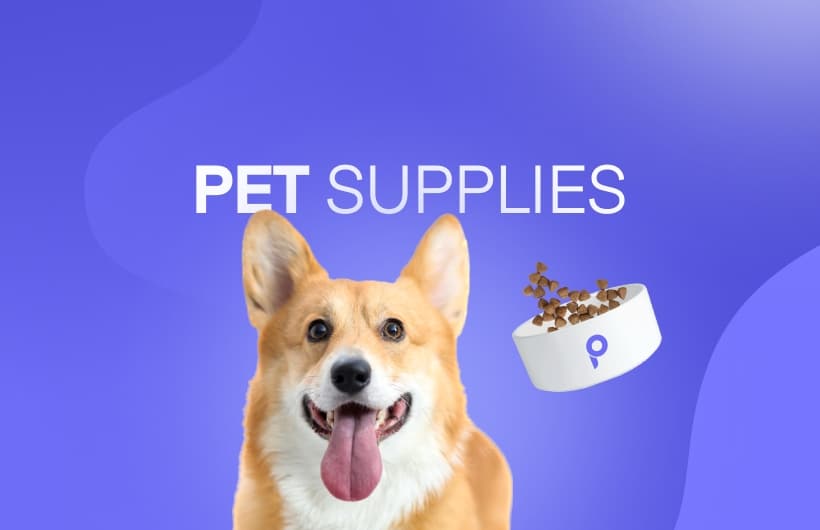 Company Background
The brand we will cover today belongs to the Pet Supplies category. The company manufactures supplements and vitamins for small, medium, and large dog breeds, providing them with well-being and longevity.
The pet industry is one of the most profitable and ever-growing, with an estimated 6.1% constituting annual growth rate. And, of course, this market is characterized by fierce competition.
The Challenge
In terms of business operation, the brand was doing well, but advertising campaigns began to sag in efficiency over time. We had to find out what was wrong and fix the problem to bring traffic, sales, and profit to a new level.
The Solution
We carried out a qualitative analysis of previous campaigns and determined that the main "brake" is a low budget cap. Of course, it allowed to keep spending at a certain level to optimize profitability. However, since the campaigns did not work 24/7, they could not deliver their best.
We decided to double the budget cap to let campaigns work freely.
In the chart, you can see how not only the spending but also sales have increased with lifting the budget cap.

And the profit has reached a record level for this account.

Conclusion: in the long run, budget constraints can lead to lower sales and profits. If your campaigns are making profit, then you are probably better off without a fixed budget. While it protects from overspending, it limits the success of profitable campaigns.
Outcomes
Manipulations with the budget cap helped boost Net Profit to reach a record point of $34,386.
Beat the Competition with Profit Whales
Amazon is an excellent opportunity for any brand in any niche as the marketplace potential continues growing. Like the competition does. To win it over, 32% sellers plan to increase Ad Spend next year. Do you want to fall behind your competitors?
Currently, Profit Whales operates in 62 niches, delving into different market nuances. We offer cutting-edge solutions in PPC audit, PPC management, DSP ad services, and product ranking.
Contact us if you want to achieve incredible results.