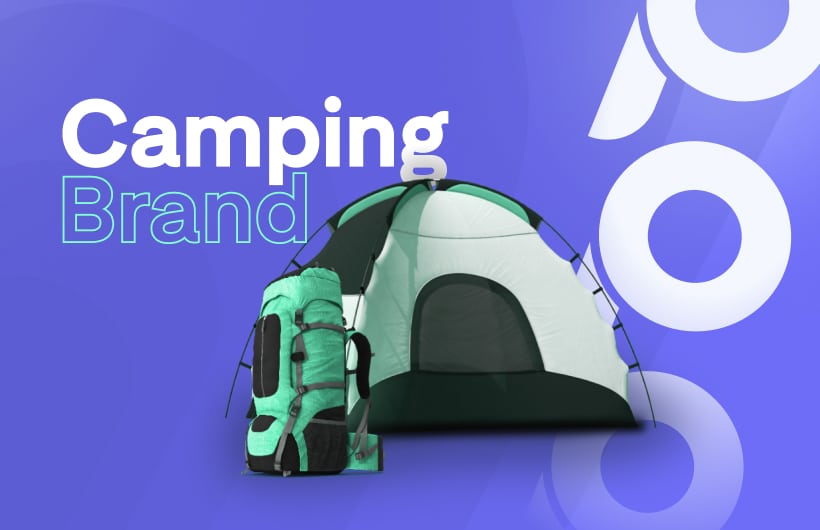 How Profit Whales helped a camping brand climb back to the top.

Company Background
The brand we are going to talk about today is a company specializing in camping and hiking products such as trekking poles, hiking boots, chest waders, headlamps, hammocks, heated clothing, etc. The brand was created with a craving to be free and independent, uplifted by the traveler's soul. The company aims to make each tourist feel confident with the equipment they use, so quality means everything to it.
The Challenge
When they started off on Amazon, everything went according to the plan and they've managed to establish a strong presence in their niche. However, the competition got tougher and the product sales grew significantly slower than the niche average. In addition, the company was faced with another problem: there were a lot of product returns which could damage the reputation. The problem was especially acute with the headlamp – a great and useful company's product.
The Solution
After a thorough examination of the brand's situation, we decided to take several steps at once. In particular, we launched the ZTH structure developed by our professional team. Its main goal is to track each keyword, its positions, and its performance. 
This way, we gain full control over the semantics and the power to promote a large number of sets of keywords. We also figured out the most relevant placement for each keyword. 
Content marketing is an effective way to generate the trust, interest, and links that lead to more organic traffic. But what do you do when you want to stand out from the crowd? You can use relevant keywords to generate targeted organic traffic. That is exactly what we did. 
Finding ways to bring in more traffic is always a priority for every seller. Our team also decided to take advantage of the latest Amazon product – Amazon DSP, a programmatic ad buying system and the easiest way to bring in external traffic and generate valuable sales leads. With its help, we managed to drive much more external traffic to the brand's store.
Our final step was to change creatives and SEO listings.
Outcomes
During the month of Profit Whales' work on the brand's product – a headlamp – total income increased by 170%, the bulk of sales came from organic traffic (+ 140%).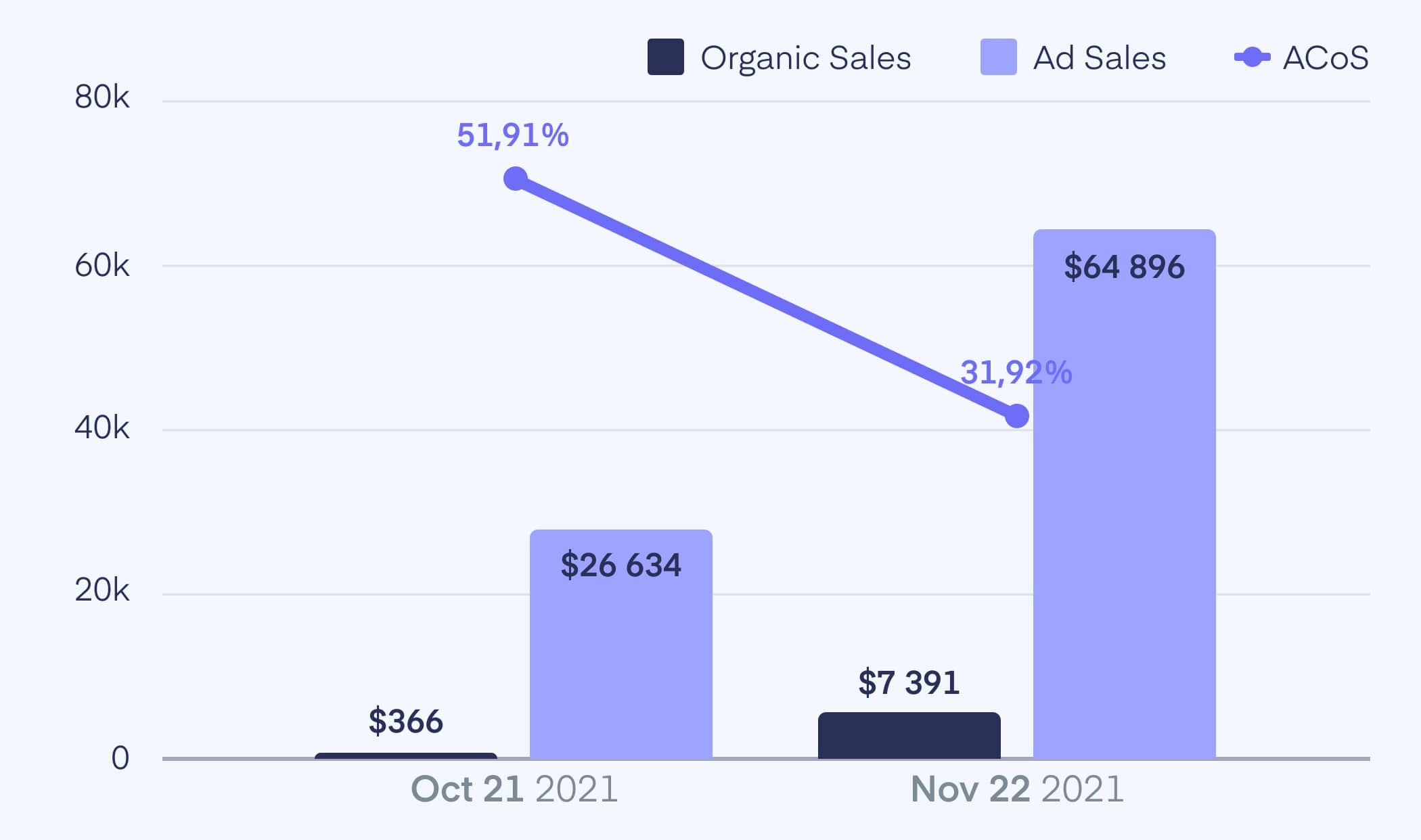 The increase in the rating was facilitated by an increase (8 times) in the number of keywords in the advertising structure. It also contributed to an increase in audience reach by 10 times, respectively, this stimulated the growth of organic positions and an increase in overall performance. Impressions and CTR increased significantly: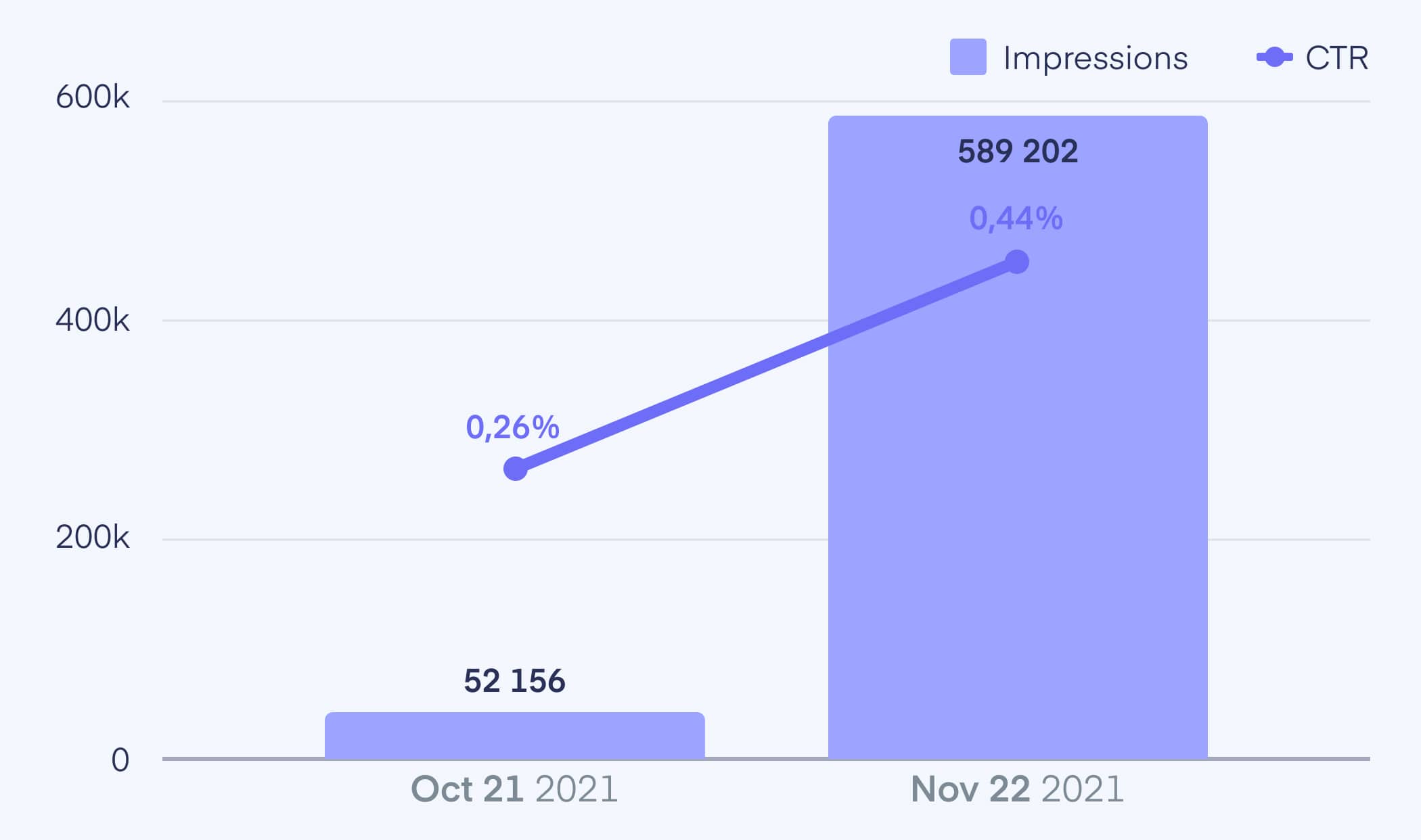 Profit Whales helped the brand to get the Best Seller Badge, increase organic sales by 2 times, and decrease the number of product returns by 30%. 
We Have a Solution
to Scale Your Brand
In order to drive even more traffic to their store, the brand decided to do the following:
Utilize advertisements on Amazon, such as Sponsored Products, to reach customers at different points in their purchase journey.

Launch promotions off-Amazon using emails, social media, and ad campaigns to drive customers to their store.

Have their website or product images from their online store slated to ad creatives. The company's team realized that it is more likely that ad campaigns will succeed in driving sales when they are relevant and when the customer's click brings them to a product that meets their needs. That is why each of their ad campaigns that are targeting keywords related to products located on a specific page of their Store now leads shoppers straight to that specific page instead of the Store's homepage.