Choose the successful Amazon Q4 tactics
with the best marketing strategies
by Profit Whales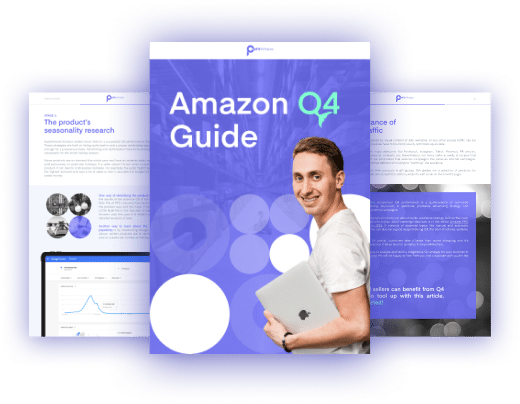 Register to download the guide
No secret that brands and sellers have to plan all arrangements weeks before the
Q4 events
, but where to start? And how to get the most
valuable recommendations
without any useless information and empty promises? Right here! Profit Whales
Q4 Guide
is a systematic and staged preparation tool for the most profitable season of the year. It`s a step-by-step adviser based on the experience we get from cooperation with our
7-9 figure
clients and put in practice to prevail on the marketplace!
The guide describes only concrete strategies and suggestions from Profit Whales professionals that are very simple to understand and follow for readers.
Profit Whales shares tips and tricks used in work with our clients, big brands, and sellers. To not be unsubstantiated, the guide includes examples and results we achieved.
Information from TOP-Managers
Guide authors are the best Profit Whales experts. They follow the trends, tendencies, detect new algorithms, and independently run our projects.
Take this necessary information, apply it to work, and be ensured that you chose the best strategies for the hottest season in the year!