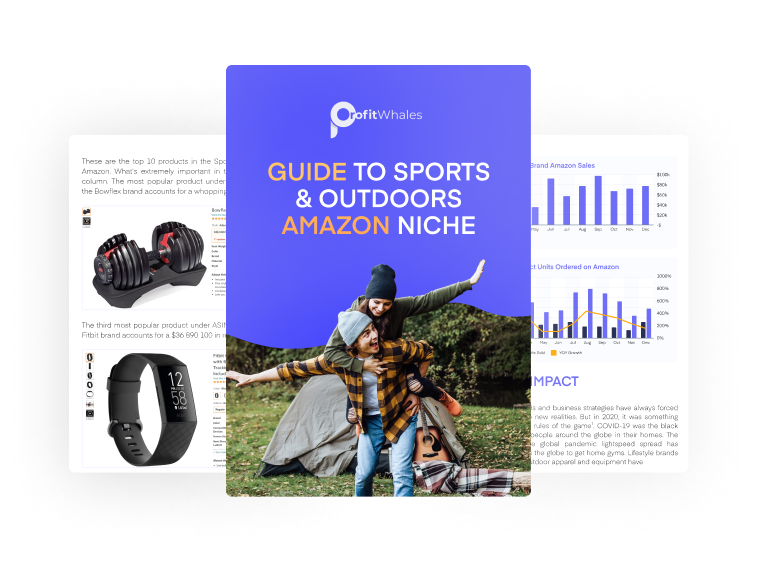 Guide to Sports
& Outdoors Amazon
Niche
Data-based analysis that covers market
trends, advertising, and marketing
recommendations to adjust your path
to success!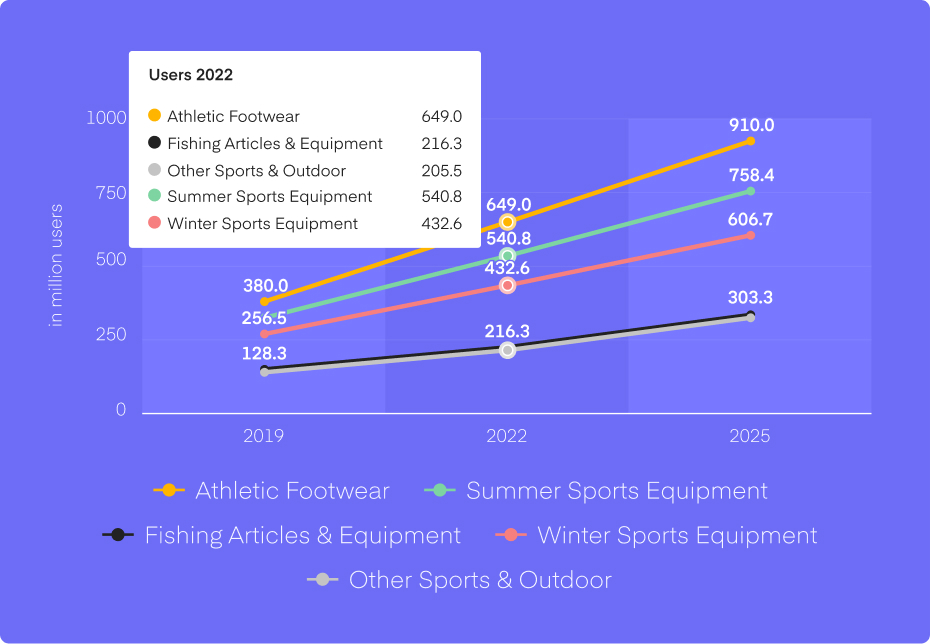 If you have been in the Sports & Outdoors niche for a long time, you may feel the need to look at your business from another angle to discover fresh business ideas.
This is exactly why we created this guide. Profit Whales specialists and professionals in the field – Amazon PPC, Analytics, Google Ads, Marketing – have put their efforts into scrutinizing this market and discovering these opportunities for your business.
Today, you may think of us as your personal analysts – we've conducted marketing research relying on our background of cooperation with big brands. Product trends, the potential for profit, PPC ad strategies, marketing opportunities, and top keywords – all this is thoroughly summed up in this document. All you need to do is take advantage of it!
Amazon's sports and outdoors niche has made a comeback in recent years, meaning the competition is growing. To maintain business success you should develop the right strategy taking into account Amazon PPC, DSP, and external traffic. Long story short - if people come to Amazon and enter your brand name into the search box, you win!
Sometimes you need to step back and think outside the box to understand your brand's path or adjust it in time. Our experience of cooperation with global brands and data-driven approach allow us to do it perfectly! We've compiled recommendations on everything from whether it makes sense to enter this niche, to what call to action to use in ad banners! Grab and try it out!
Feel Free to Download the Guide