You need to investigate the dynamics of PPC in 2021 before you step into the Amazon advertising world in 2022.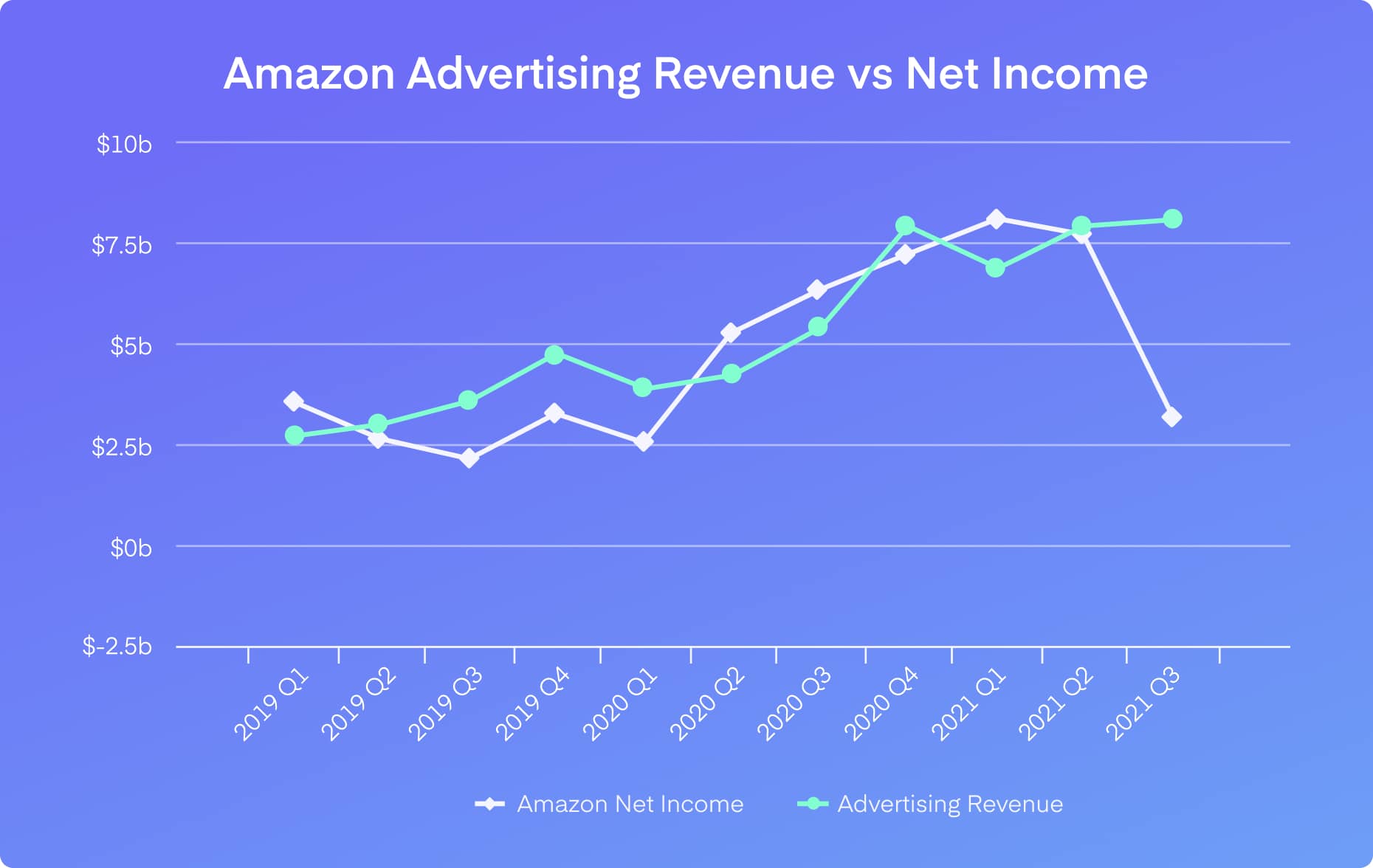 In 2021 Amazon didn't boast the same strong sales growth as in 2020. However, Amazon Ads kept shining. The marketplace reported a 50% increase in sales ($8.09 billion) in Q3 2021 compared to last year.

To figure out important co-dependencies of PPC ads average metrics with other factors previous year, Profit Whales experts decided to gather the most valuable data in this report and help you build a strong marketing strategy in 2022.
days
of Amazon
advertising analysis
Amazon Ads
updates
during last year
trends
spotted thanks to
Profit Whales data
Profit Whales uses the cross-channel marketing roadmap. We study our clients' marketing history, collect as much data as possible, and determine what cross-marketing strategy fits their businesses best. In most cases, this journey starts with Amazon. Collecting and analyzing the data is vital for brands' success!
The key to keeping up with or even outperforming the competition is accurate inventory planning, using Amazon tools, and understanding your sales long-term. One way to plan inventory and understand your sales is to track your own data and learn from reports like this one.
Don't hesitate to download
The only sure path to a successful future is knowing the latest trends