Sell Amazon Business — Gain Twice More
after scaling and growing it
with Profit Whales strategies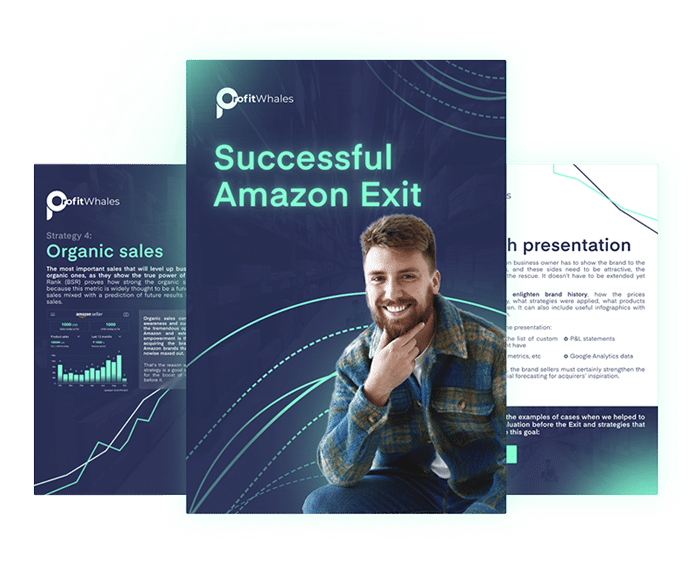 Register to download the guide
Amazon seller aggregators have attracted nearly $10 billion in capital raised! The types of businesses they are looking to acquire are successful sellers using Amazon as their primary distribution source. Current market prices across the industry for FBA business acquisitions are 2 – 4X of the Trailing Twelve-month Profit. But how to increase the value of your brand?
Careful exit planning makes your business more stable, future-ready, and helps you find the best deals.
Increasing each of the value pillars
is essential to getting a maximum price when it's time to sell! In this Guide, Profit Whales are going to discuss the main ways to
make your brand more attractive to buyers!
First-hand recommendations
Profit Whales partners are included in the TOP-30 largest acquirers. Their terms, conditions, and cases back up all our strategies.
Our insights and advice are always backed up by data and rigorous research by our analysts. We pay great attention to fact-checking.
One of the Profit Whales services is scaling the business before the exit. Our cases of successful businesses selling prove our experiences' worth.
Take this necessary information, apply it to work, and be ensured that you choose the best strategies to make your business more salable!