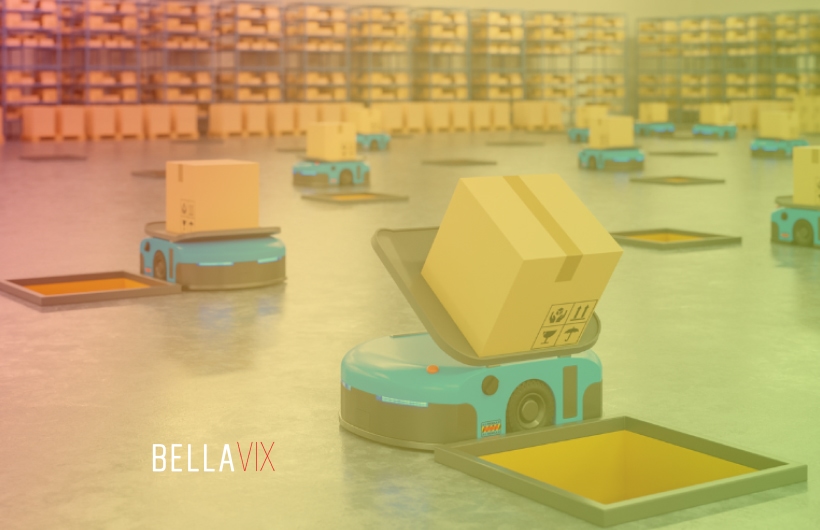 Since the beginning of the pandemic, Amazon fee changes have been quite fair. During that time, Amazon increased its fulfillment capacity and invested approximately $15 billion in infrastructure and other investments that improved the fulfillment process. 
All these efforts will need to be partially offset by sellers' FBA costs, so FBA fulfillment fees have already been updated twice in 2022. The first update was on January 18, and now, from April 28, we will see an increase in fees again.
New Amazon FBA fees surprised us all in early April. According to Amazon, starting April 28, 2022, a 5% fuel and inflation surcharge will apply to FBA fulfillment fees. The tax is subject to change. This fee will apply to all product types and will be adequate for all units shipped after April 28.
FBA Fulfillment Fees: 5% Fuel and Inflation Fee
Below are all the details on the FBA storage fees (excluding apparel) that will be effective after April 28.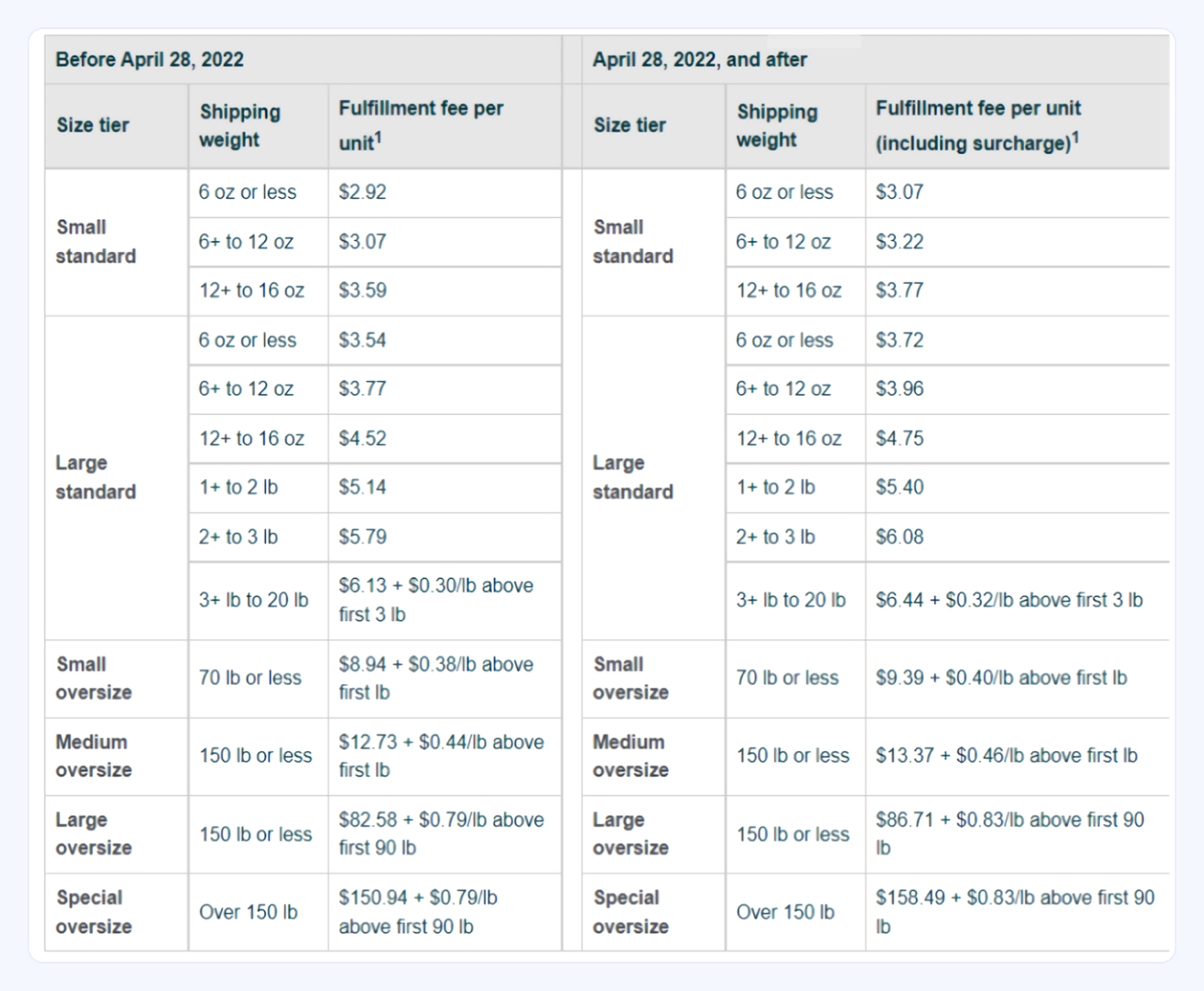 Amazon claims that even with these new Amazon fees increase, FBA fees remain 30% less expensive on average than if sellers were to fulfill their orders.
How to Determine if Amazon is Charging the Correct FBA Fees for Your Product
We recommend verifying the dimensions and weight of your products so that you are not incorrectly new to new FBA fees. You can download the FBA Fee Preview Report and check the measurements and costs for all your products. If the dimensions are wrong, please submit a re-measurement request for your product. You have up to 20 re-measurements per month.
To download the FBA Fee Report, go to your Seller Central Account > Reports > Fulfillment and on the right-hand menu to Payments > Fee Preview.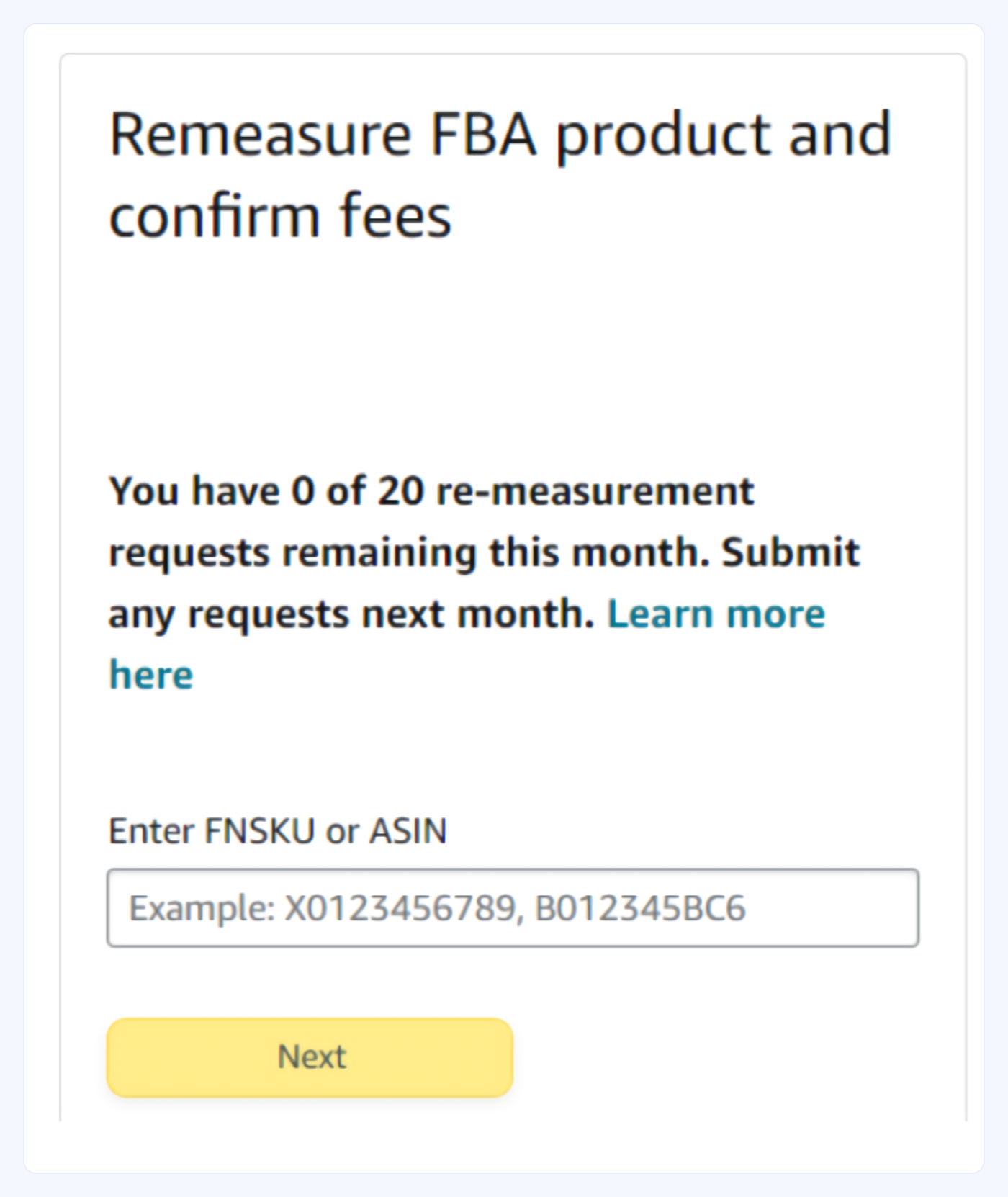 Here you can see all the details about product size tiers.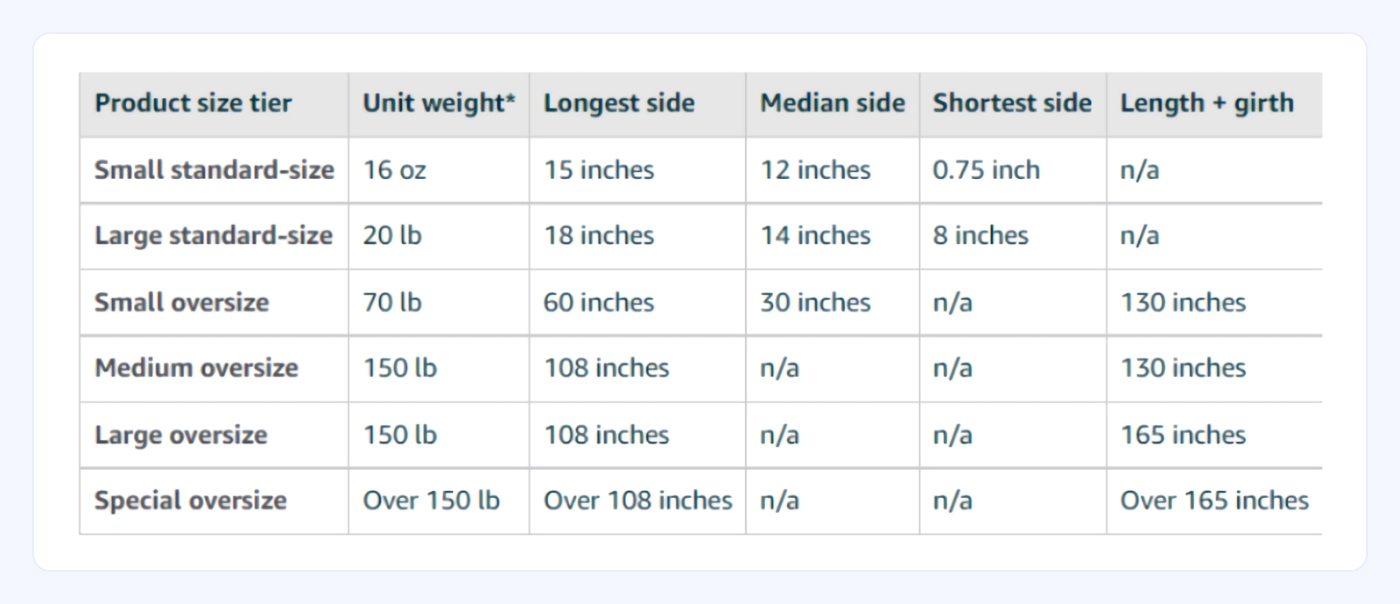 Other Amazon Fee Changes
Amazon Small and Light Fees Increase to $10 
Amazon's Small and Light product price threshold will increase from $8 to $10, allowing more products to receive discounts for new Amazon FBA fees. Small and Light products have a significant reduction in the cost of FBA fees which helps the sellers to offer more small products at a lower price.
To enroll in the Small and Light program, your new products need to be 18 x 14 x 8 inches or less, weigh 3 pounds or less, and be priced at $10 or less.
If you compare these fees with the regular Amazon storage fees, there is a significant discount. For example, for small products 6 oz or less, the FBA fees are $3.07, and with the Small and Light deal, the new fee will be $2.35. This is a discount of $0.72, which is a lot for a product that will sell for $10 or less.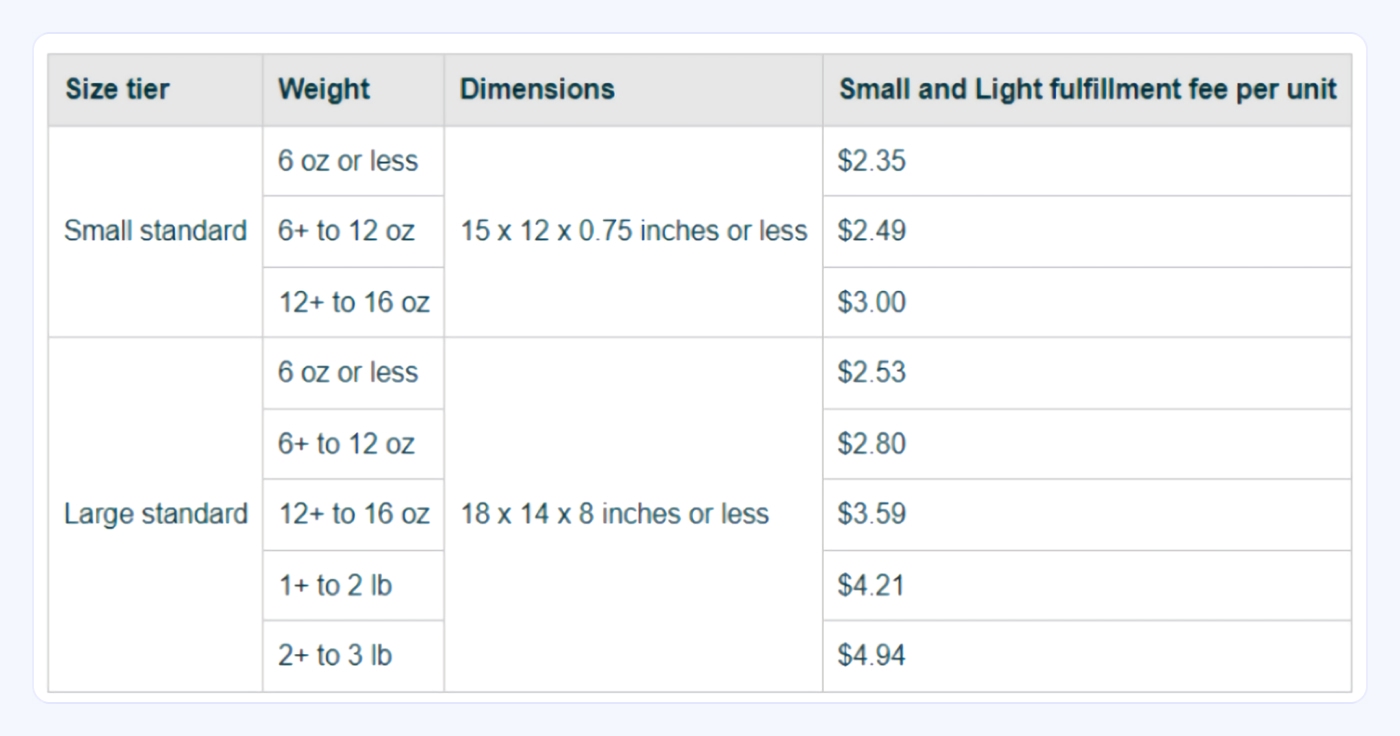 Please note that if you increase the price to more than $10, your product will be converted to a standard fulfilled by Amazon fees. Also, if your package is heavier than 3 lb, bigger than 18 x 14 x 8 inches, or both, then the item is not eligible for the program. If sent, non-eligible inventory will be sidelined at the fulfillment center.
To add your products to Small and Light, go to the Small and Light product enrollment page. Then, in Seller Central, click 'enroll your products' and add all the SKUs you want to be included in the program. Next, download the template and add your SKUs (MSKU) to the file, then upload the file and check the box in the second step to confirm that you list your products with the correct dimensions and weight.
If the processing report indicates errors, please update the file and upload it again; check after a few minutes and see if your products registered correctly.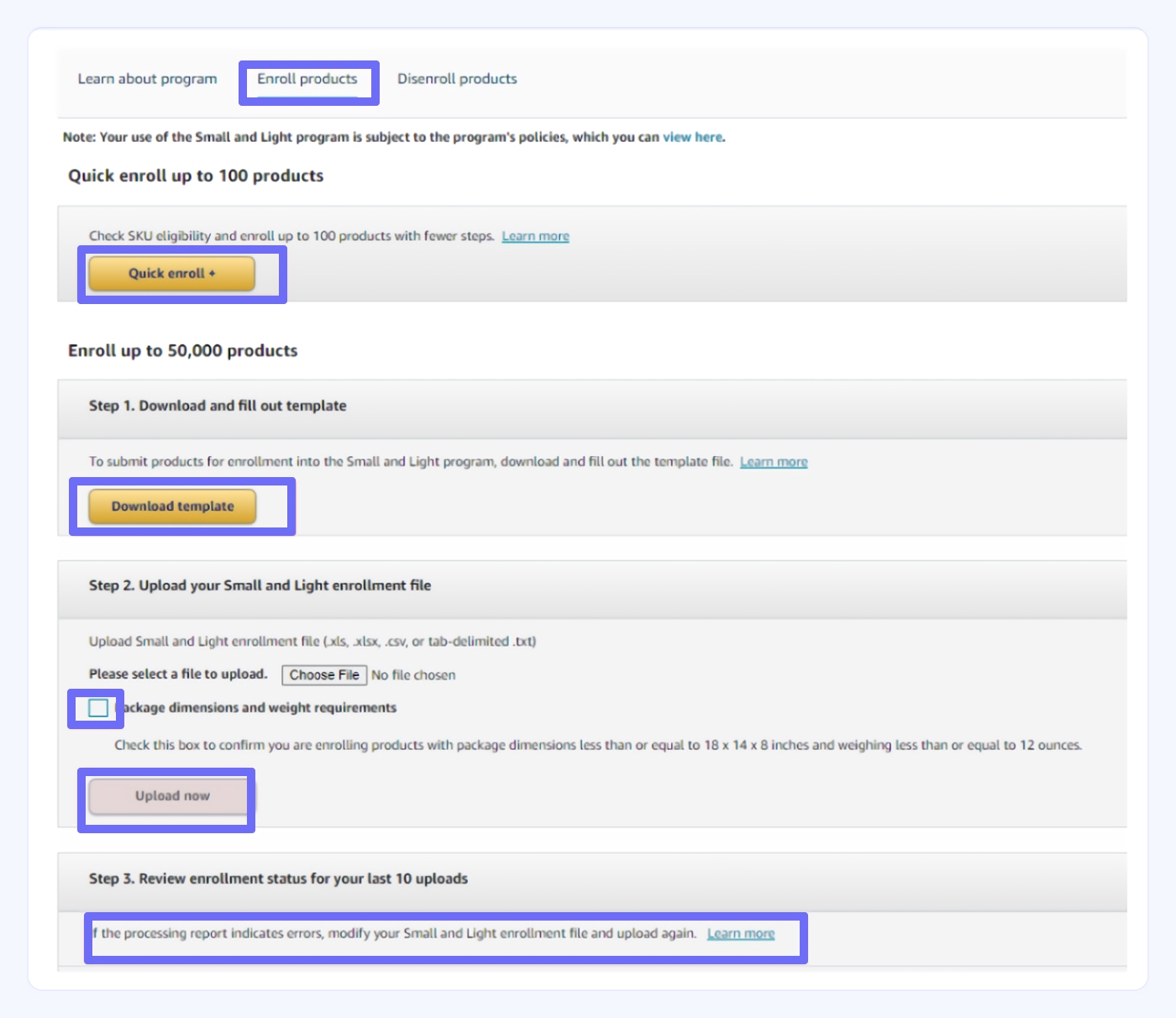 After this, go to your inventory management page and confirm that your FBA rates have been updated successfully.
FBA Monthly Storage Fee Changes for 2022
Amazon FBA storage fees were also updated, increased by $0.08 per cubic foot for standard size and $0.05 for oversized products. This change was reflected in March 2022.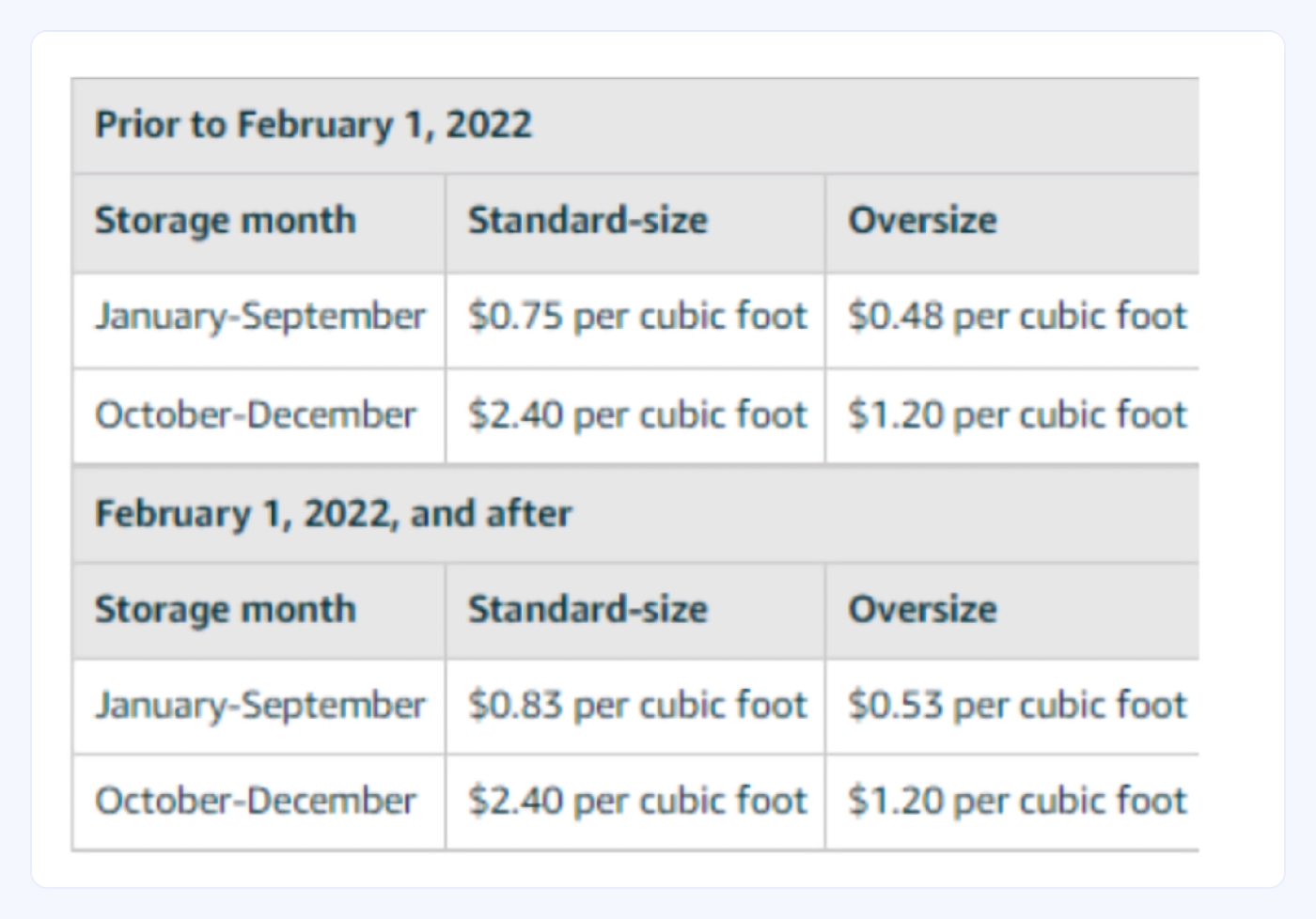 FBA Aged Inventory Surcharge 2022 
Starting May 15, 2022, aged inventory fees will be updated. Previously, items with 365 days or more were the only ones charged. Now fees will also apply to items with at least 271 days in the FBA warehouse.
Items in fulfillment centers 271 to 365 days:

$1.50 per cubic foot

Items in fulfillment centers 365 days or more:

$6.90 per cubic foot or $0.15 per unit, whichever is greater
To avoid these fees, continually monitor excess inventory and apply strategies such as coupons, outlet deals, and sponsored brands to move slow sellers.
About the Author
Catalina Santana is an Amazon Strategist at BellaVix, specializing in digital marketing and e-commerce. Passionate about traveling and has lived in places like Canada, the United States, and Colombia. She loves learning and exploring topics related to marketing and business.