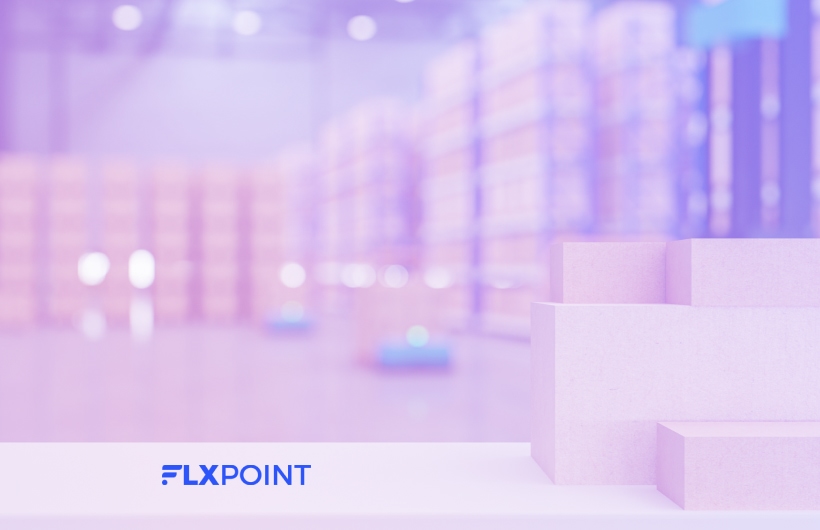 If you have FBA inventory without active offers that is neither moving to customers nor back to you, Amazon considers it stranded.
When that happens, you have a massive problem, as non-moving inventory will eat into your FBA overhead while damaging your Inventory Performance Index. That could become an even bigger issue nearing the end of the year, as inventory performance affects the FBA stock you're allowed to have in the fourth quarter.
Taking steps to fix stranded inventory as soon as possible ensures you reduce that overhead while freeing up inventory and budget.
What is Stranded Inventory on Amazon?
Stranded inventory is essentially FBA inventory that does not have an associated active listing. However, Amazon won't immediately ship the product back with no other associated issues. Instead, it will sit in the FBA warehouse, costing you money and eating into your Inventory Performance Index.
That's different from unfulfillable inventory, which is damaged or out-of-date inventory that Amazon won't ship. You usually have 30 days to choose to have Amazon destroy unfulfillable inventory or send it back to you. However, with stranded inventory, it will just sit there.
Why does Inventory Become Stranded?
Inventory becomes stranded for several reasons. While the most common cause is that inventory is not associated with an active listing, it could also relate to errors, restrictions, and even item mergers. For example, the following includes some common reasons your inventory might be stranded:
Listing closed, deleted, or discontinued
Item is restricted
Item is expired
The listing has a future sell date
Inventory error
Item merged
Listing error
Merchant fulfillment issue
Miscategorization
SKU missing
Quality issues/pending reviews/pending safety investigations/ product recall
Package issues
Logo/Brand/Trademark misuse/Counterfeit investigation
ASIN restriction
Unexpected inventory
Essentially, there are a lot of reasons your inventory might become stranded.
How to Fix Stranded Inventory
No matter why your inventory becomes stranded, there are three primary ways to resolve the issue. All three require logging into your Seller Central Account.
Using Seller Central
Click "Inventory" and choose "Manage FBA Inventory."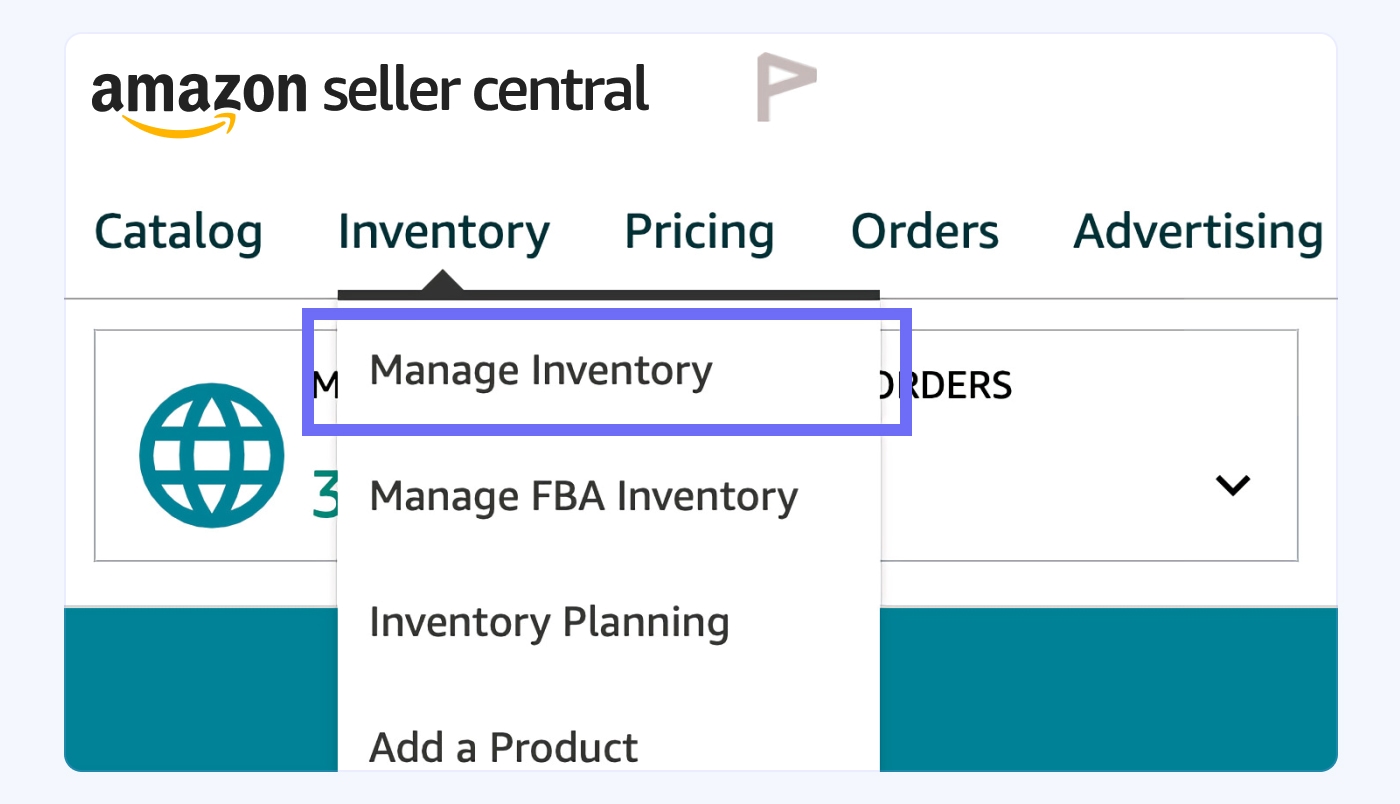 Select "Fix stranded inventory (x)" from the horizontal menu bar. This will not appear if you don't have stranded inventory.

You'll see an entry per stranded SKU. This will include the SKU, ASIN, FNSKU, and other details. It would help if you also got a reason the inventory is stranded.

Select an option from the dropdown menu. The first option is "Create removal order," which will ship the inventory back to you. You may contact customer support if you want to do something else.

Contacting Customer Support
Screenshot the Stranded ASIN you'd like to update ;
Click on "Help" from the top right corner of the Seller Central dashboard (home page);
Scroll down and click "Get Support";
Choose "Selling on Amazon";
Describe your error and how you'd like to resolve it. Use the screenshot to share specific details like the issue, the ASIN, etc.
Enable Automatic Actions
Amazon offers plenty of settings to try to prevent stranded inventory. You can access these via "Edit automatic settings" from "Fix Stranded Inventory.
Here, you can decide what automatically happens to inventory based on reasons for stranding. These include things like "item discontinued," "closed listing," "inventory error," merchant fulfilled," etc.
You can set whether you'd like inventory to return to you or be destroyed by Amazon per option. You can also turn off automatic actions for that item, select a cutoff time during which you can handle it yourself, or contact customer support.
Issue-Specific Ways to Fix Stranded Inventory
Often, fixing stranded inventory means getting it back on Amazon or having it destroyed if you stop selling the product. The following include some issue-specific solutions.
Expired Products
Set an automatic action to have Amazon destroy the inventory. If you ship a new product, check the expiration dates to ensure the sell-by date is far enough away.
Bulk Upload Errors
Bulk upload issues can cause SKUs to mismatch, mean missing product data, and, if the quantity column is blank, can set your inventory as Fulfilled by Merchant. Review the issue and either re-upload your file with the problem fixed or manually edit each listing to resolve the issue.
Deleted Listings
Request the product be returned to you. Or, if the deletion was an accident, create a new listing with the same ASIN and SKU you used in the Amazon FBA file.
Pricing Issues
Your inventory will be stranded if you've forgotten to mention the price. You can resolve the issue by clicking "Edit" on the product and adding a price.
Restricted ASINs
Contact customer support if you don't believe there's a genuine reason behind the restriction. However, you should receive an email listing the reason behind the restriction. Opening a case could hurt your account if the restriction is for a genuine reason. In this case, your best option is to remove the inventory and delete the listing.
Missing Product Information
Missing product information, including SKU and other data or miscategorization, will result in stranded inventory. Fixing this requires typically a relisting or re-uploading with the issue resolved. You can also contact Seller Support as re-uploading inventory to Amazon Brand Registry can be complicated.
Tips to Preventing Stranded Inventory
Stranded inventory occurs typically because of preventable issues. While it sometimes happens when Amazon automatically does something, you can generally prevent it with good preparation.
Invest in product research to ensure your items meet Amazon requirements for quality and that it is not restricted product. Then, research to determine the proper category.
Invest in seamless data management and follow best practices for labeling and storing information. You'll also want a process in place to ensure this data is managed long-term, updated when necessary, and products are reviewed to fix issues as products are merged, ASINs change categories, or products are discontinued.
Ensure you meet all prep requirements when sending items into FBA. Properly prepping your inventory includes:
Using the proper packaging.
Ensuring compliance.
Ensuring all your inventory matches product data in Seller Central.
Don't immediately delete listings when phasing out a product. Managing inventory in FBA without an associated listing makes things more challenging. Instead, leave your listing up (zero out inventory if you don't want to sell) while deciding what to do with your inventory.
Use good inventory and order management software to ensure you can stay on top of data management long-term. Utilize distributed order management tools to maintain real-time inventory counts. Managing everything in Excel will become overwhelming once sales reach a certain point.
Final Word
Inventory can become stranded for many reasons, usually related to deleted listings or incorrect information. You can use automatic actions to remediate obvious cases. Now that you know how to fix stranded inventory have it re-linked to an active offer.
Follow our advice above to prevent or reclaim your stranded inventory so you can get back to business.
About the Author
Rachel Go is a content marketer and strategist at Flxpoint, an enterprise eCommerce operations platform. Flxpoint enables merchants and brands to unify and automate every aspect of your eCommerce operations and scale without manual processes or custom development slowing you down.