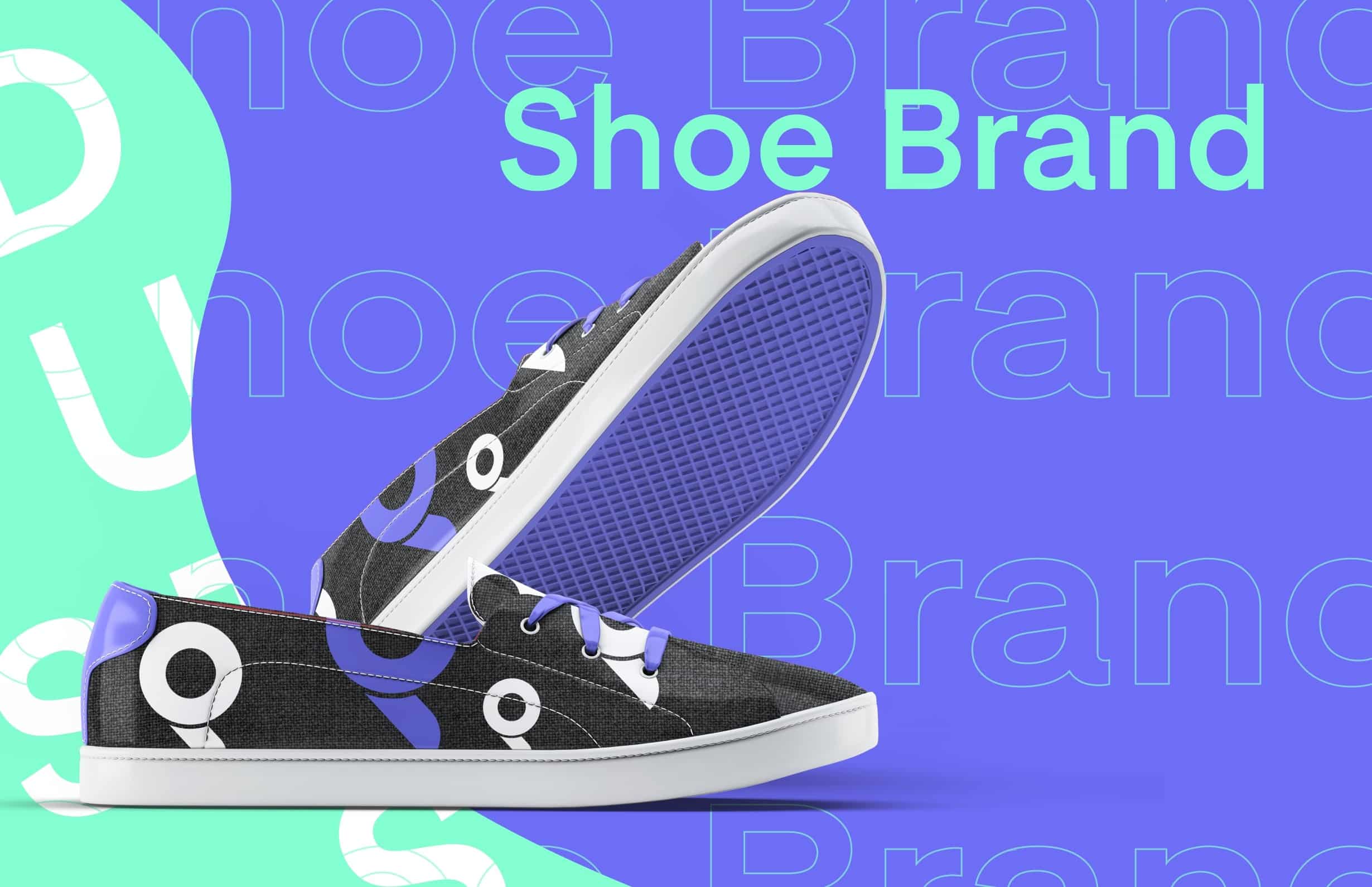 A success story of a renowned shoe brand that suffered from rapid sales decrease and struggled to get back on the horse.
Company Background
A prominent shoe brand with numerous sales on and outside of Amazon was in its limelight when it first encountered problems with sales. The company started to sell on Amazon in 2015 and has been one of the leading shoe sellers in the marketplace ever since. The brand is focused on marketing, strict quality control, products modification, and regular collection updates.
The company has been a symbol of high-quality standards and a perfect reputation for years. They release shoe lines designed for various athletic, casual, and lifestyle uses to target different life activities. Women's and men's shoes are continuously restocked in new designs made with unique technology so that buyers feel comfortable and confident.
Seeking to optimize their Amazon business, the company resorted to Profit Whales for help.
The Challenge
Last year the brand lost a high position in the organic search ranking, and the number of sales dropped dramatically. It should be borne in mind that there are a lot of such positions and they all need constant monitoring. The company desired to rehabilitate its success of Amazon retail sales and achieve greater visibility (especially during the holiday season).
Profit Whales set a goal to determine the proper advertisement setup for the company and find a way to save the client's high position ( and monitor them accurately) in the organic search ranking.
The Solution
After conducting a thorough analysis of the shoe brand's ad strategy, Profit Whales discovered pitfalls and issues that had to be addressed immediately. To start, Profit Whales focused on the brand's Sponsored Products campaigns, analyzing existing keywords alongside all available insights and performance metrics. Then, our team reviewed the brand's best-selling products and investigated related keywords to form a list, which was polished with Amazon brand analytics and with our own software. Lastly, we examined the relevance of the chosen keywords for each product.
Profit Whales conducted a triage during this phase and launched a clean-up effort to identify duplicate or poorly deployed keywords. We employed automated bidding to generate negative keyword rules. The rules were based on the insights we had gathered through analyzing account history; then we set ACoS targets to help manage automated keyword bidding.
Note: Profit Whales came up with a gift campaign looking for new ways to lure the shoppers. A key element was seasonal gift wrapping, which included multiple shoe designs within one item. This gift box piqued customer interest in the company and offered add value while enhancing the brand's prestige. The brand successfully increased clicks for a variety of holiday-related keywords leveraging their Sponsored Brands.
Successful Sponsored Products campaigns pushed Profit Whales to experiment with Sponsored Brands. Sponsored Brands campaigns are a great way to help get customer attention, attract new-to-brand customers, and communicate the brand story. Implementing modified A/B testing practices to the campaigns helped boost ad performance and identify new search terms.
Profit Whales launched recurring versions of Sponsored Brand campaigns with minor changes in ad copy or main images. Additionally, search term migration rules have expanded popular search. This helped identify new keywords/search terms and foster ad spends at the same time.

Results
The chart provided above helps to overview the results: it shows the change in sales after the brand started to work with Profit Whales at the end of October. The changes in ad sales/spend ratio  after the company's collaboration with Profit Whales are as follows:
Ad Sales Ratio 31,03%

Ad Spend Ratio 21,08%

Ad Units Ratio 34,59%
The diagram illustrates the correlation of a company's profit before and in the structure of Profit Whales: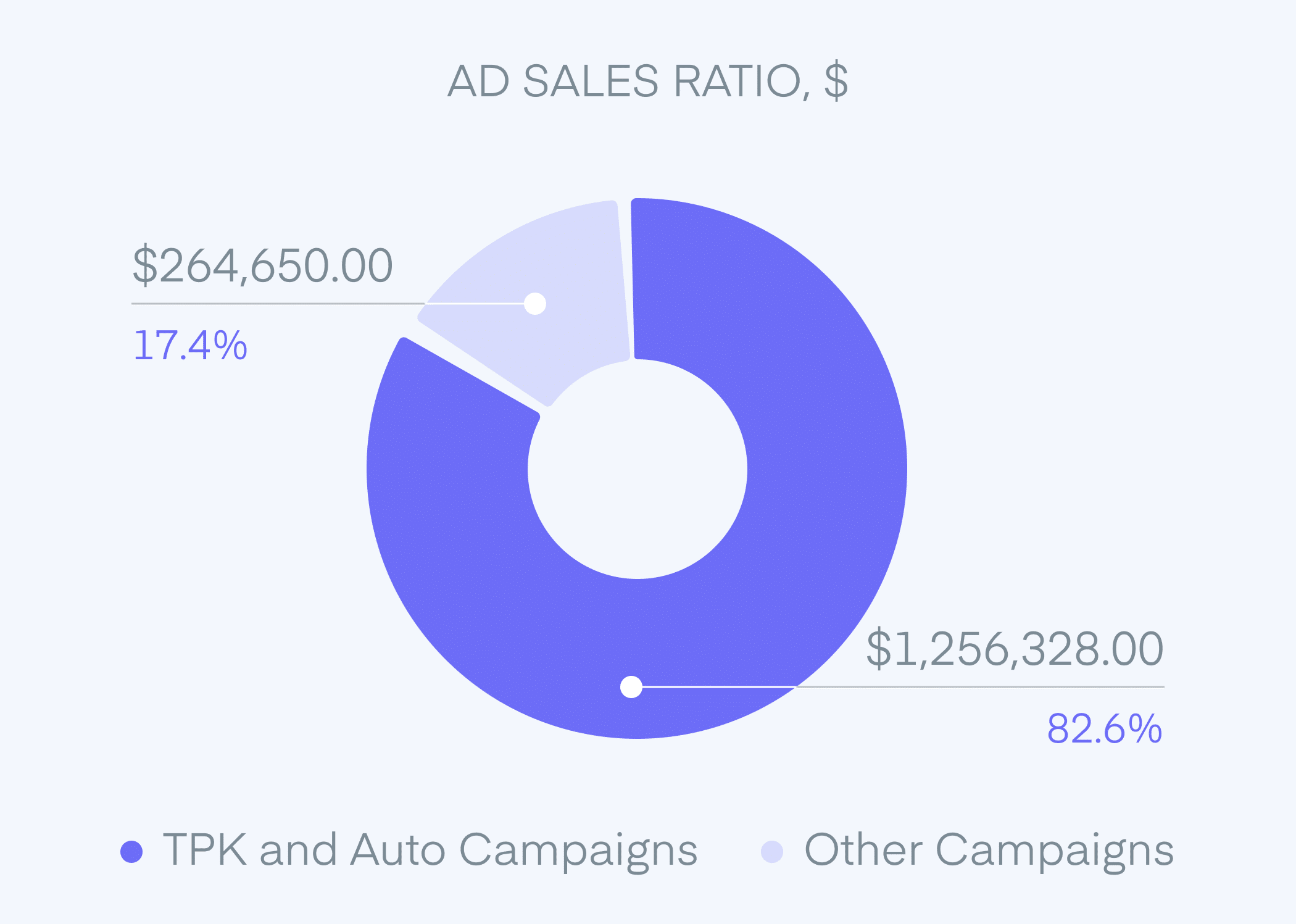 After Profit Whales studied the case and determined a successful strategy, the company's efforts showed improvement fast. Since the products' listings were refined earlier, the most significant part of the work became dominantly focused on generating successful ad campaigns.
Not only were all of the top product listings saved, but the number of sales also surpassed what was previously achieved. Sales enhancement of such magnitude is a result of the Todays´ deals implementation.
This sharp, however, controlled splash is possible due to the Profit Whales auto-campaign structure and the keywords´ control by the placements, like, for example, Black Box setup where the Exact keyword is minified on the campaign's level. This allows the company to work with a larger pool of keywords and find many new relevant ones without the Exact keywords concurrence.
So, after successful sales, the semantics got fulfilled with new and relevant keywords for the future fruitful setup and control. All the points of the plan have been executed, and future work is clearly foreseen.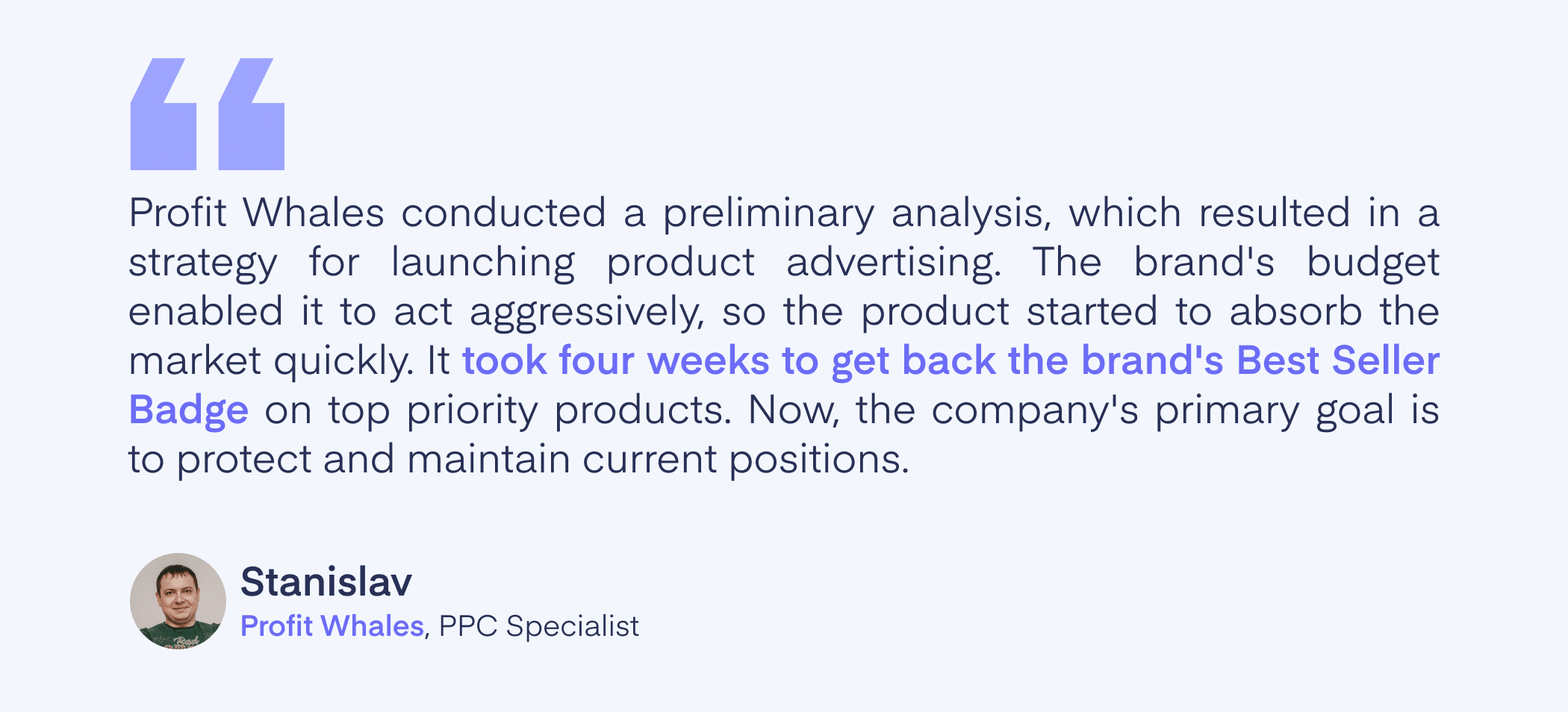 If you want to find the best advertising strategy for your Amazon brand, book a call with Profit Whales expert!

We Have a Solution
to Scale Your Brand