Amazon's popularity keeps going up. According to statistics, around 57% of online shoppers consider Amazon the main source of inspiration. Competition between brands is getting increasingly fierce, encouraging them to use paid promotion.
In recent years, Amazon ad revenue has grown from $12.63 billion in 2019 to $31.16 billion in 2021. At the same time, 30.9% of users consider ads useful when choosing products. We cannot really know if they ask themselves, "Should I buy sponsored products on Amazon?"; we just analyze their preferences.
Is Amazon PPC worth it? Let's figure out what types of advertising are available on Amazon, what advantages you could expect, and how to increase the effectiveness of your campaign. Stay tuned to get the answers.
Table of content:
Types of Amazon PPC Ads
Use the power of Amazon Ads to stand out from the competition, increase your brand awareness, and drive sales. There are three types of PPC advertising:
Sponsored Product Ads (SPA) are keyword- and ASIN-targeted ads that remind Google Adwords. SPA appear on the Amazon SERP and on your and your competitors' pages. Users who click on the ad move to the product page.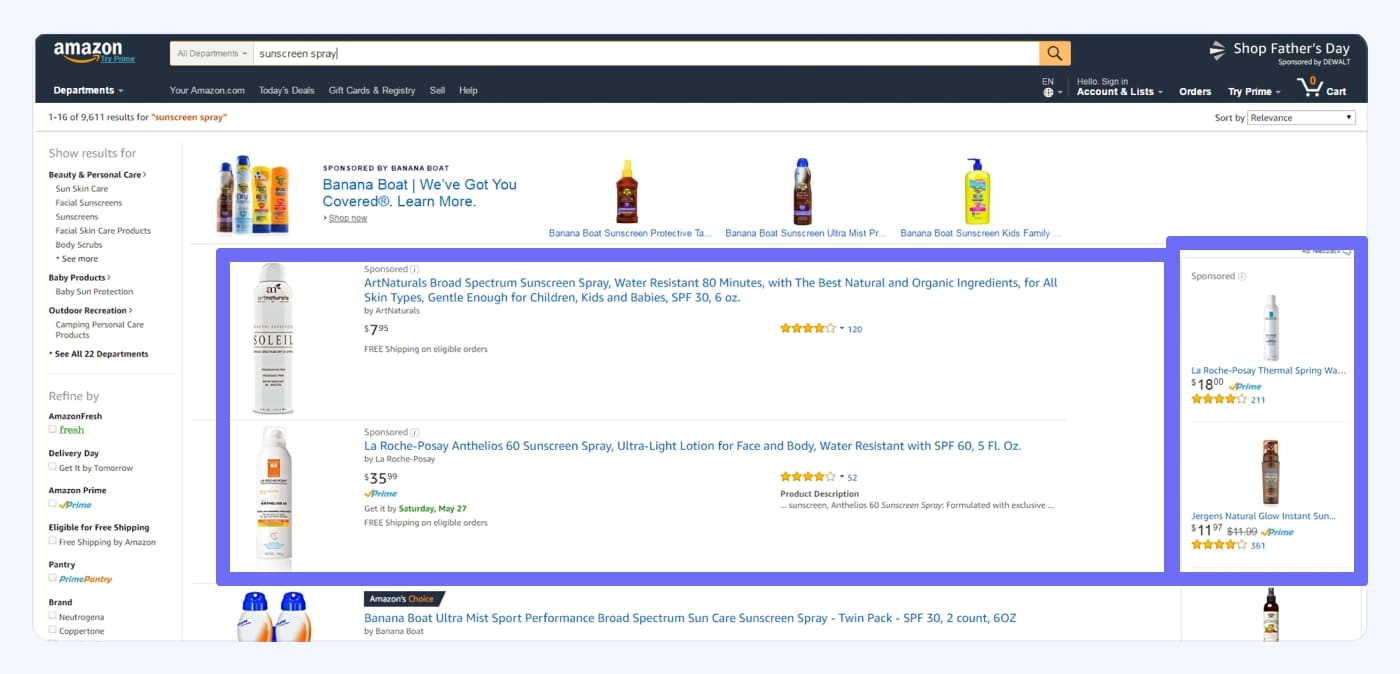 Sponsored Brand Ads (SBA) contain your headline, brand logo, and up to 3 products. You could also use video format. Ads appear on the search results page. By clicking, the user is transferred to your Amazon Store page or a custom landing page on Amazon.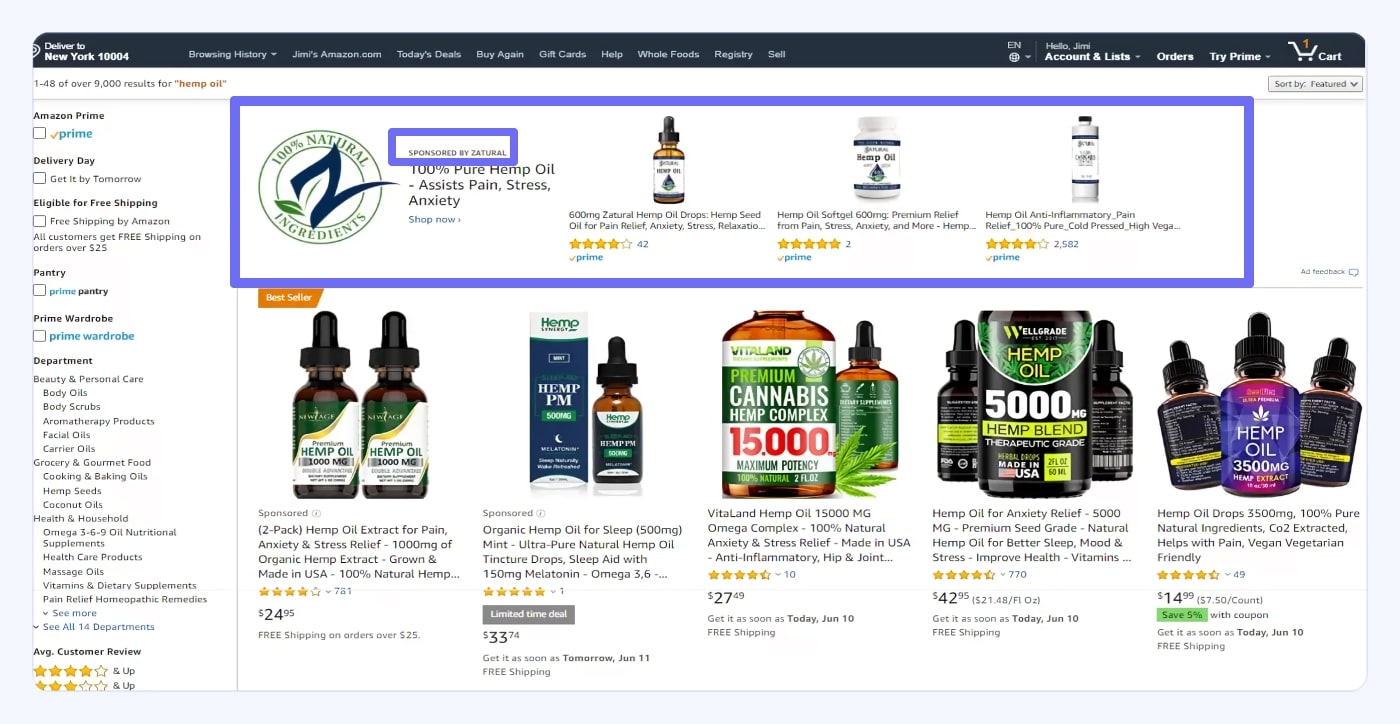 For Sponsored Display Ads (SDA), you could use automatically generated images or upload your own visuals that convey the product's nature. You can see this ad not only on Amazon product pages but also on other websites with relevant content. Also, DSA support remarketing and target previously interested users.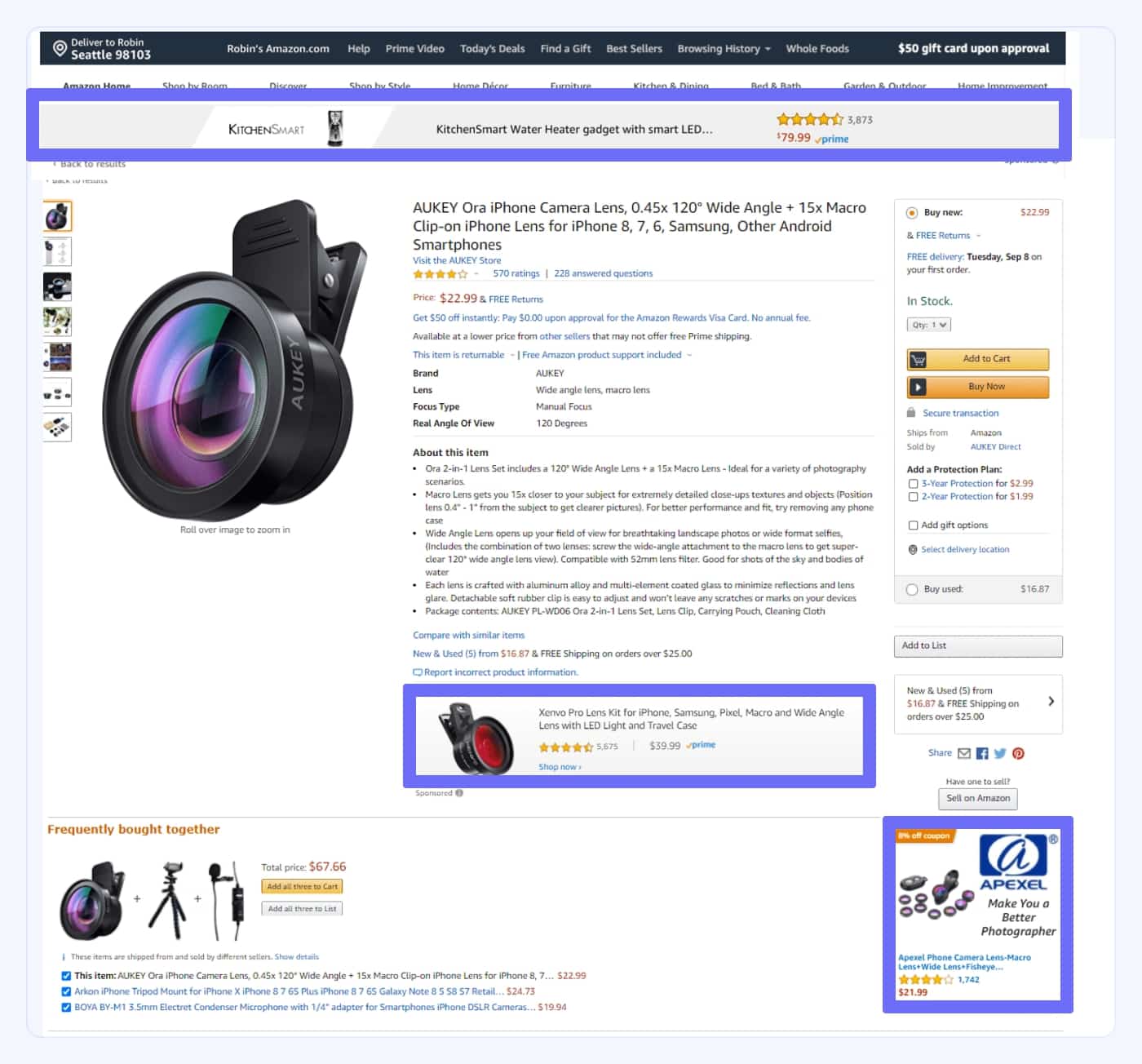 Is Amazon PPC Worth It? Five Benefits to Consider
Getting on the first page of Amazon SERP is not an easy task. The A9 algorithm analyzes many factors, such as product name, CTR and conversion rate, verified reviews, etc. Just keep in mind that 70% of Amazon users always click on the first page of results, so paid advertising is a key to product success.
So is Amazon PPC worth it? Below we will reveal its key benefits.
Improve Organic Ranking
Amazon PPC allows you to drive more traffic to product pages, increase sales, and collect user reviews. The good thing is that sponsored ads, taking into account indicators essential for the A9 algorithm, finally, positively impact your organic ranking.
These improvements have a snowball effect. Your product ranks higher, stimulating clicks, sales, and reviews. By investing organic sales profit in PPC, you just amplify this effect. It works excellently for new products unknown to the audience as you compete on equal terms with large and valuable brands.
Get Important Data Insights
PPC provides valuable data about your listing. This information helps sellers analyze ROI and optimize the content of their product pages, thereby improving the organic ranking. At the same time, it is crucial to keep the data up-to-date and respond to changes as quickly as possible. Also, you can use some information about preferences when developing and promoting future products.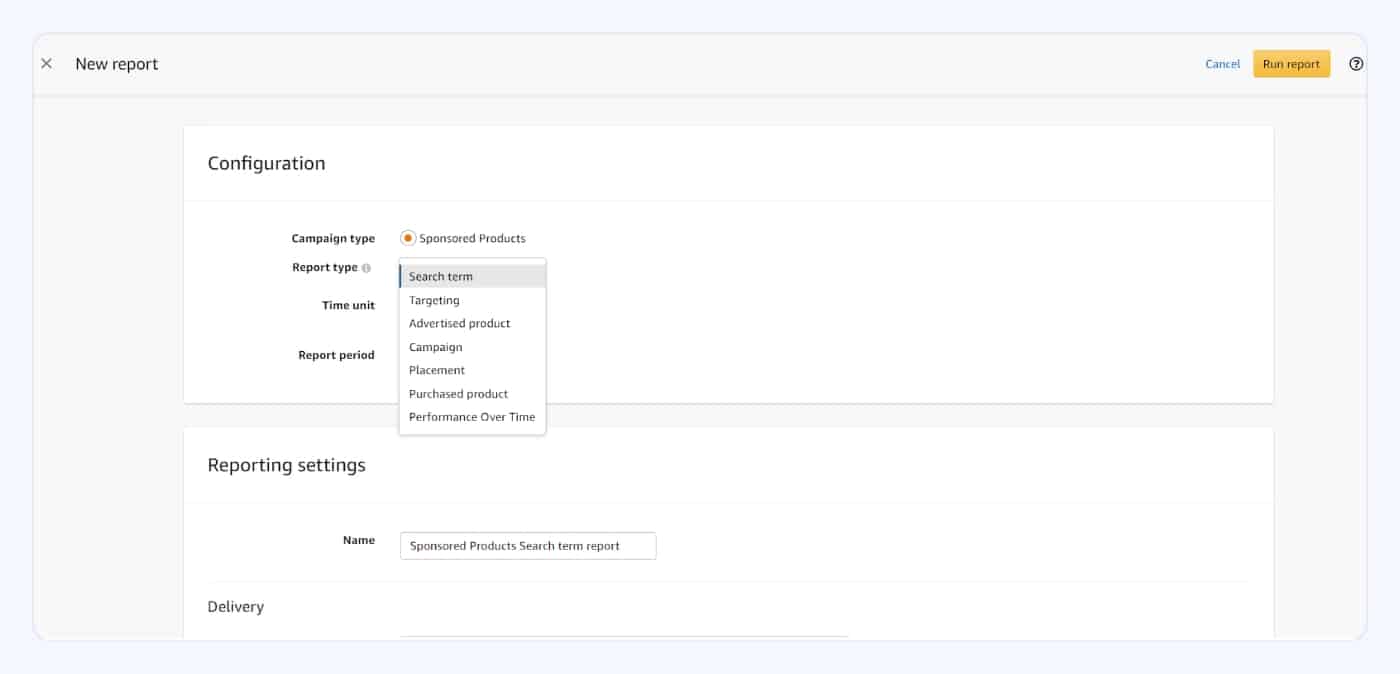 For example, the Search Term Report can help you identify the most and the least converting keywords and inspire you with new ideas. The Targeting Report is used to adjust bids, expand targets, and set event or seasonal priorities. The Advertised and Purchased Product Reports show you which products are best advertised and purchased. The Placement Report helps you determine where your ads were placed and how users perceived them. The Performance Over Time Report allows you to evaluate your ad spend and performance.
Pay Only for Clicks
Amazon PPC is a promotion model where sellers buy the visibility of their ads on Amazon and pay only for clicks, not impressions. There is no fixed amount, and you can start with a few dollars, optimizing your campaign in the process.
It is probably not the cheapest marketing tool, but the fairest and the most convenient. You do not have to pay separately for advertising fees as Amazon automatically charges the amount from your sales once it reaches a certain level.
Increase Your Conversion
The main advantage of Amazon PPC is that people viewing ads are already ready for online shopping, unlike users on social networks or Google. Is Amazon advertising worth it? If you still doubt it, pay attention to the numbers.
The average conversion rate on Amazon is about 10-15%, which is much higher than on other platforms, where it is about 1-2%. Sure, it all depends on the features of your product and niche — its competition, category, and price segment.
Stand Out From The Crowd
Amazon PPC allows your products to become widely known among prospects, leaving competitors far behind. It is an excellent tool for scaling up your business as you can expand markets and make your brand global.
According to statistics, about 85% of users click on ads at the top of the screen, where a quarter of PPC ads appear. Almost 35% of shoppers click on the first ad in the search bar or product page. Are Amazon sponsored products better? A rhetorical question.
Using PPC, you not only increase the number of customers and improve your sales but also boost brand awareness, prolonging the positive effect even after your campaign reaches its end date. PPC works on any device and platform, including the Amazon app.
How to Improve Your Amazon Advertising?
Amazon is not only a leader in eCommerce but also a powerful competitor to Google and Facebook in terms of online advertising. Now that you know the answer to the question "Are Amazon ads worth it?" it's time to learn how to enhance your prospects. Whether you are a new seller on Amazon or a platform resident, these guidelines will help you optimize your ad campaigns.
Check Your Content
A correct product name includes the brand, product, material, color, and quantity. It is essential to fit this into 100 characters. The title should contain the keyword to improve rankings, but first of all, it should look natural and readable.
Analyze 4-5 top-ranking competitor products to find the keywords in your niche. Highlight relevant keywords in product titles and descriptions and measure their traffic potential to choose the most efficient ones. Also, check the Amazon SERP results to see what people are looking for.
The product description is also crucial. Remember that large text blocks are challenging for both users and the A9 algorithm to perceive, so break the information down into short, brief paragraphs. Experts believe that 5 is the most effective number for bulleted lists. The text should contain only detailed and useful information with emotional and rational arguments and a clear CTA. Do not forget to insert keywords but be careful not to overuse them.
Pay special attention to the images because this is the first thing users see on the product page (which affects the bounce rate). Make sure all pictures have high resolution, and the product is shown on a white or transparent background. Be aware of the scaling function and choose images that are at least 1000 pixels wide and high.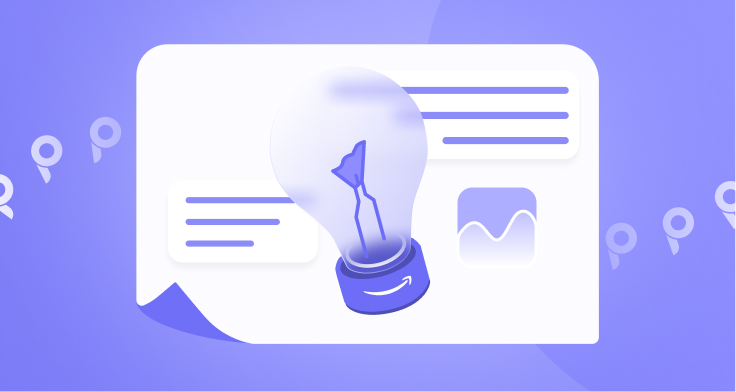 Find out the brand-new features of the Amazon A9 Algorithm and further steps to increase your ranking.
Optimize Your Campaign
When the time to set up an Amazon PPC campaign comes, you can choose manual or automatic targeting. With manual targeting, you control the goals, type of keywords, and CPC, after you test the options and finally focus on the most converting ones. Automatic targeting allows you to set up campaigns faster and cheaper as the algorithm determines the optimal goals and ad placements by itself.
Auto-applying recommendations are enough to get you started with PPC, but be aware that it would not cover all of your advertising needs. So analyze the data of several campaigns, get a list of keywords and competitors, and start your way with manual targeting.
Set Up a Proper Stock Control
Continually improve stock availability to keep your brand reputation on Amazon at a high level. The inventory management system depends on the cooperation model. So if you use Amazon FBA, you can set up notifications when a product reaches a certain amount and needs to be replenished. If not, look for a specialized inventory management platform, mainly if you do not only sell on Amazon.
In any case, you need to keep your finger on the pulse and constantly communicate with suppliers to be aware of their circumstances and avoid problems in the future. Mark "Temporarily out of stock" in time to avoid saying that after the order has already been placed.
Collect Product Reviews
It is highly recommended to have at least 15 reviews with a rating above 3.5. Reviews and stars positively influence your prospects and the Amazon A9 algorithm. If your Amazon sponsored products are good, you should not worry about it.
To increase the number of reviews, ask buyers to write some words, encouraging them with some goodies. In advance, instead of leaving negative feedback, ask them to contact you directly if something goes wrong so that you can fix it right away. But do not make these requests as soon as your product arrives; let people spend enough time with it to appreciate its quality and usability. For example, for skin care cosmetics, it takes about 3-4 weeks of testing to make the right impression.
Identify general trends in reviews to understand the perception of your product. It will help you improve the product and its related services, such as inventory planning, delivery, and others. Also, take the time to look at your competitors' reviews to understand what is happening in the market and what is vital for the consumer.
Try to Get the Buy Box
The BuyBox is a highlighted area on the right side of the listing that makes buying easier. The Buy Box contains the price, seller details, "Buy Now," and "Add to Cart" buttons. Without this feature, the buyer will see a small box with a "See All Buying Options" button and your competitors' products.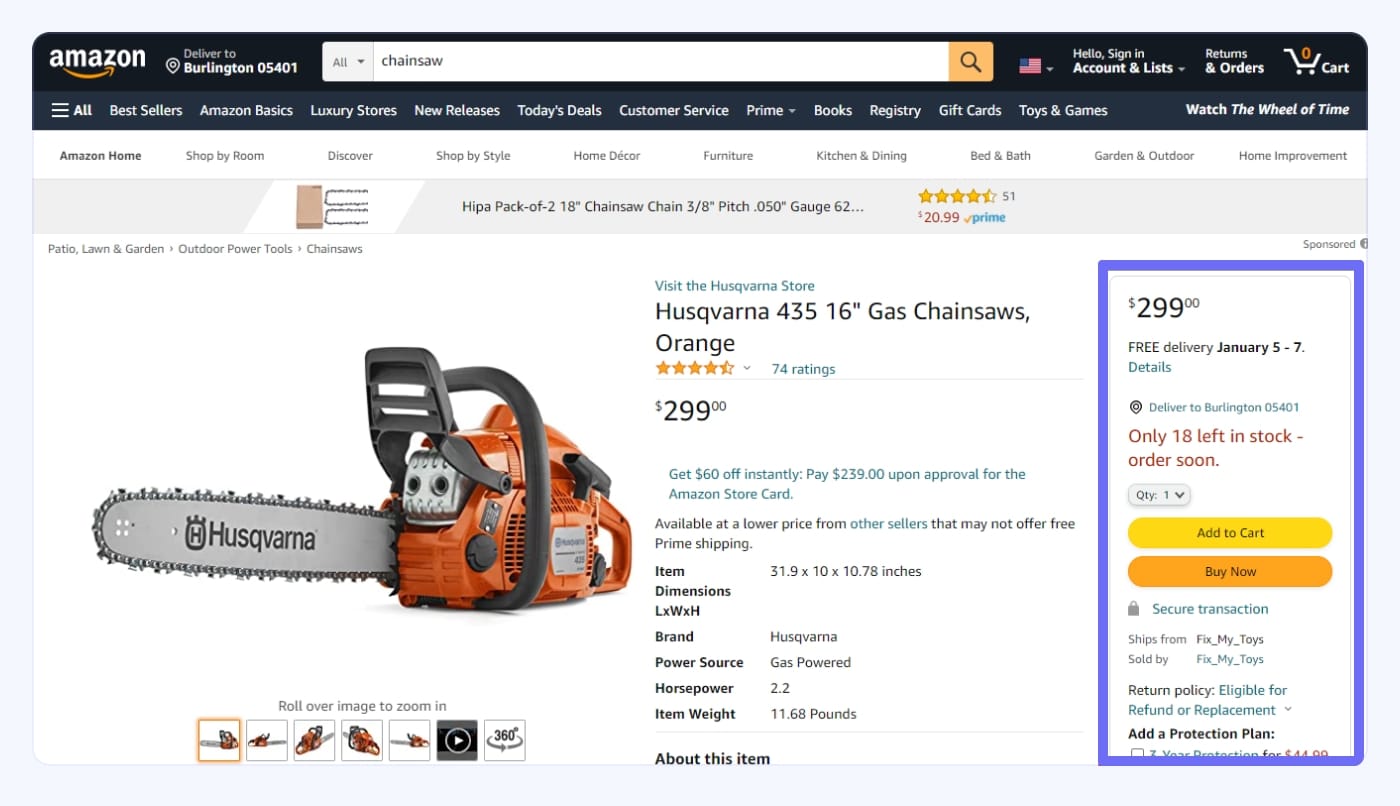 You can get BuyBox only if you join Professional Selling Plan. However, it is not a guaranteed option as Amazon gives the feature only to the most reliable sellers. This plan costs $39.99 monthly, and you no longer have to pay a $1 commission for each product.
You can enhance your chances by following specific rules:
Set the product price that reflects the current market trends — not too low, not too high.

The faster you deliver, the better.

Keep an eye on your Account Health. This indicator is affected by defective, delayed, and canceled orders and the ability to track packages.

Sales must be high. Amazon reviews company potential within 30-90 days.

Amazon Prime Membership. Use the FBA model or join the Amazon Seller Fulfilled Prime Program.
Final Word
Do Amazon ads work? Amazon PPC can be both a good investment and a budget burner, depending on your skills and approach. Therefore, take the time and effort to study this method of promotion in detail. Or cooperate with us, Profit Whales specialists, who have been advertising on Amazon for years. Contact us to plan your PPC campaign and make a breakthrough in sales as soon as possible.