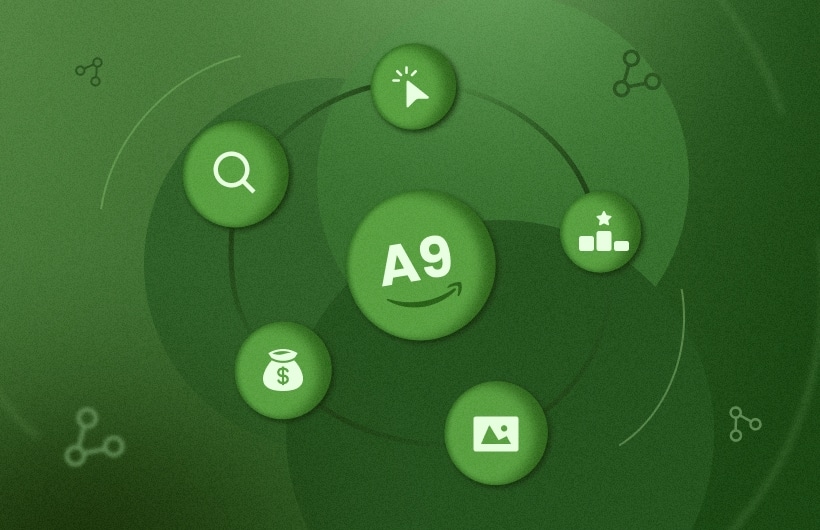 To get started, you will need a basic understanding of A9. The A9 algorithm is a system that Amazon leverages to determine the product ranking in search results. It is similar to the algorithm used by Google since it considers keywords when deciding which results are the most relevant to the search and which will show up first.
Nonetheless, one main difference between Google and Amazon algorithms is that the A9 algorithm also pays much attention to sales conversions. Because Amazon is a business, it is interested in promoting listings that will more likely drive sales. Consequently, Amazon will rank listings with a strong sales history and higher conversion rates.
It has a cumulative effect: higher-ranking products are more likely to drive more traffic and, therefore, have a better chance of increased sales. Nevertheless, optimizing your listing is also critical; we will cover this further.
Table of content:
What is A9?
Amazon A9 algorithm is an official name for the Amazon ranking algorithm, which ranks product detail pages based on two primary ranking factors: relevance and performance.
Amazon's A9 algorithm is named after the company's subsidiary, done by SEO. So if you have searched for anything on Amazon, you came across the A9 search engine.
Amazon used to have an A9 site where the A9 team analyzed data and observed historical traffic patterns. Apart from that, it indexed text describing each product on Amazon before the buyer entered a search term to optimize customer experience and help buyers find what they want.
Generally, everyone is still puzzled over how the A9 team works, but what functions for sure is the substantial growth in sales of a high-quality product.
How Does Amazon A9 Algorithm Work?
To perform a search at scale, Amazon's search engine and algorithms determine which items best match a customer's query and then rank them depending on the item's relevance to the shopper.
Amazon's ranking algorithms automatically learn to combine several relevancy features and analyze through search patterns to tailor what matters most to buyers. A product with a good sales history will be on the top of the Amazon search results, together with a product that leverages the right keywords to match the shopper's search queries successfully.
What Are the Primary Amazon Ranking Factors?
When developing an Amazon SEO strategy, optimize buyer conversions first. Amazon rewards listings that work, not necessarily listings filled with keywords. Although it might be tempting to tightly pack all your keywords into the product title, description, bullets, and back-end search terms, you must remember that you want the listing to resonate with and engage the buyer.
Related to Relevance
One of the key ranking factors is relevancy, which itself can be divided into multiple factors:
Click-Trough Rate
CTR goes a long way in determining relevance in A9, so main images and titles matter now more than ever. As a result, CTR is considered an essential Amazon ranking factor.
When driving internal traffic, a compelling main image and title will help boost your CTR. In turn, when generating off-site sales by driving external traffic, you can bid on social media channels, apply for the Amazon Influencer program, or adopt any other strategy that suits your business needs.
Product Title
The title should contain the most relevant keywords for your product. According to Amazon, titles should be approximately 60 characters long and represent what will be on the product's physical packaging. Also, your brand name should appear after the product title. If buyers filter by brand and your listing is missing a brand name, shoppers may never find your listing.
Back-end Search Terms
Amazon allows you to add 'hidden' keywords to your product listings. Although these keywords are not displayed, they are valuable for optimizing your search results. Amazon limits the length of these search query attributes to less than 250 bytes for both recently enrolled and existing ASINs. In this section, you can include keywords that do not naturally fit the title or description, other high-ranking long-tail keywords, variations, and even high-ranking acronyms.
Product Bullets
Here you can include up to five bullets to highlight the main features and benefits of the product while incorporating the essential keywords. The bullet points appear in the 'About the product' section and provide a quick overview of the product. Therefore, you should leave this space for the most valuable information you want to communicate, like why your goods might be better than others. In addition, consider customer pain points and how your product solves them in this space.
Product Description
The Amazon A9 algorithm favors products that sell more, so you need to write a persuasive description that will drive conversions, not just be informative. In the product description, you can give more insightful information about the product and use engaging marketing language to answer any potential questions the shopper may have while demonstrating your product's additional benefits or features.
Related to Performance
Ranking factors related to performance are harder to control since they are not associated with keywords. Nonetheless, it will undoubtedly be of great use to devise a comprehensive Amazon SEO strategy if you understand these factors well.
Sales Performance History
High-speed sales benefit Amazon, so the A9 algorithm will analyze sales results and increase the ranking of best-selling goods. As a result, you will accelerate new sales and generate positive customer reviews with a higher conversion rate and increased sales speed.
Pricing

If you want your goods to rank high, you need to choose the right price. You can select a similar price to stay competitive or lower the cost to encourage people to buy.
Product Availability
A product's availability history determines a product's ranking for any particular product search. For instance, your sales figures will suffer if you need to raise prices to keep your remaining inventory at a specific ASIN. Higher prices will lower your sales volume and conversion rate, affecting your ranking.
Prioritizing routine restocking should be a part of your work routine. Running out of stock means 0% Buy Box and no conversion. Replenishing your best-selling products is a simple process that you can handle weekly by looking at the top 20% of selling items to estimate how much stock you need to order before they run out.
Product Images
While images are not a direct performance-related ranking factor for Amazon, they play a crucial role in CTR and conversion rates. As a rule, the higher these metrics are for a particular keyword, the higher your item ranks in search results for that keyword.
Customer Reviews
Reviews are another indirect factor affecting how your product ranks on Amazon. Customer reviews can make a big difference in your conversion rate, demonstrating their crucial role in Amazon SEO. Items with high ratings (four stars and above) are more likely to rank higher in Amazon search results than items with less than four stars.
A+ Content
A+ content. Enhanced Brand Content (EBC) or A+ Content lets brand owners spice up their product detail pages with more varied content options like improved images, videos, charts, and text placement.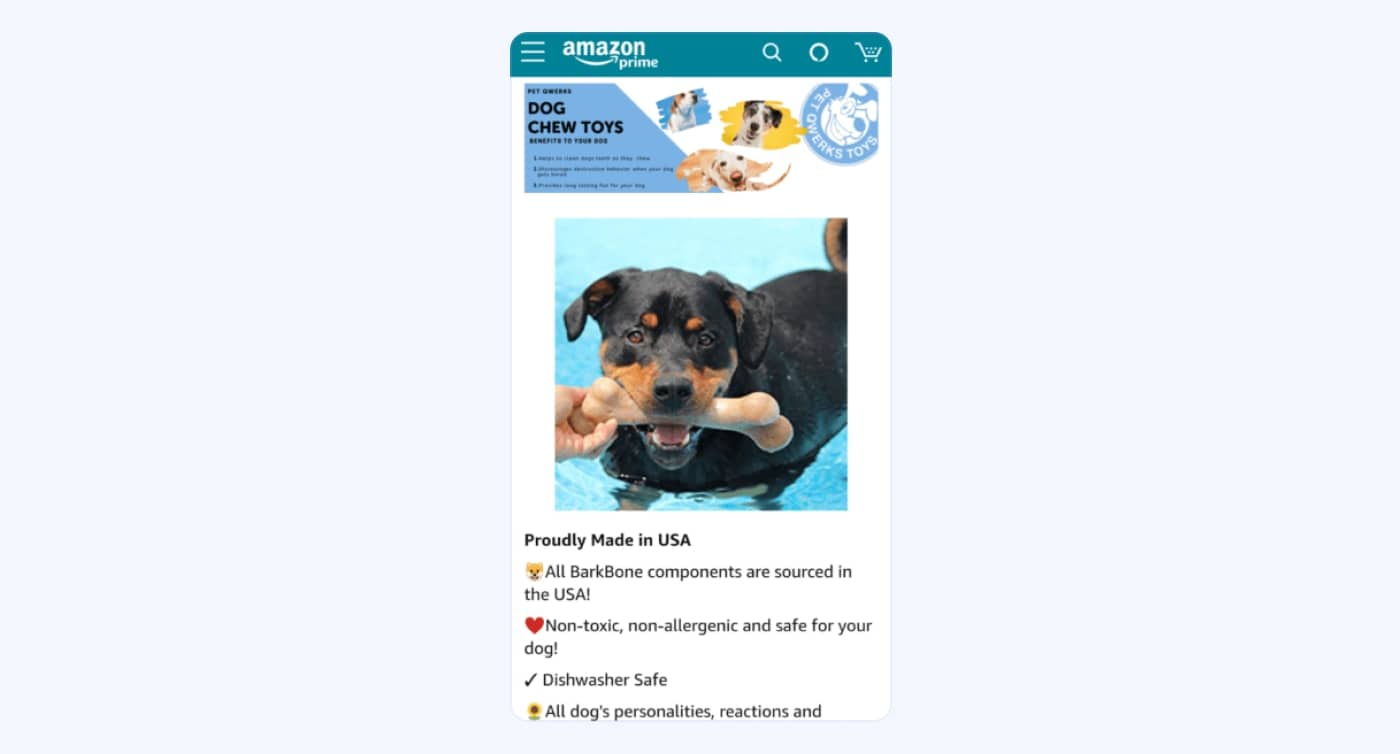 As with product images, enhanced content formats are not factors that A9 specifically evaluates. However, adding video content to your listings can be integral to prospects. According to Amazon, these content formats can boost your sales by as much as 10%.
Add to Cart
When buyers make purchases, they can add the desired products to their carts and buy them later. It means they intend to purchase those products, which significantly affects ranking. Formerly, sellers could cheat Amazon's algorithms with bots that added multiple items to the cart, which made the products go to the top. Thus, the updated A9 Amazon algorithm has become smarter and can now filter such bots.
Optimizing for Amazon A9 Search
To optimize your listings for A9, make sure you have checked all the boxes to improve your chances of closing the sale. We know that Amazon will showcase items with high conversion and sales rates, so your number one goal is to find those customers.
Write compelling titles
Regarding product listings, we really judge a listing by its title. A strong title includes keywords, specifies what your product is, and leaves little room for questions.
Add back-end keywords
Not sure which keywords to use as the back-end? Try compiling a list of your most popular keywords and adding them to other fields to see what fits naturally. Then, whatever is left can be used for back-end keywords.
Write concise descriptions
A short product description is a basis for your product listing. Do not provide inaccurate, irrelevant, or misleading information. Your product description should include keywords that enhance your product features.
Use customer reviews
Unfortunately, we cannot control the reviews that shoppers leave. However, as a seller, you can control meeting their basic expectations to achieve satisfaction.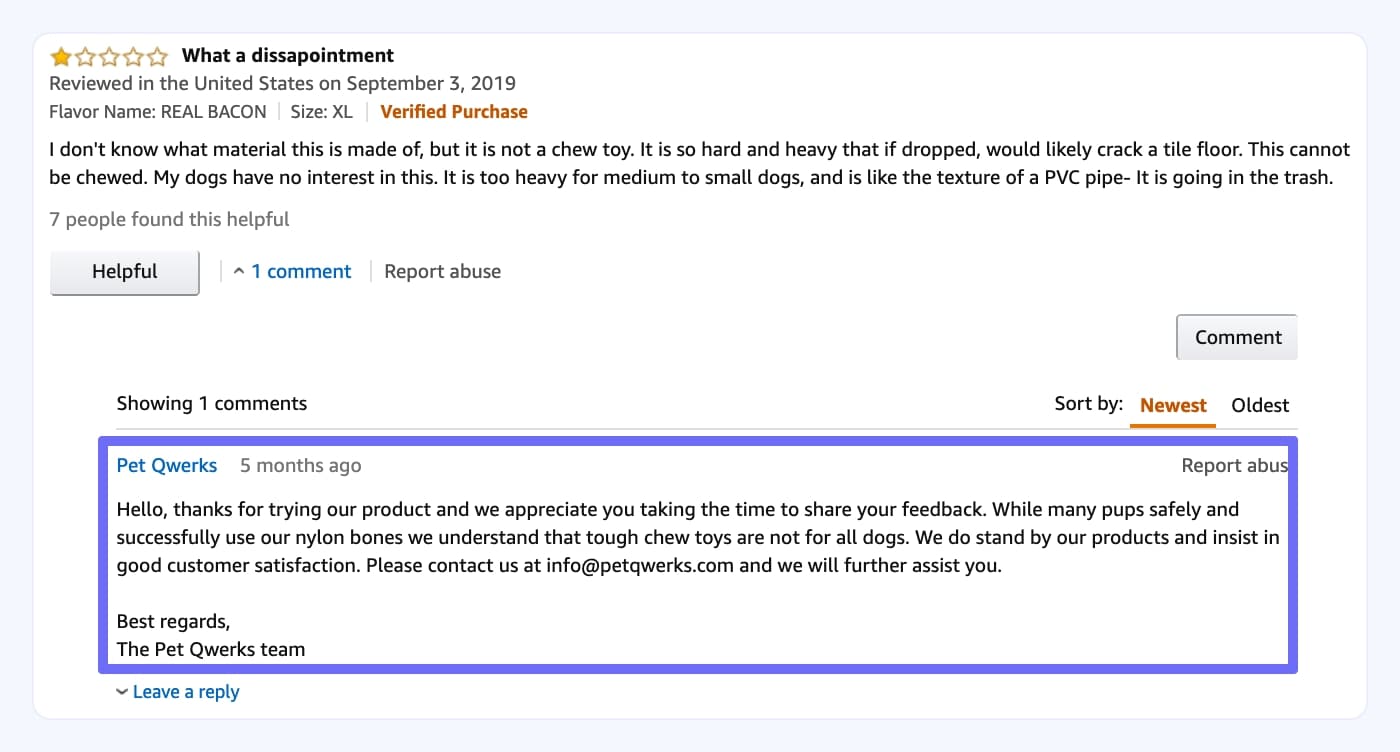 Positive customer feedback is great content to use in your listing, but more importantly, the more reviews you get, the higher your rankings will be, even if they are not positive. Make sure to respond publicly to negative reviews to ease the concerns of prospects who see them.
More (and higher) customer ratings will let you stand out among the competitors. The keywords that buyers use in their reviews can also increase the relevance of your product's text match.
Use high-quality images
As for images, do not limit yourself to just a pretty picture. Images must be at least 1000 pixels high or wide. This minimum size requirement allows you to use the zoom feature on the site. Zoom has been proven to increase sales. The minimum size of your file is 500 pixels on the long side.
Offer Prime delivery
Shoppers appreciate fast delivery, and listings with fast shipping have a higher conversion rate than listings without it. Prime includes fast and free delivery, which drives 88% of buyers on Amazon, meaning you can attract the majority of customers browsing Amazon by providing them with the added value of free two-day delivery.
And, since we can reasonably expect these buyers to prefer your item over the one that does not offer free or two-day shipping, this offer falls back to Amazon A9 to show products with a high conversion rate.
Price your products competitively
Your conversion rate will benefit if you price your goods strategically and competitively. Analyze how your competitors bid on similar products on and off Amazon and choose the price accordingly.
What is Amazon A10, and Does It Exist?
There is some debate on the web about whether the 'A10 Algorithm' exists. Some sellers began informally calling the 2020 update "Amazon A10 algorithm", though Amazon does not mention that wording.
Final Word
By taking the time to maintain your listings properly, you can offer the gold standard of customer experience. Amazon's algorithm is your path to high rankings and increased sales.
Like anything new, adapting to the Amazon product ranking algorithm takes time and effort. So while our professional tips will not make you an Amazon SEO expert overnight, they can support you by developing a clear Amazon SEO optimization strategy.
Judging by the number of inquiries we receive from Amazon sellers, Amazon's listing optimization service is in high demand. So, if you are having trouble handling your product listings, contact us to do all the hard work of listing optimization for you.