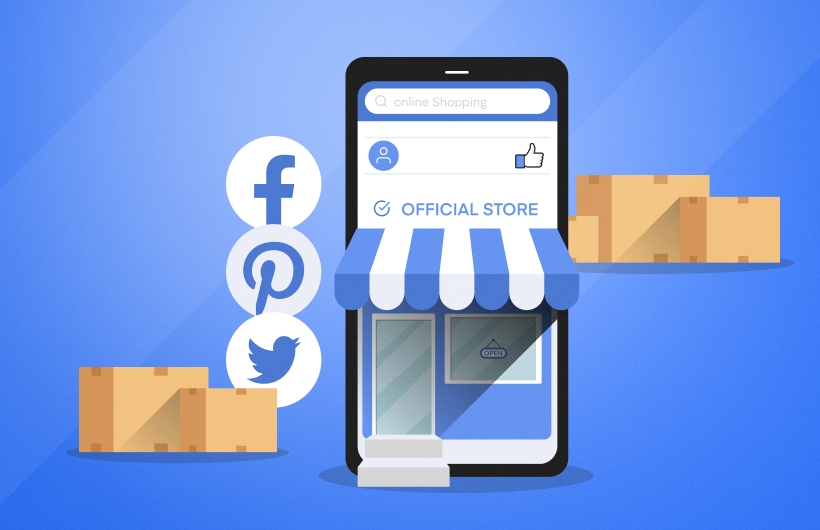 With the sheer number of people searching, purchasing, browsing, and engaging on social platforms, eCommerce is slowly but confidently transforming into social commerce. This article is an overview of the current state of social commerce and some of the major social channel perks for brands.
Table of content:
What is Social Commerce?
Social commerce definition tells us that it is the fusion of the social engine and commerce itself. Companies that are successful at this are currently using a variety of platforms, ranging from social networks as a vehicle, to hybrid sales funnels, for direct conversion.
Social commerce is a new way for brands, retailers, and consumers to engage with each other. It blends online platforms, such as Facebook and Pinterest, enabling users to create an atmosphere of product discovery and personalized user interactions.
The convergence of eCommerce and social media has resulted in commerce that takes full advantage of the reach and interaction of brands and their audience across channels.
This new breed of doing business uses a combination of data, artificial intelligence, and creativity to offer customers the best possible customer experience. With so many platforms and outlets to market, online opportunities for social commerce have never been better.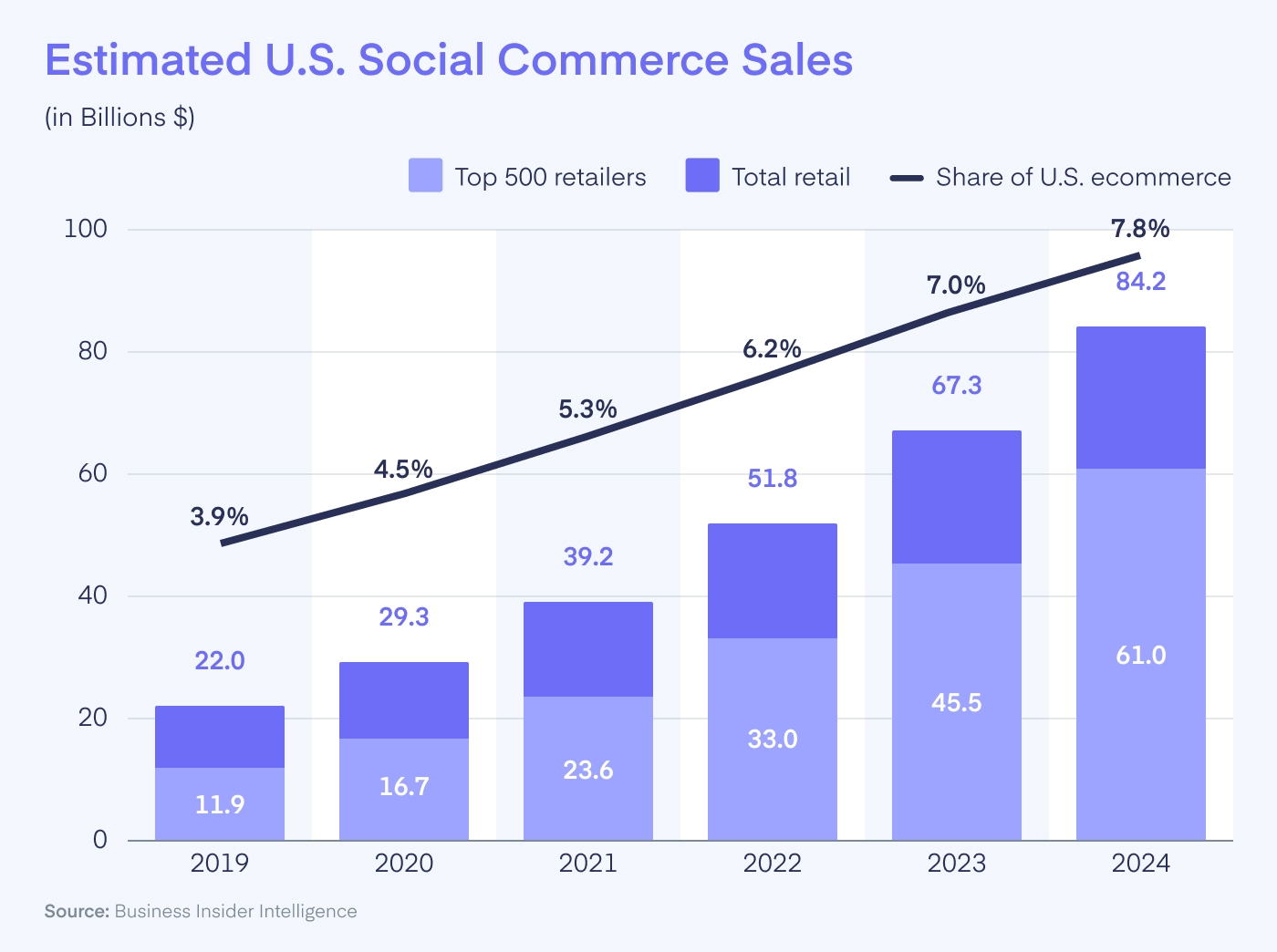 A report by Insider Intelligence predicts that the convergence of eCommerce and social media will lead to huge benefits for merchants, as the share of social commerce will continue to rise.
Grand View Research says the shift in consumer preferences toward social media will result in a convergence of existing online behaviors, which will create a compound effect that will be positive for the industry resulting in $3,369.8 billion by 2028.
A recent survey from Shopify found that 36% of Millennials who purchased something from social media surveyed started by searching for recommendations from friends and family. But merchants who receive and catch the interest of these social media shoppers need to be prepared for their first interaction with their customers.
The Impact of Social Commerce on the eCommerce Sales
A new Accenture report forecasts that social commerce will increase three times faster than traditional eCommerce, more than doubling from $492 billion worldwide in 2021 to $1.2 trillion in 2025. Analysts also predict that this growth will continue, with social commerce management playing a big role.
Social commerce platforms are changing the way consumers shop online. Around half of US social network users aged from 18 to 34 made at least one social commerce purchase in 2021. More than 35.9% of the US Internet visitors have made at least one social commerce purchase in the same year.
And while social commerce may not make up a significant part of overall eCommerce yet, it's causing waves and change. It's likely to become a substantial facet of eCommerce in years to come.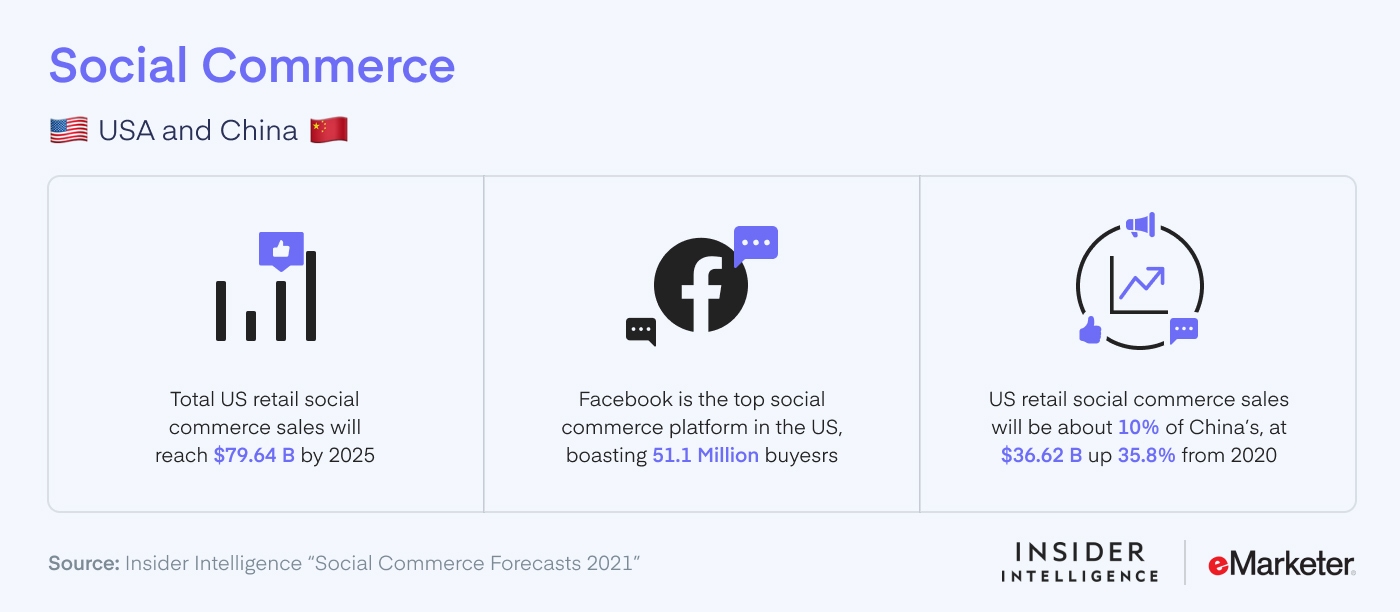 Source: Insider Intelligence
The true power of social commerce platforms is the ability to connect with your customers in a whole new way. Social commerce provides a direct-to-consumer push supplementing all marketing channels and doubling down on customer experience through these channels.
Just like social media and content marketing, social media commerce is a new way to bond with your audience, share your brand and reconnect with business partners. People have always tried to use technology to make their shopping experience easier.
It's traditionally been a challenge trying to do this for anything that's produced for a mass audience. But like many other industries, retailers are now experiencing a paradigm shift. Social media encompasses a range of user-generated content and personal connections. This emerging trend is changing how brands and consumers interact with each other.
How to Take Advantage of Social Commerce
The most effective way of moving toward social commerce is to implement a thoughtful and agile methodology with several components. Consider the following aspects when deciding whether to go into the world of social commerce:
Creative content
Media strategy
Increasing the audience
Conversion
Entrepreneurs are using social platforms to drive awareness, engagement, and conversions to their businesses. In order to use any social commerce platform, brands must identify the target market with precision and start listening to consumer pains. They need to curate content that moves authentic engagement and monitor user reactions to it.
In addition, brands that invest in social eCommerce should have a measurement plan at hand from the outset to keep track of whether their strategy is working or needs to change.
Top Social Commerce Tactics to Employ
To get ahead of the competition on social channels and seize the lead, you need to get started right now. Brands willing to build a coherent and effective social shopping experience should take a look at the social commerce strategy below.
Optimize your content: Using social media to create content not only helps to inform and constructively interact with your audience but can also be an effective way to engage in your market. Learn how to create content that resonates with your target audience on social media, and it will help drive organic traffic.
Leverage the social proof from UGC: The best content marketing strategy includes audience participation. Posting content that speaks to a specific group of people is one of the best ways to expand your reach, attract new customers, and generate trust with existing customers.
Employ automated bot checkouts: Use bots to interact with customers and prospects. Bots can help optimize your online customer service and close sales for you 24/7.
Merge social commerce with eCommerce: Social commerce tools allow you to leverage your store's fans, followers, and subscribers to market your products to their social circles.
Work with influencers: Leading brands finally understand the importance of working with influencers. Working with influencers can expand your reach, promote brand affinities, and allow you to piggyback on the trust of the influencer's audience.
Social Commerce Trends
Today, with the aid of platforms such as Instagram and Facebook, and then ultimately targeting potential customers on Instagram and Facebook, there are now more ways for merchants to sell products than ever before. Below we describe some of the significant social commerce trends for 2022.
Video
The changing nature of content marketing is evident and growing every day. For a B2B exposure, content marketing needs to go beyond press releases and blog updates. As social commerce emerges, content marketing must evolve, including video. Marketers need to rethink how they use video now that video is becoming a major social commerce trend.
Video is an effective medium to give shoppers a personal glimpse into your brand behind the scenes. It can also help with conversions and actual sales.
Livestream Shopping
Social media has been the place to show off what you're wearing, buying, or cooking. But now you can also do it live. Social media is a form of direct advertising too, and those who have it have the sales in their pocket. Using live streaming to broadcast your shopping experiences is attracting many more followers who may later turn into customers.
Live Chat
These days, the hottest thing in marketing is personalized one-on-one experiences with customers. Providing outrageous one-on-one social media experiences with customers will do your business much good regardless of your industry. Social media ROI is about making a personal connection with customers. Maintaining a consistent and reliable dialogue that goes beyond transactional messages is crucial for any brand.
As you sell in person, you want to connect with your prospects and customers in a very personal way.
Social Media Influencers
Every time you click the "Retweet" button on Facebook, you are giving your opinion on the post. If you happen to be the most famous person on Facebook with the "Retweet" button, you will then be able to influence the former contents.  Now, it seems that everyone has learned how to use social media. Just with a click, we can make our opinions known and ignite a movement or even launch a business.
Marketers can no longer afford to ignore influencer outreach. As quick-fire as it may seem, it's still a highly effective tool for connecting with audiences and increasing brand visibility.
Social Commerce Examples
Social commerce presence is becoming more and more prominent in our lives. We're going to take a look at companies that used some of the best social commerce tactics that we've seen on social to see how they work.
LARQ
LARQ is a premium brand of water with proprietary self-cleaning technology. It eliminates the need for chlorine on contact making its products safer for people and for the environment. It is a competitive advantage for LARQ and its distributors because the technology allows exuding clean water at an affordable cost.
To raise awareness and interest in their brand, LARQ has created the hashtag #DrinkBrilliantly. Using it across its social networking platforms, it has engaged over 1,000 users in hashtag posting, building solid social proof for the brand.
Skullcandy
Skullcandy was born and bred for the recreation of music enthusiasts. Their 12 Moods campaign focuses on finding the perfect fit for your mood: the run to the gym, a latte before work, or the freedom of being an audiophile. They worked on this alternate marketing strategy that allowed them to build a more personalized and loyal relationship with their consumers.
In 2019, the lifestyle audio brand Skullcandy started its multi-channel campaign 12 Moods. The concept was to update the brand theme every month to show how music makes people feel. The brand even removed all posts from its Instagram account to focus entirely on the campaign and made a new beginning. Skullycandy also hired 12 influential people a month to help liven up each topic.
Burrow
Buying a sofa is usually the first step towards a better lifestyle, but some people still find it daunting – and expensive. That's why Burrow has come up with a revolutionary way to make furniture shopping easier, more exciting, and more affordable for everyone. This is in part possible due to their wide range of products – from cheap to expensive ones. But with their marketing strategy, it can be a pleasure.
Burrow decided to start a campaign focused on mobile millennials. Burrow's campaign was developed to use social media, which is a key point of millennials who are always on the go, in an effort to push the idea of doing nothing – there is no better place to do so than on a Burrow Couch.
The company went with the concept of leisure, featuring Instagram photos and videos of people sprawled on various couches and taking a nap in plush armchairs. They encouraged customers to pause and take a break against the hustle culture norms.
Top Social Commerce Platforms
If you're thinking about selling your products or services online, you might find lots of different options available. But to get the most out of your online sales channel, you need to understand which platforms suit your business best.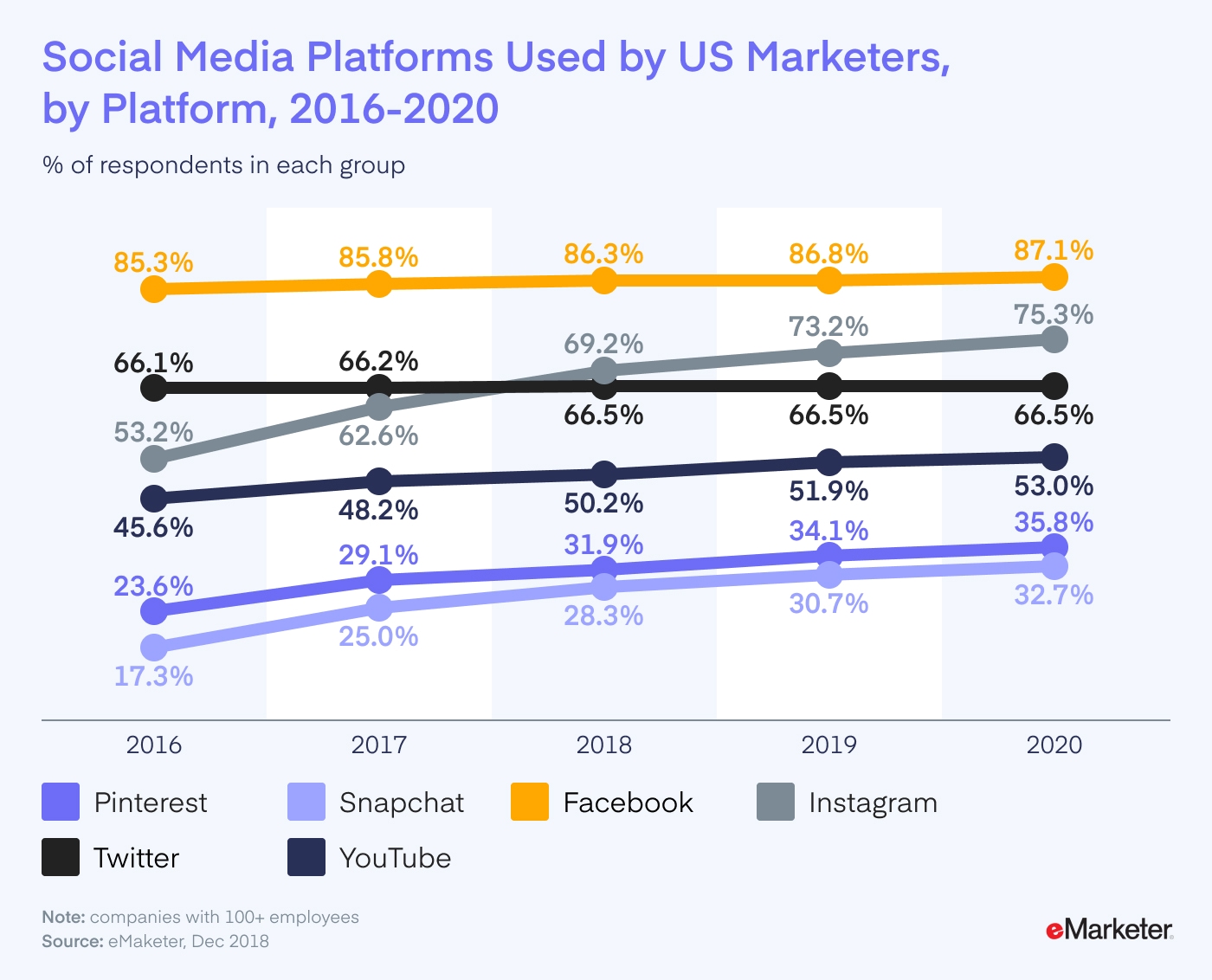 Instagram
Instagram has shifted to a new approach to commerce that leverages one of the most solid seller instruments: amazing content. More and more businesses are jumping on the photo-sharing app to grow their social media marketing universe. Instagram stories allow sellers to see better ROI by driving higher conversion rates and higher revenue through sentiment scoring and improved messaging.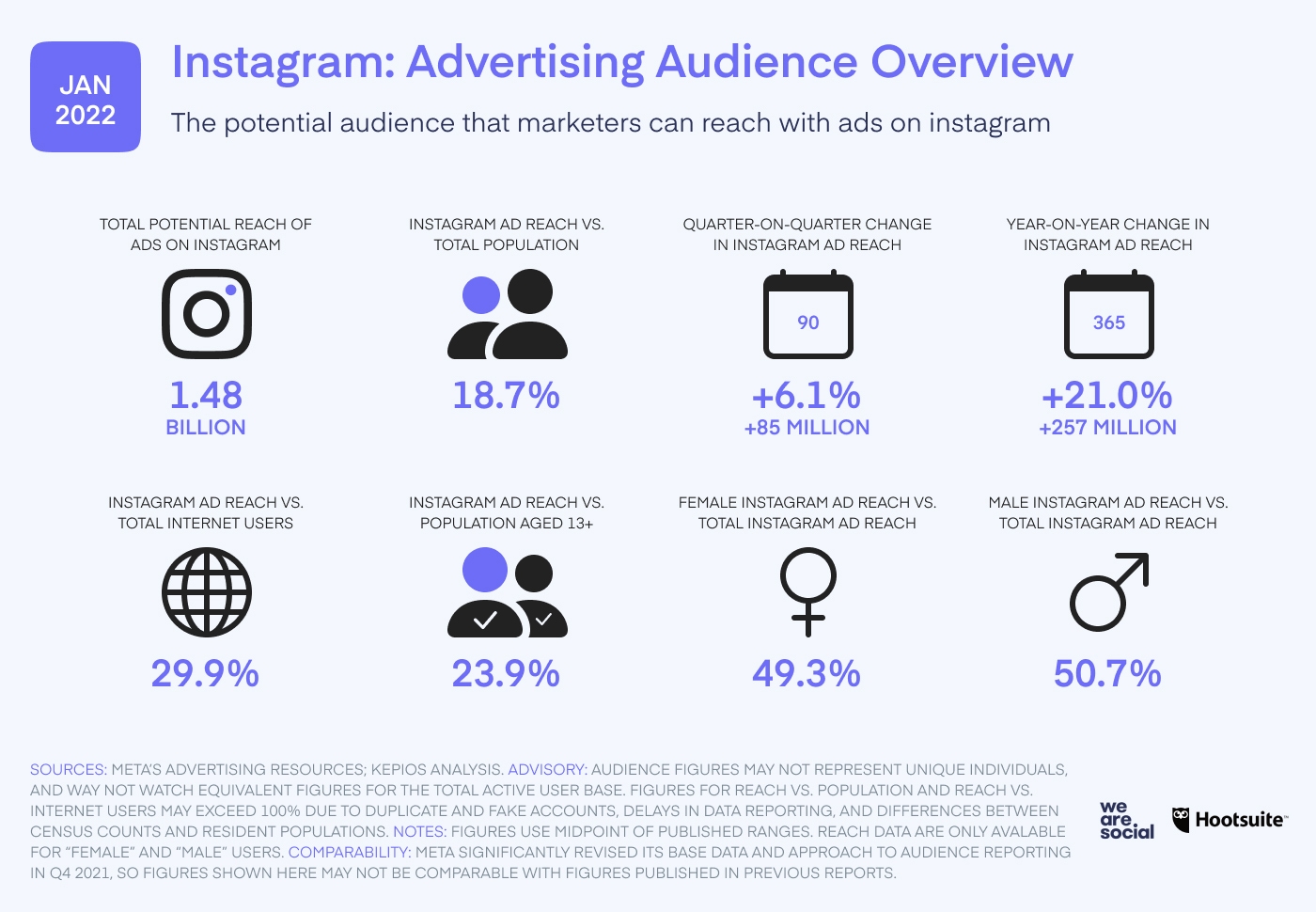 Instagram has changed the game for online retailers. It is all about selling products on the Instagram platform by posting compelling photographs and snippets of product shots that are often accompanied by a couple of words. Instagram offers sellers an easy, instant marketing opportunity by leveraging their products' visual richness.
This social commerce platform allows users to make an educated buying decision before taking the time to read the product description.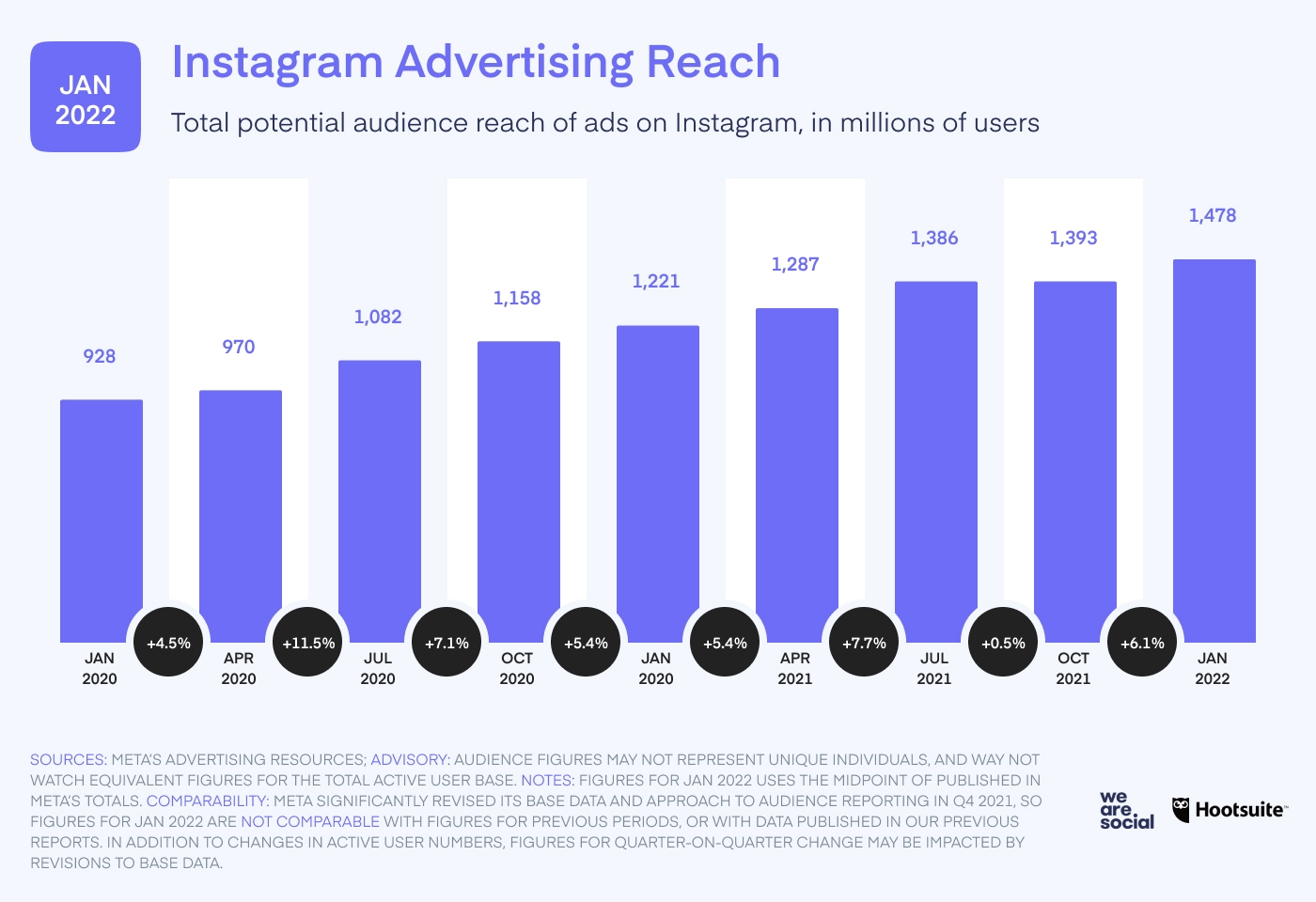 Have you made the transition from strictly using Instagram as a photo-sharing platform to using it for social commerce or sales? If not, now is the time for you to make it happen.
Facebook
Most of the top sources of traffic to websites come from social media platforms like Facebook. That's because this channel dominates the social media landscape with the biggest number of active monthly users. Facebook has brought virtual shopping to the masses with fervor, which is turning out to be one of the most effective ways to drive traffic, conversions, and revenue.
It helps marketplaces and smaller businesses reach new audiences and acquire the right buyers.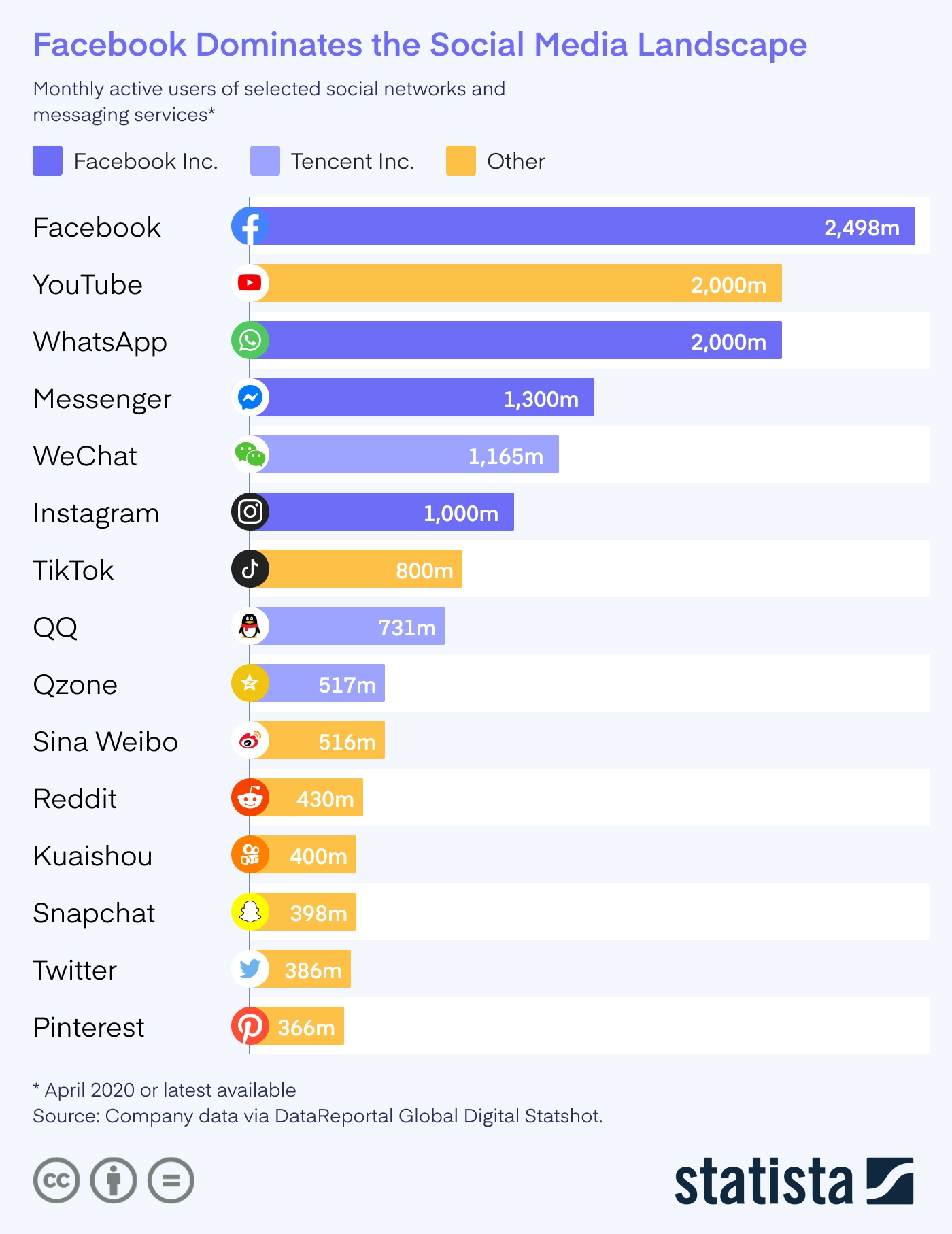 Facebook has seen tremendous user growth over recent years, with many large retailers and other businesses turning to the social media site as a preferred website where consumers are spending their online dollars. Facebook e-commerce advertising is a direct platform for companies to reach new customers that are actively looking for their products. Facebook is a great way to connect with customers.
You can use this social commerce platform to promote your website on social media, post fan-savvy content (i.e. group chats), and even conduct training sessions. Facebook is the perfect way to advertise products because of the social nature of the platform and all the advertising data it generates.
TikTok
TikTok offers a powerful opportunity to create social commerce for your brand and followers on a scale that few other platforms can. With an ever-growing user base, TikTok boasts a unique audience that includes a wide range of demographics and helps your brand reach elusive millennials and young adults.
TikTok allows brands, merchants, and influencers to enhance the shopping experience for their consumers without the need to build their own channels and products.
Pinterest
The best part about Pinterest is that it is more than just a social media platform that publishes blog posts. It can also be used to create your own online store and market your commerce practices. Marketers everywhere are seeing the potential of social media, and Pinterest is a popular choice as it is heavily used on both a personal and a business level.
The power of Pinterest is building its business audience, but it's also being used to spark ideas for blog posts and sales.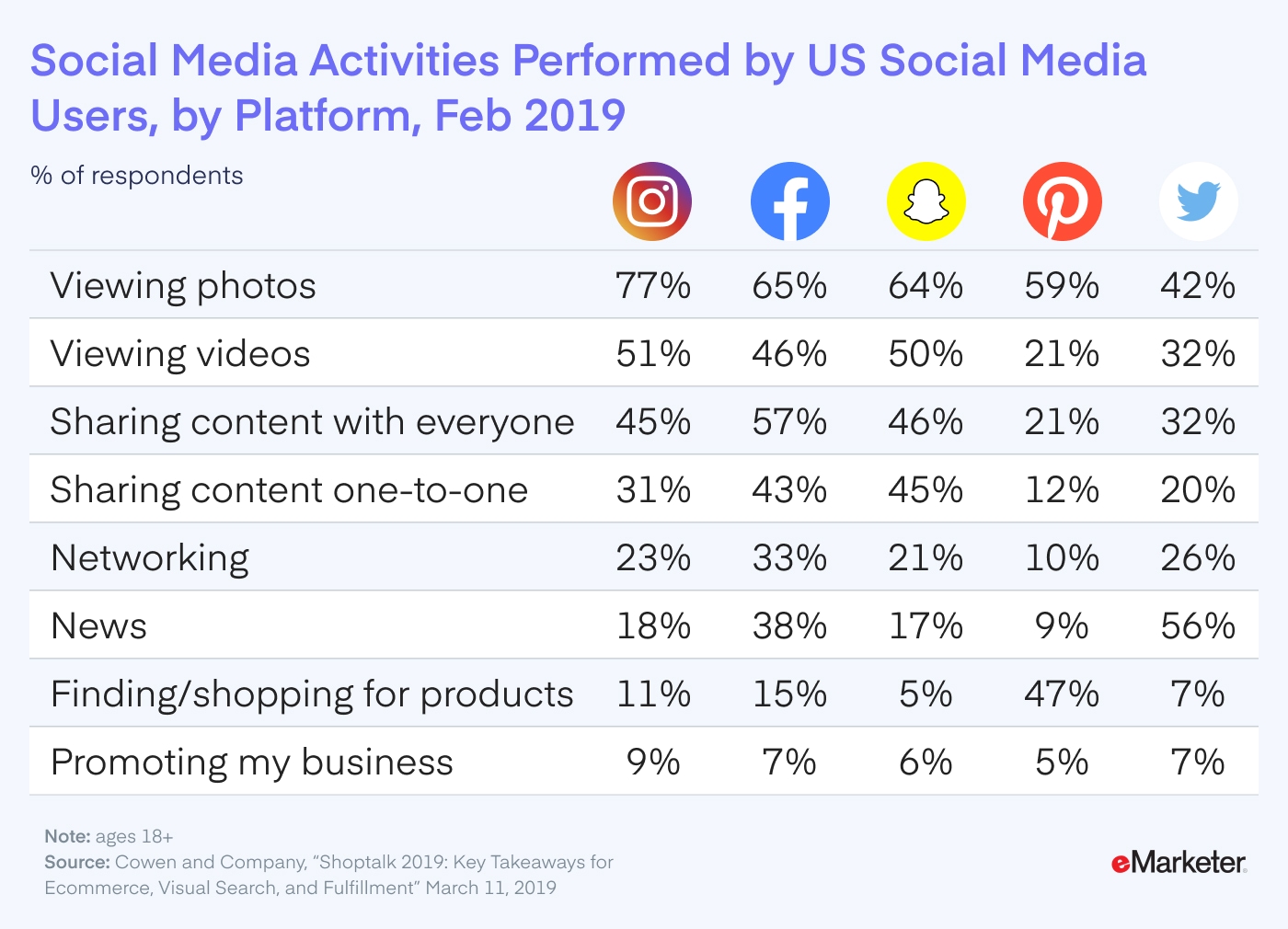 In the early days of Pinterest, social media marketers overlooked the platform. But now that marketers see the value, there is a rush to get the creative wizards of Pinterest on board. And the social side of the platform is becoming a treasure trove of data that everyone can benefit from.
External Traffic Opportunities
Social commerce growth comes in handy for Amazon sellers. Amazon offers hundreds of millions of items for sale which is why it is essential for Amazon sellers to get their items in front of as many eyes as possible. Getting results from your Amazon SEO depends on how much organic traffic you can generate and how effective your content marketing strategy is.
Without external traffic, however, selling on Amazon does become a lot more challenging. External traffic is a vital source of sales. But, in order to generate this traffic, it's important to understand the best channels to use and ways to secure the acquired audiences.
Sending visitors to Amazon has many upsides, including better opportunities for cross-selling and upselling, better conversion rates, and higher Amazon rankings, among others.  If you're struggling to drive traffic to your site or blog, consider branching out by social media.
Social media can be an effective way to get in front of strangers who are genuinely interested in your content, and it can take provide a solid ground to build up a presence on major platforms, like Facebook.
Final Word
We are on the edge of a period of remarkable change – the convergence of eCommerce and social media. In this context, the potential for the impact of social commerce networks is just to be felt and exploited remains enormous. Social media and eCommerce are on the verge of generating a mutually beneficial cycle of change for the better.