Beauty Brand Case Study: Cut Ad Budget While Improve Conversion Rate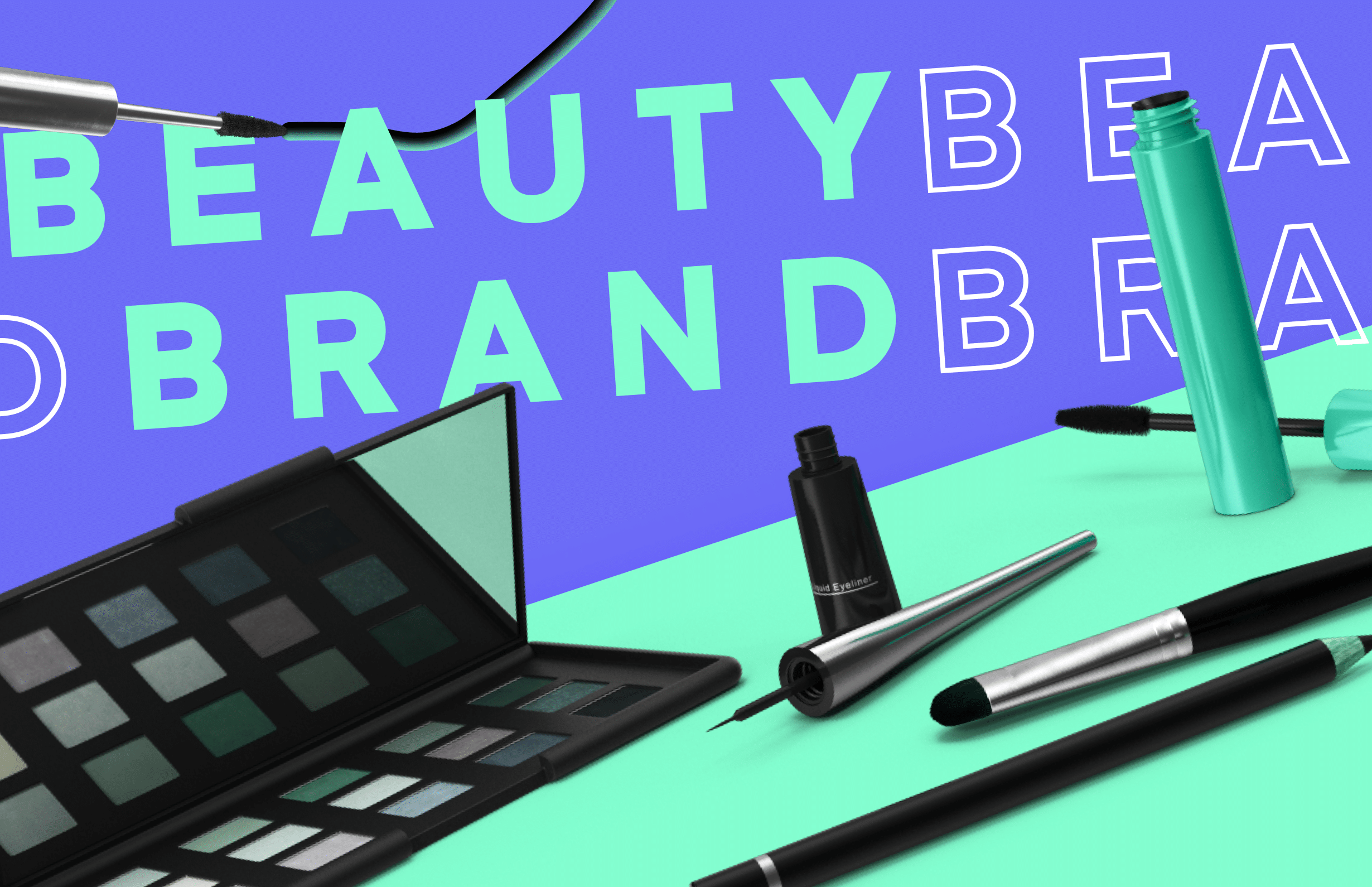 How an auto-targeted campaign reduced a beauty brand's ad budget and increased conversion rates.
Company Background
One of the world's largest cosmetic companies, as well as one of the most well-esteemed brands in the world, turned to Profit Whales seeking to reduce its ad budget. The brand offers a wide range of skincare products that meet the needs of all skin types. Over the years, the company has developed a global awareness for its products, promoting them to different countries and selling them throughout the world.
Starting off as a face care business, it is now present in over 100 countries, selling thousands of products across all sectors of the beauty industry, including hair dye, perm, hair styling, skin and body care, cleaning products, makeup, and perfumery.
The Challenge
The brand's advertising spend was astronomical, accounting for nearly half of all profits. The weakest point of the campaign was the Sponsored Products ad campaign. Investigating the ways of optimizing ad campaign structure and increasing the company's profit we decided to relaunch the auto-targeting campaign.
The Solution
After a thorough analysis, Profit Whales worked out a strategy that included the following points:
Improving ad campaigns structure;

Figuring out the ways of profit increase;

Capturing new keywords positions.
First, Profit Whales started with improving Sponsored ads campaigns to help drive performance within the brand's goals. We employed Sponsored Products campaigns targeted on branded keywords which allowed us to reach customers in the buying stage of the shopping journey of marketing funnel bottom. The campaigns also boosted the discoverability of premium products, which helped drive ROAS performance.
Profit Whales grouped the proper keywords of a specific product thus allowing the brand to create ad campaigns featuring custom headline copy which was most relevant to shoppers as they looked through the skincare category. Instead of using branded terms, we concentrated on generic category terms, as they provided the biggest chances of engaging new clients. This has set the bids to 10-15% higher than what was needed to boost the impressions and engagement with shoppers.
During this process, we helped the brand harvest keywords associated with specific product lines, which helped conduct Sponsored Brands strategy. These different sets of words and their corresponding products were carved into a  separate Sponsored Brands campaign.
Our team noticed that there were improvements that could be made to the product detail pages where people might purchase the product line. The first step was to assess the product descriptions, cross-reference the most frequently occurring terms in the skincare category, and identify the keywords that had the highest search volume. Profit Whales then revealed which products might benefit from incorporating these terms within product detail pages. Based on incorporating and including these keywords, the brand created a more relevant and responsive experience for shoppers browsing the products.
Increasing Company's Profit
As a means of boosting sales and visibility of a skincare line on Amazon, Profit Whales launched different Amazon ad campaigns. A key aspect of the strategy was to treat each of the company's products as a unique entity with its own objectives that are able to generate revenues. We have thought about different goals, budgets, content, and ad campaigns for each.
Contrary to the brand's initial strategy on Amazon (it was laser-focused on branded and generic keywords), Profit Whales strategy was based on keyword matching parameters (exact, phrase, and broad). This enabled us to reach more shoppers browsing similar items. We then refined the product detail pages of each of the campaigns by elaborating on:
Images: filling the product detail page with captivating photographs and illustrations for each product;

Headings: including keywords in the titles of the advertised products;

Content: stuffing the product descriptions with keywords seizing up to 200 characters each;

Sponsored Brands: allocating more budget to Sponsored Brands campaigns;

Sponsored Display: running Sponsored Display campaigns to increase the visibility of complementary products in the product detail pages.
To accurately determine the company's ad optimization objectives, we used the placement report to measure the top of shopping search results. Search terms and keywords were also used to discover and eliminate keywords that were performing poorly, adding new ones for better results. We would then redirect the budget from underperforming campaigns and increase bids on top performers as needed.
Results
The graph illustrates the company's profit and advertisement budget after cooperation with Profit Whales.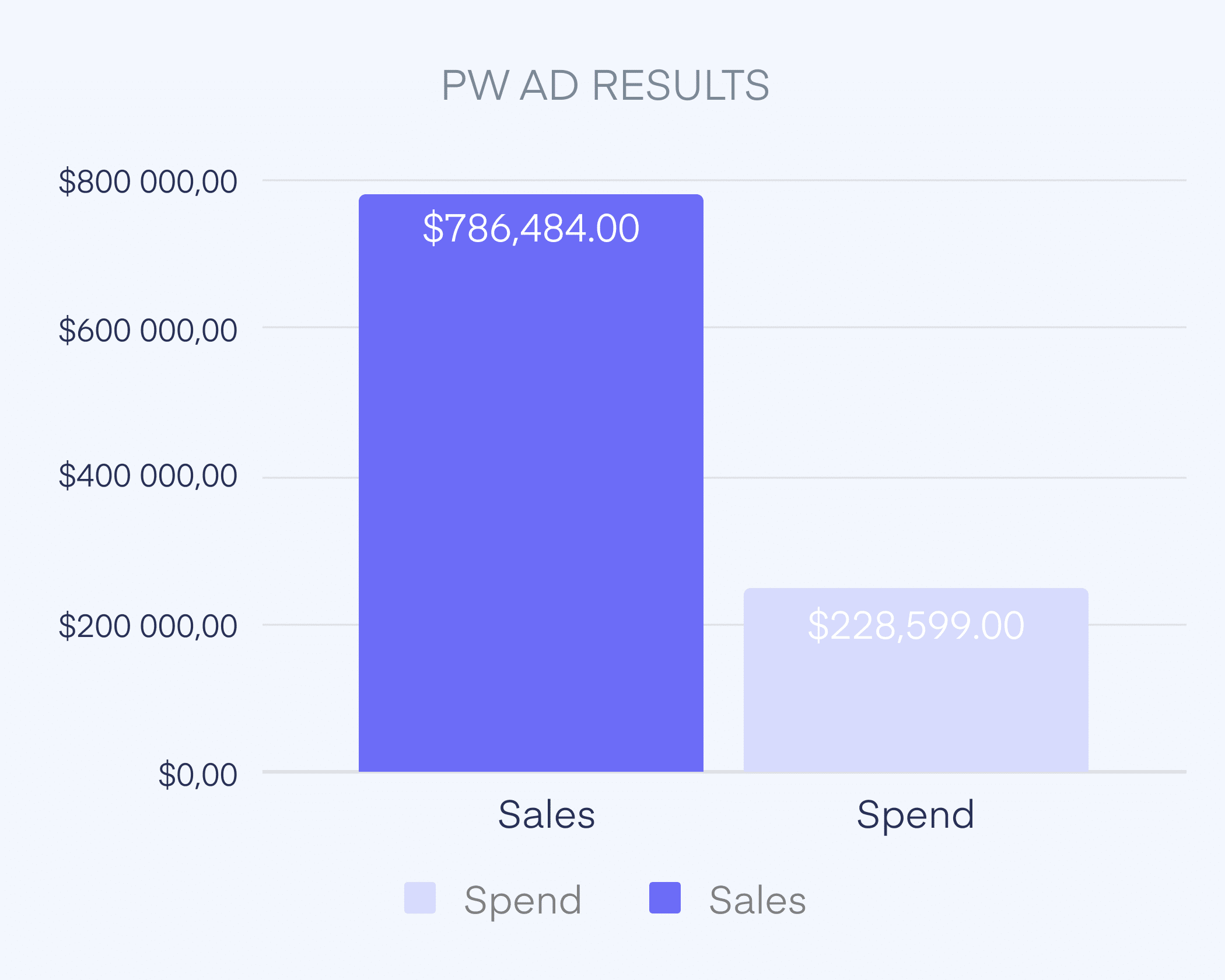 Profit Whales downsized their advertising budget; we got it to decrease by three times. The conversion rate was improved and more traffic was attracted. We've planned some extra operations to push and complete all possible developments or improvements.

Are you sure your ad budget is an investment and not just a waste? Let's check your ad campaigns on the Profit Whales free audit!
back to case studies